PERAN KEPERCAYAAN MEMEDIASI PERSEPSI NILAI DENGAN NIAT MENGGUNAKAN E-MONEY DI KOTA DENPASAR
Putu Riska Widiartini

Fakultas Ekonomi dan Bisnis Universitas Udayana

Ni Nyoman Kerti Yasa

Universitas Udayana
Abstract
This research aims to investigate the effect of perceived value to the intention of using e-money, mediated by trust. The population in this study is that people who already  know about e-money but have not used it. This research was did in Denpasar with 100 respondents as the sample. The data analysis technique used consisted of Path Analysis and Sobel test. Results from the study showed that the perceived value and trust had a positive and significant impact on consumer intentions to use e-money in Denpasar. The variable of trust also proved to be significantly able to mediate the relationship between perceived value to the intention of using. Suggestions for the publisher is expected to pay attention to image quality and security features of e-money to build the consumer perveived value is getting better and increasing consumer trust. Moreover important to continuously disseminate lesh cash society so that can improve consumer awareness and will be able to encourage consumer intention to use e-money.
Downloads
Download data is not yet available.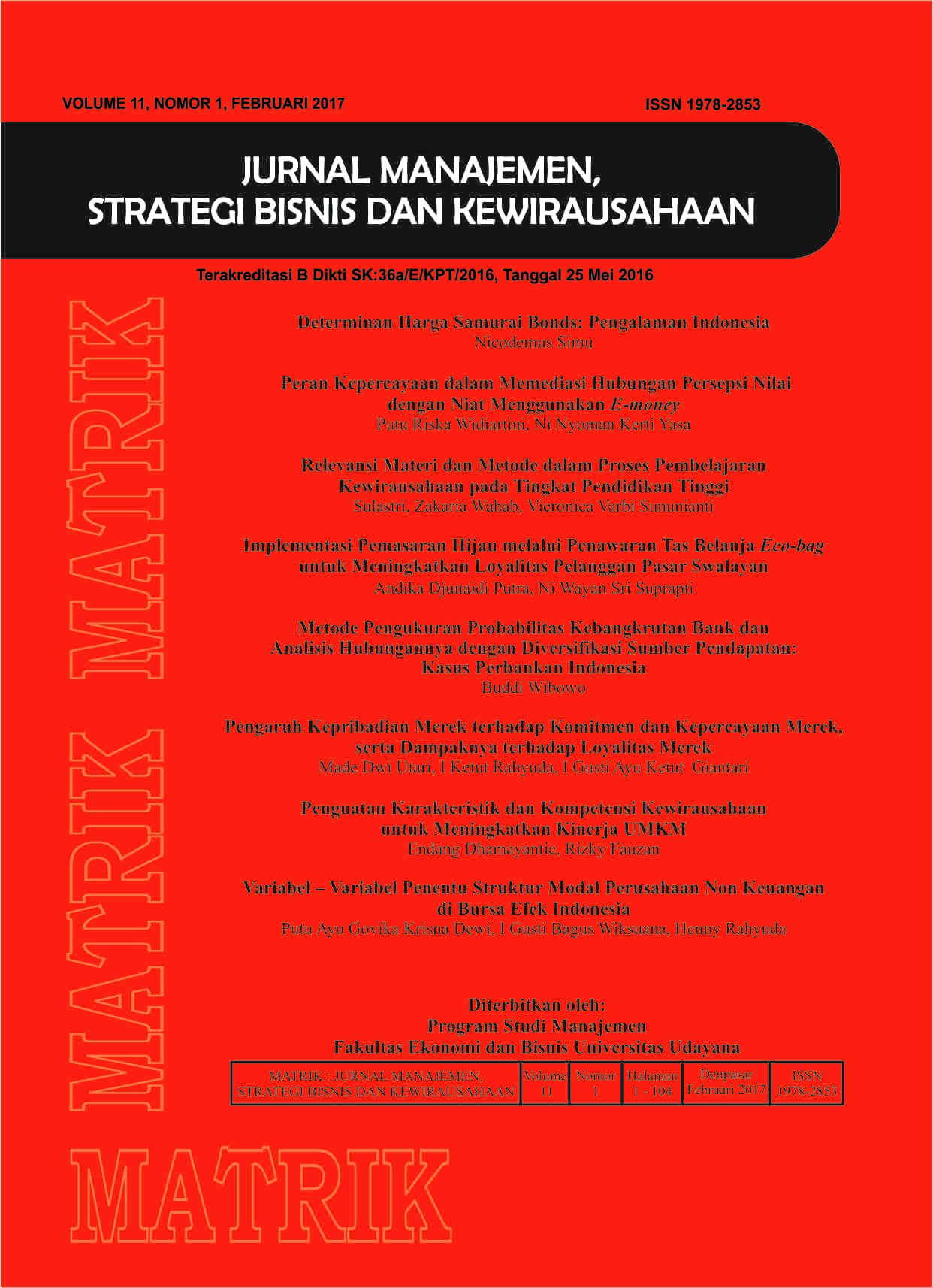 Keywords
perceived value, trust, intention to use
This work is licensed under a Creative Commons Attribution-ShareAlike 4.0 International License.