Kidung Tunjung Biru: Analisis Semiotika
I Wayan Pande Sumardika

Udayana University

I Wayan Suteja

Udayana University

Ida Bagus Rai Putra

Udayana University
Abstract
This study uses Kidung Tunjung Biru as object. The problems raised in this study include structure and the meaning of Kidung Tunjung Biru. Theory which was employed in this study is a structural theory and semiotic theory. Methods and techniques used in this study were divided into three phases, (1) the stage of data collection method is used to read assisted with translation techniques, (2) the stage of data analysis used descriptive analysis method,   and (3) the stage of presentation of the results of the analysis used informal and formal methods. The results obtained from this study is structure of Kidung Tunjung Biru consisting of: metrum, use of languages, figure of speech (hyperbole, litotes,tautology,simile, metaphor,personification), and narrative sequence. The meaning contained in Kidung Tunjung Biru, consisting of: flowers in a symbolic;the expression of love; and the unity of God, Human, and Nature.
Downloads
Download data is not yet available.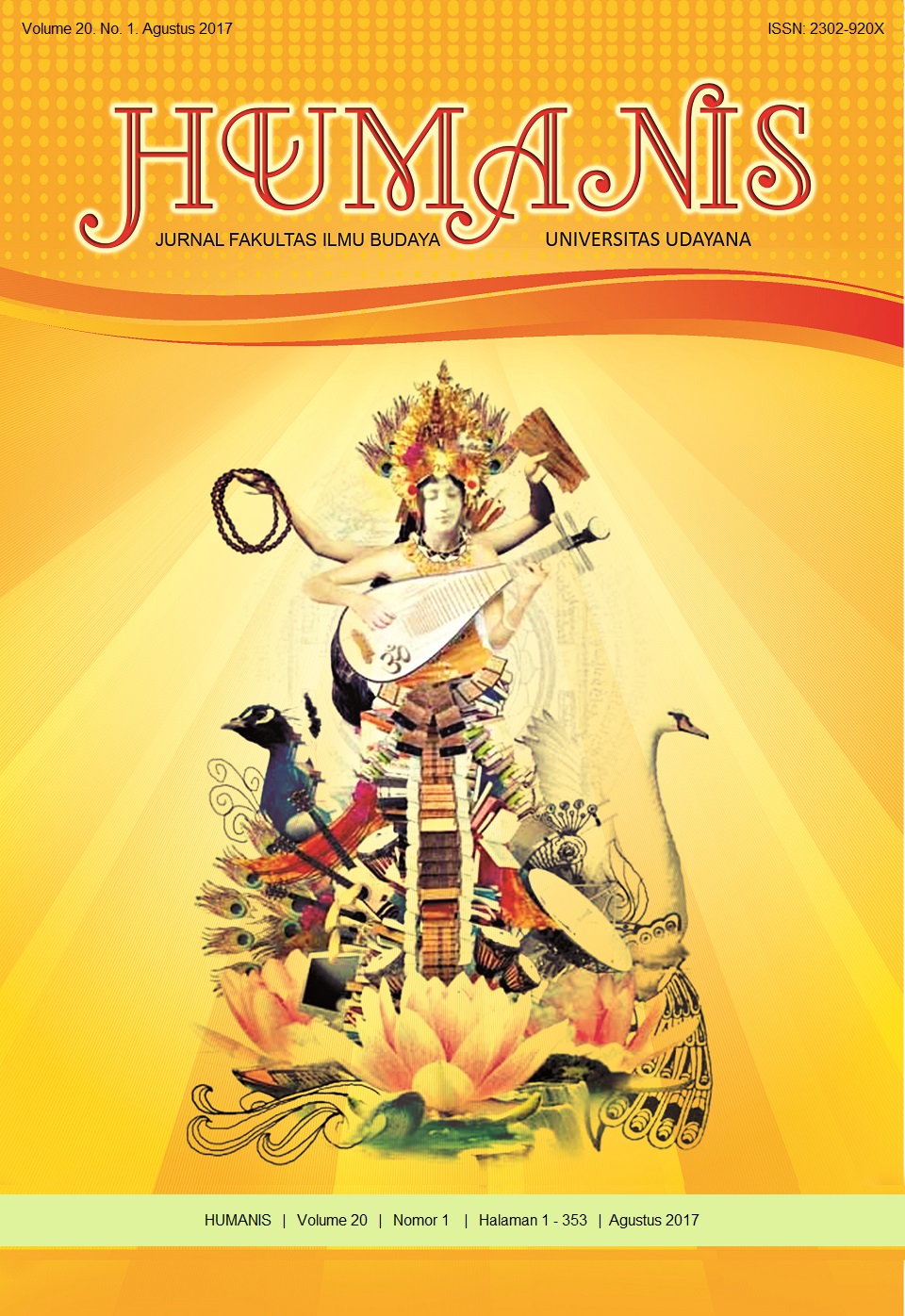 This work is licensed under a
Creative Commons Attribution 4.0 International License
.