CITRA WANITA DALAM TEKS GEGURITAN SRI ESWARYADALA
Nyoman Pratiwi Utami

Udayana University

I Wayan Suteja

Udayana University

Ida Bagus Rai Putra

Udayana University
Abstract
The research discusses the text Geguritan Sri Eswaryadala with analysis of images of women. The analysis aims to reavel the structure of the building work of literature and image of women contained in Geguritan Sri Eswaryadala. Methods and thechniques used there are three stage. (1) phase of the data providers used methods of reading and translation techniques and notes. (2) phase analysis of data using qualitative methods, deskriptive-analytic technique. (3?) stage presentation of the result of data analysis using formal and informal methods aided by inductive-deductive technique. The result obtained from this research is forma structure composed of literature and language codes, style and variety of language. Narative structure consists of insiden, plot, character and characterzation, setting, theme and mandate. The narrative structure of one of the most important elements in revealing images of woman that may be in Geguritan Sri Eswaryadala. Images of womwn in Geguritan Sri Eswaryadala played by Ni Dyah Tantri can be divided into two parts, namely beautiful from inside and beautiful outside ourselve (phisically). Images of women intellectuals. Intellectuals means being able to use intelligence abtained is according to the situation at hand. Image of women who are ethical. Ethical means being able to behave well and good manners with their older, with their own age and those who are smaller than we are. Images of women suputra. Suputra means a child who is able to serve and do good to parents.
Downloads
Download data is not yet available.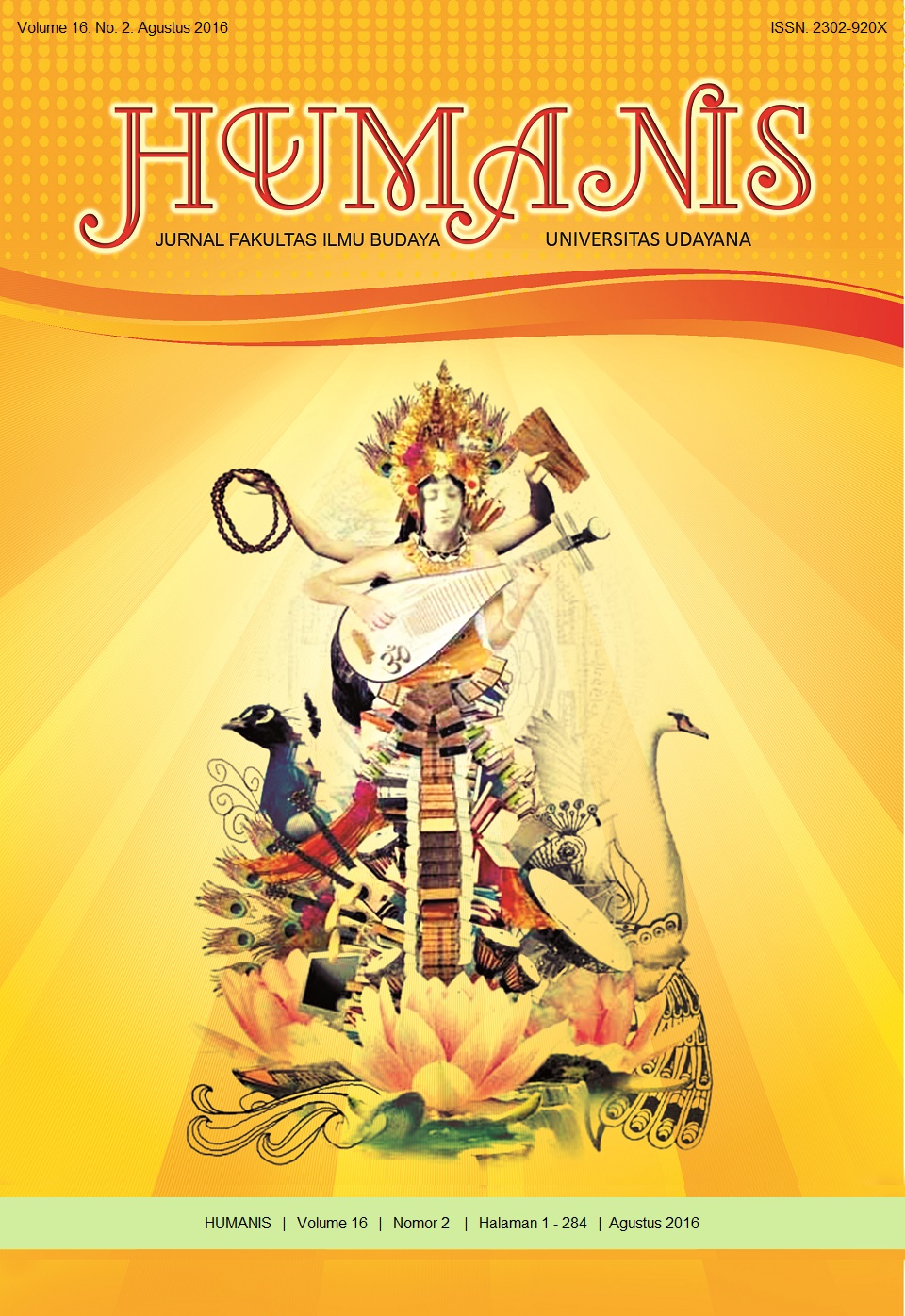 This work is licensed under a
Creative Commons Attribution 4.0 International License
.