Antecedent Online Marketing Success Bali SMES New Normal Covid-19 Era
Ni Wayan Ekawati

Fakultas Ekonomi dan Bisnis, Universitas Udayana, Bali Indonesia

Gede Bayu Rahanatha

Ni Ketut Seminari

Ni Wayan Sitiari
Abstract
ABSTRACT
New normal Covid-19 situation, causing a change of human behavior which tends to limit physical contact. Marketing strategy by utilizing social media is quite effective to apply. Social media seems to be a particular engagement in life. The study aims to explain the effect of social media marketing engagement,  e–WOM,  and online purchases on online marketing success and explain the role of e-WOM engagement and online purchasing as a mediating relationship between social media marketing engagement on online marketing success. The study is conducted on Small and Medium Enterprises (SMEs) in Bali that utilizes social media in promoting their products, using a sample of 210 respondents. The results of the analysis are expected to be used as consideration by producers and marketers, to be able to compete in the new normal era of Covid-19. For the government, expected to be an input in policymaking that encourages the pace of Bali's economic growth in the new normal era of Covid-19. The development of the model that becomes the output of this research is a research model related to the development of research variables. There has been no research that has developed a relationship model of social media marketing engagement, e-WOM engagement, online purchases on online marketing success for SMEs in Bali who have implemented marketing by utilizing social media technology. Thus, it is essential to explore the role of technology in developing SMEs in Bali, and it is necessary to conduct more specific research on the relevant variables in implementing a sustainable SMEs marketing strategy.
Keyword: Social media e-WOM, online purchases and online marketing success
Downloads
Download data is not yet available.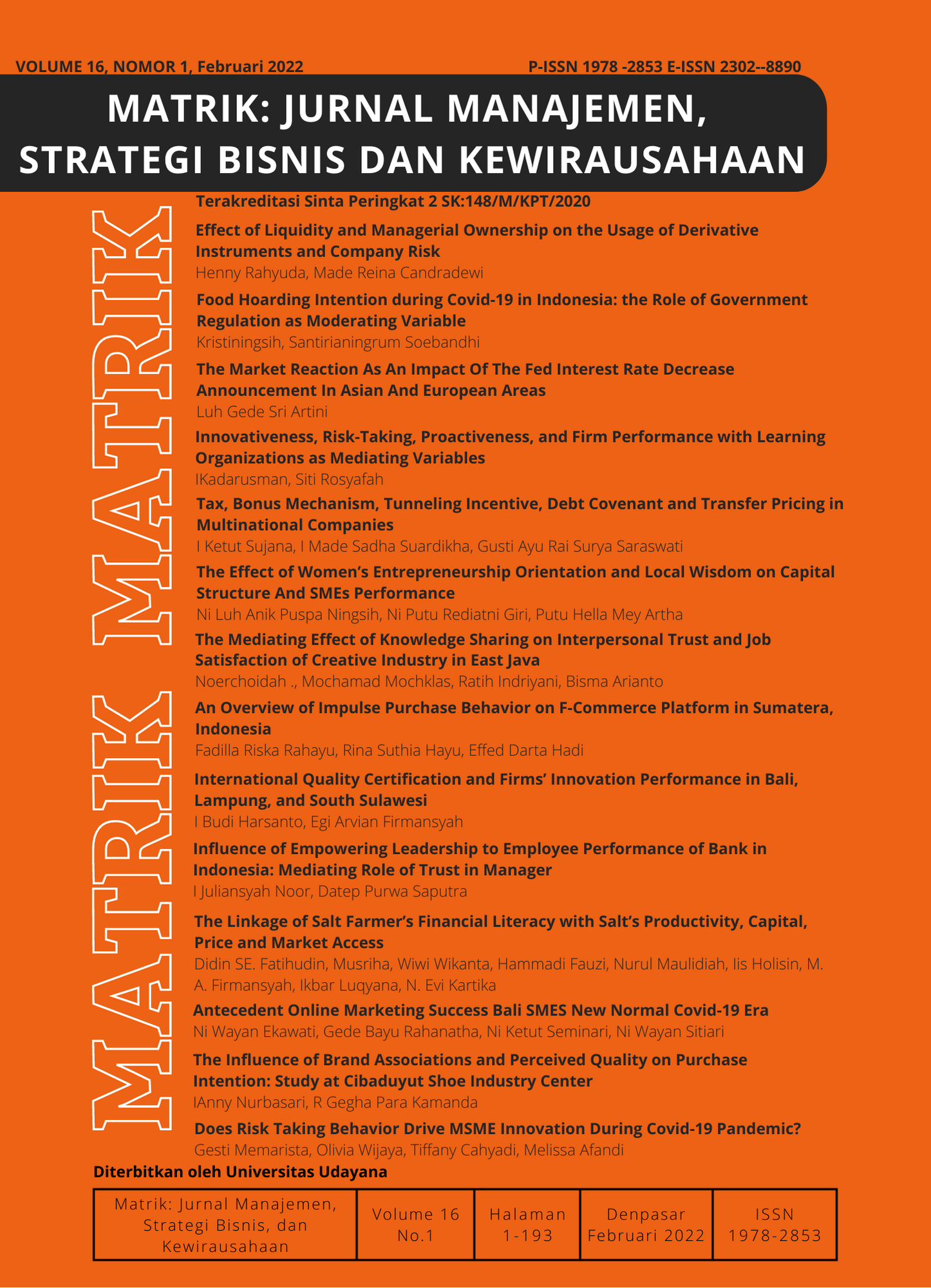 This work is licensed under a Creative Commons Attribution-ShareAlike 4.0 International License.