Tradisi Naur Kelaci Dalam Upacara Perkawinan Di Desa Subaya Kecamatan Kintamani, Bangli
I Dewa Gede Adi Pramana

Udayana University

I Wayan Suwena

Udayana University

I Gst Putu Sudiarna

Udayana University
Abstract
Subaya Village is the one of the Desa Bali Aga which is located in Kitamani, Bangli district. This village is still retaining the traditional culture which is given by their ancestors. "Naur Kelaci" is the strict regulation of the marriage for Desa Subaya people. It is held on every purnamaning sasih kasa. The poeple believe on sasihkasa to pay the kelaci, based on their reliance that sasihkasa is the best day in paying the kelaci. Naur Kelaci is the one of the last chain from the wedding ceremony of the people who had been married. Hence, based on the understanding, the problem of this research is stated as the following (1) How is the procces of the NaurKelaci in Desa Subaya? (2) What is the function of Naur Kelaci in the wedding ceremony in Desa Subaya?The proccess of NaurKelaci ceremony could be analyzed by the religious theory, while thefunction, is analyzed by the theory of fuctional structural, and simbolic interaction. NaurKelaci tradition andn wedding ceremony is the concept used in this reserach. This research used ethnography reserach method which is categorized as a qualitative research. In order to get the data, interviewing the participants was conducted. The result of this study shows that the ceremony of Naur Kelaci is purposed to avoid the doom in life especially in the family, and it is the way to purify themselves from the negativety, at once also for the village itself from the dirtiness.
Downloads
Download data is not yet available.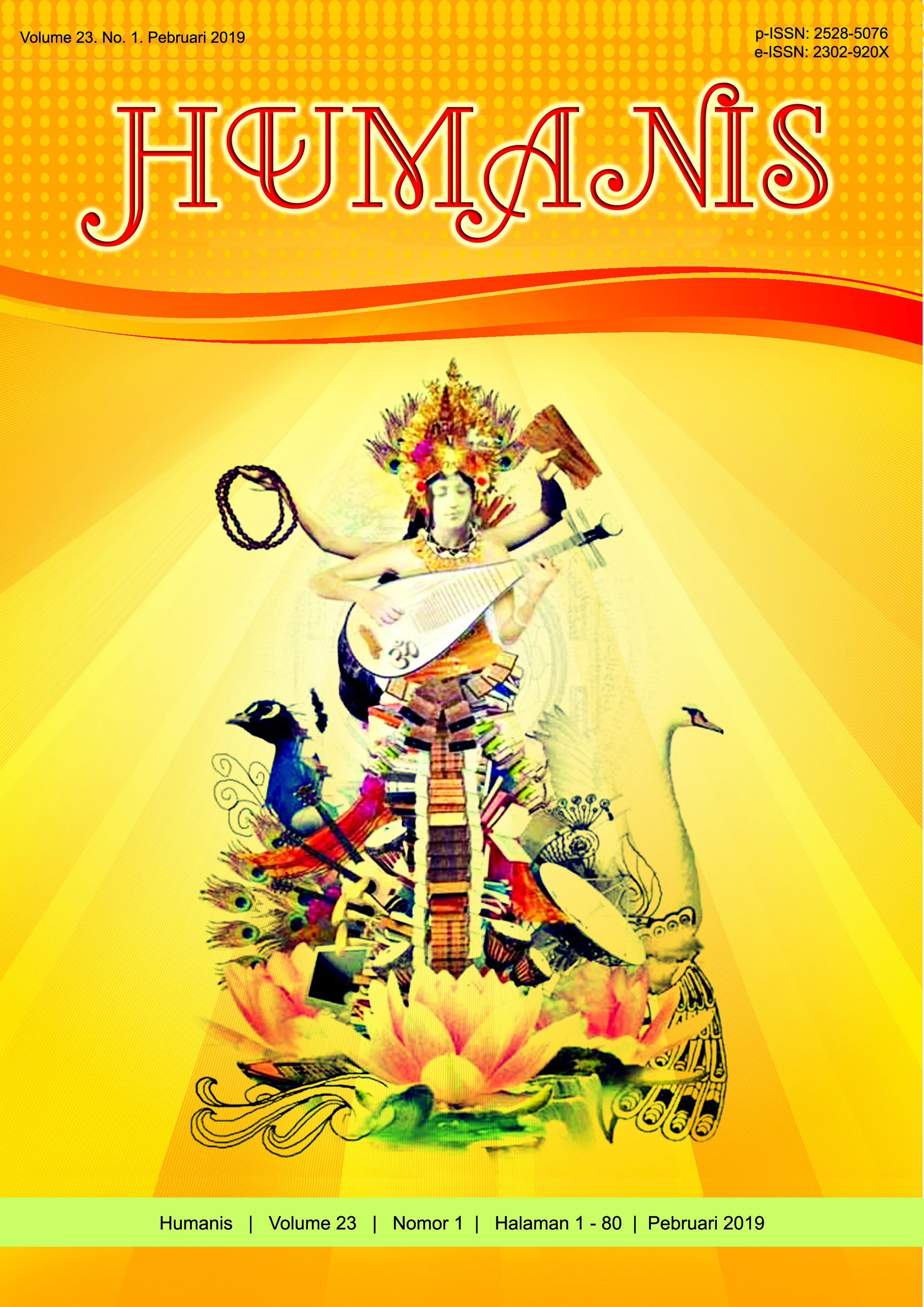 This work is licensed under a
Creative Commons Attribution 4.0 International License
.