The Analysis of Figurative Language in Linkin Park's Song Lyrics
Nyoman Triguna Aditya

Udayana University

Ida Ayu Made Puspani

Udayana University
Abstract
Skripsi ini berjudul Analisis Bahasa Figuratif Dalam Lirik Lagu Linkin Park. Penelitian ini di lakukan untuk mengetahui jenis-jenis bahasa figurative dan juga untuk mengetahui jenis-jenis makna yang terdapat di dalam lirik lagu Linkin Park. Ada lima lagu Linkin Park yang dipilih sebagai sumber data, yaitu; Crawling, From The Inside, Burning In The Skies, Waiting For The End, and Burn It Down. Data-data tersebut dikumpulkan dengan menggunakan metode dokumentasi dan dianalisis dengan menggunakan metode kualitatif dan kuantitatif. Setelah data dianalisis dan didiskusikan, ditemukan ada lima jenis bahasa figuratif yang terdapat di kelima lagu Linkin Park, yaitu; Paradok, Personifikasi, Metafora, Hiperbola, dan Simile. Dari kelima bahasa figuratif yang ditemukan, Metafora adalah yang paling sering digunakan. Dalam penelitian ini juga ditemukan empat jenis makna, yaitu; Makna Konseptual, Makna Konotatif, Makna Affektif, dan Makna Kolokatif. Dari semua jenis makna yang ditemukan, Makna Konseptual adalah yang paling sering digunakan. Kelima lagu yang dianalisis memiliki makna yang sama yaitu tentang kesedihan yang disebabkan karena konflik emosional yang terjadi di dalam diri seseorang maupun dengan hubungannya dengan orang lain. 
Downloads
Download data is not yet available.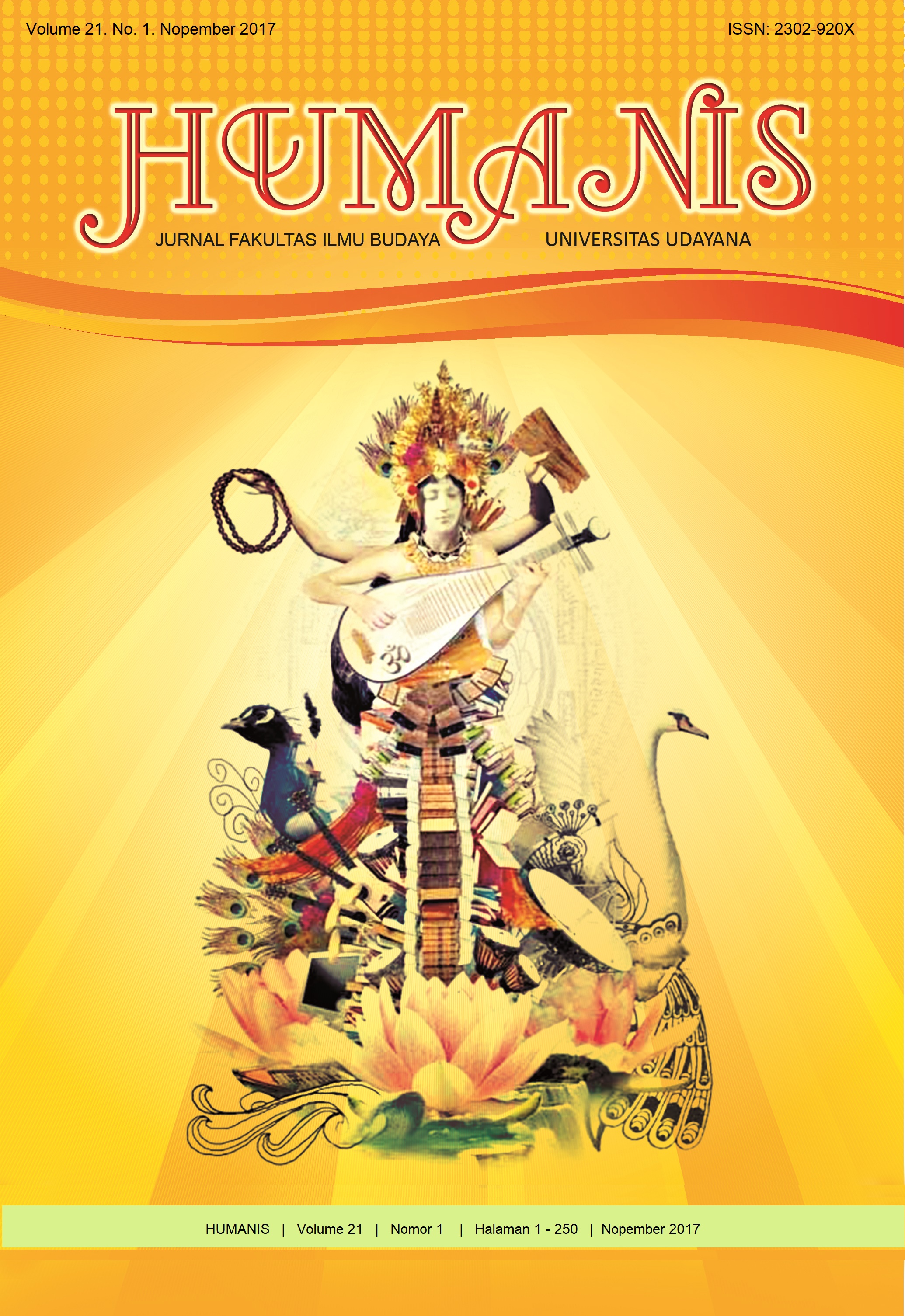 This work is licensed under a
Creative Commons Attribution 4.0 International License
.