JURNAL REKAYASA DAN MANAJEMEN AGROINDUSTRI adalah media publikasi ilmiah yang diterbitkan oleh Program Studi Teknologi Industri Pertanian, Fakultas Teknologi Pertanian-Universitas Udayana, berisikan artikel hasil-hasil penelitian, ulasan (review), opini ilmiah oleh mahasiswa, dosen, praktisi, dan ahli di bidang rekayasa dan manajemen bidang keilmuan Teknologi Industri Pertanian dan keilmuan yang terkait lainnya.
Jurnal ini terbit 4 kali dalam setahun, memuat 10 – 15 artikel setiap periode terbit.
Terindex pada :
Vol 11 No 3 (2023): September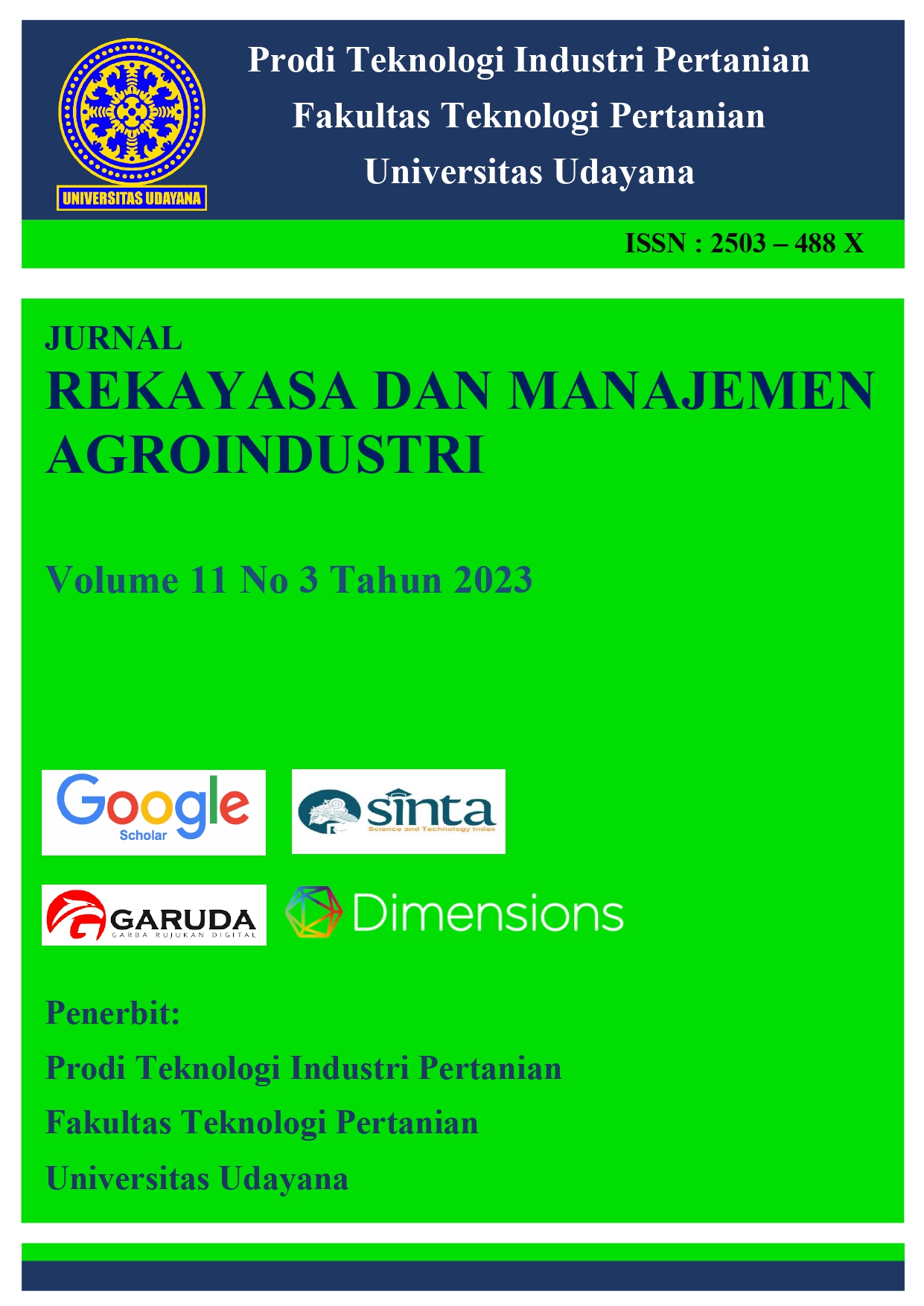 Journal of Agroindustrial Technology aims to publish original research results, reviews and policy papers written by researchers, experts as well as practitioners, in the field of agroindustries. Journal of Agroindustrial Technology encompasses a broad range of research topics in in the field of agroindustries covering process technology, industrial system engineering, and environmental management. Only the articles consist of novelty and excellent scientific contribution in agroindustrial technology fields can published in Journal of Agroindustrial Technology.
DOI: https://doi.org/10.24843/JRMA.2023.v11.i03
Published: 2023-09-21
Cover

Abstract views: 53,

PDF downloads: 17
View All Issues