POTENSI ENZIM KITINASE YANG DIHASILKAN BAKTERI KITINOLITIK YANG DIISOLASI DARI KULIT UDANG SEBAGAI KANDIDAT BIOKONTROL DALAM MENGENDALIKAN HAMA TANAMAN
Faldy Efriant Pangemanan

Student

Ida Bagus Gede Darmayasa

Program Studi Biologi, Fakultas Matematika dan Ilmu Pengetahuan Alam, Universitas Udayana

Joko Wiryatno

Program Studi Biologi, Fakultas Matematika dan Ilmu Pengetahuan Alam, Universitas Udayana
Abstract
Plant pests is one of the problem in agriculture sector that can cause decreasing of harvest productivity. Plant pest invasion will be increased in rainy season, so it need to be controlled. Biological control by chitinolytic bacteria is one of many ways to avoid the using of chemical pesticide. The purpose of this research to find the type of chitinolytic bacteria and utilizing the enzyme chitinase as plant pest biocontrol. Test has been done with spray method of 5 mL with 10%, 20%. 30%, 40% and 50% concentration with 7 treatments include positive and negative controls and 3 repetition. Observation of larva death done for 24 hours after spray, where every 6 hours observations are made. Pseudomonas is a genus that has been identified as chitinolytic bacteria. Larva death is indicated by with percentage result insignificant death which is shown at the 10 – 30% concentration. The percentage result significant death which is shown at the 40 – 50% concentration. 40% and 50% is most effective concentration in killing fruit fly (Drosophila sp.).
Downloads
Download data is not yet available.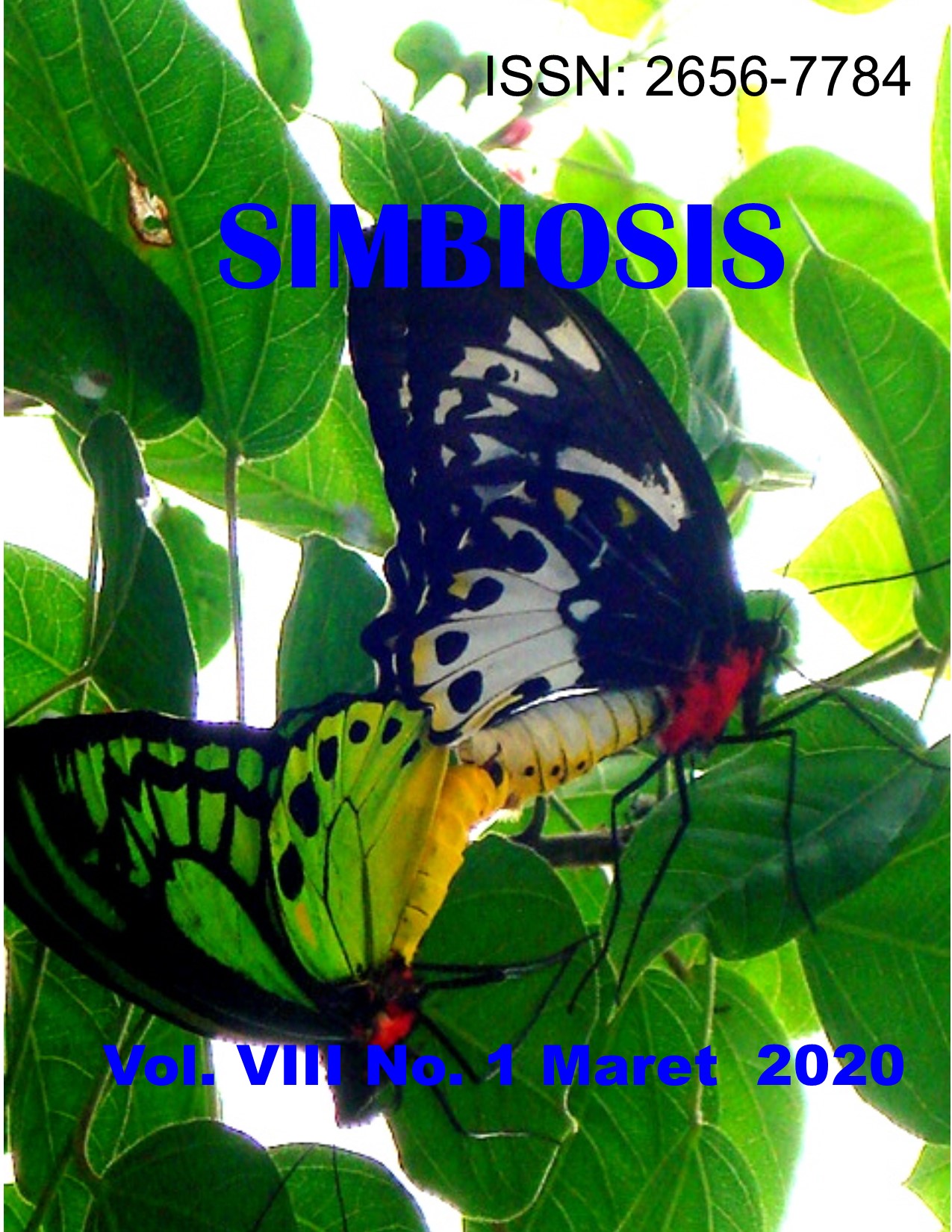 This work is licensed under a Creative Commons Attribution 4.0 International License.