PEMBERIAN EKSTRAK BUAH JUWET (Syzygium cumini L.) TERHADAP JUMLAH DAN MORFOLOGI SPERMATOZOA TIKUS PUTIH (Rattus sp.) JANTAN YANG TERPAPAR ASAP ROKOK
Fitria Dwijayanti

Jurusan Biologi, FMIPA Unud

A.A.S.A. Sukmaningsih

Jurusan Biologi, FMIPA Unud

, Ni Made Rai Suarni

Jurusan Biologi, FMIPA Unud

Sang Ketut Sudirga

Jurusan Biologi, FMIPA Unud

Ni Made Susun Parwanayoni

Jurusan Biologi, FMIPA Unud
Abstract
The research to determine the effect of fruit extracts juwet on the number and morphology of spermatozoa were superbly exposed to smoke has been conducted. This study uses rats aged 3 month, 200-210 gram, total 24 rats consisting of 4 treatment, is control, smoke of cigarette, juwet fruit extracts, and smoke of cigarette to juwet fruit extracts. Each treatment consisting 6 replications, each consisting of 1 rat. Before, acclimatization of rat treated 7 days. Way of giving juwet fruit extracts the gavage method 2 ml once daily for 48 days, while the CMC-Na 0,5% is given control. The exposure to cigarette smoke is given from an aerator pump , to given once daily for 48 days. Data were analyzed with ANOVA, if they were 5% significantly different would be followed by a DMRT. The result showed that the number of abnormal sperm morphology were significantly diferent (p<0,05). The averange number of abnormal spermatozoa K1 group was higher than K3 group. The number of spermatozoa was not significant different between treatments. The average number of spermatozoa K1 lower than K3. This is because the smoke of cigarette increased formation of ROS and the resulting stress oxidative and cause cell damage tissues and organs, especially to the reproductive system. Juwet fruits extract have been able to improve the count and morphologyof rats spermatozoa expose to smoke. This case because of antioxidant from juwet fruit can be protect cell from the free radical attack.
Keywords: Rattus sp, smoke of cigarette, java plum  fruit, spermatozoa, , ROS, antioxidant.
Downloads
Download data is not yet available.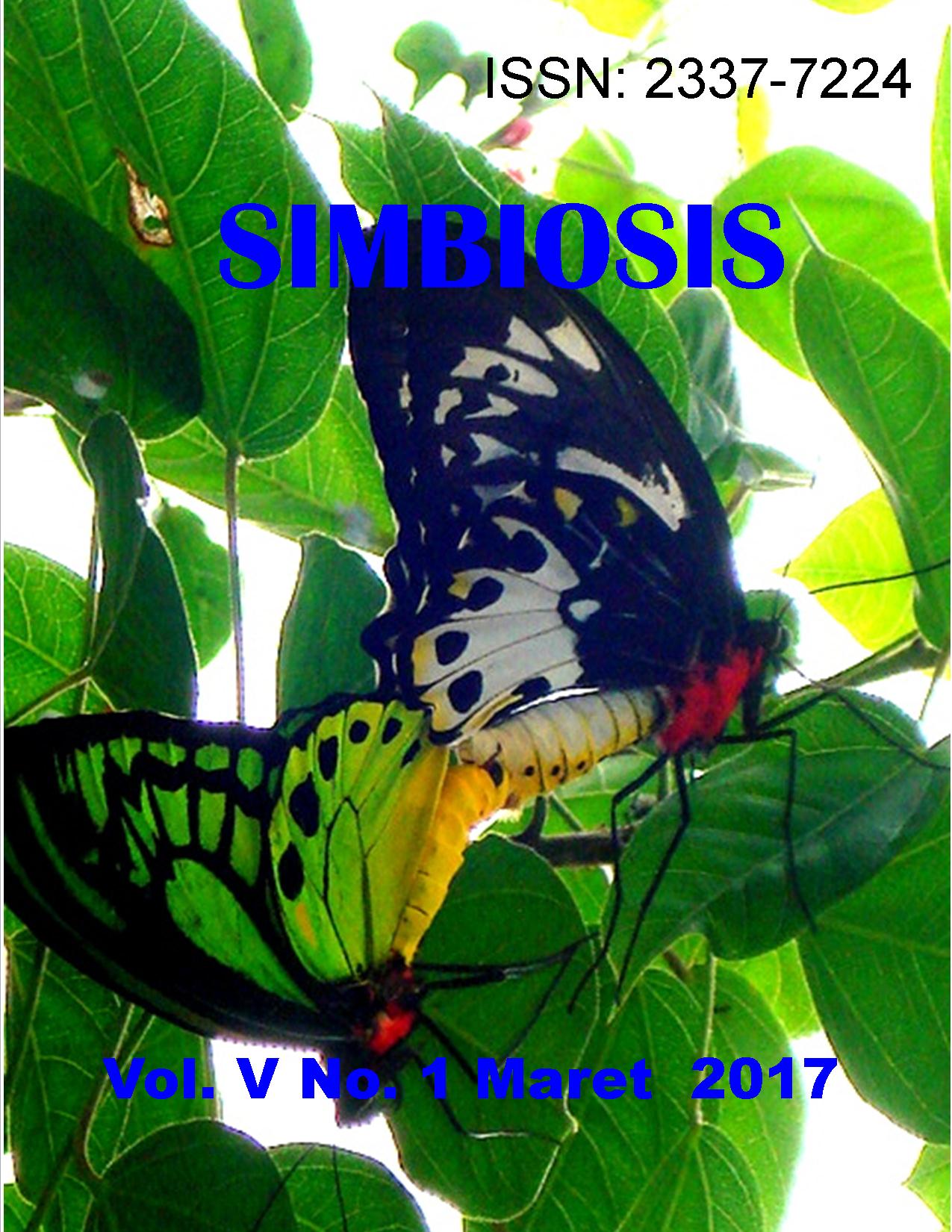 This work is licensed under a Creative Commons Attribution 4.0 International License.