Illocutionary Acts Found in the Movie Entitled "Hangover"
I Putu Bayu Perdana Putra

Udayana University

Made Budiarsa

Udayana University
Abstract
Penelitian ini berjudul Tindak Ilokusi yang Ditemukan dalam Film yang Berjudul 'Hangover' yang disutradarai oleh Todd Philips. Tulisan ini difokuskan dan membahas tentang tindak ilokusi terutama pada pengelompokan jenis dan menentukan fungsi jenis tindak ilokusi. Untuk menyusun tulisan ini, cara mendapatkan data adalah melalui metode dokumentasi. Metode ini sesuai untuk penelitian ini karena data diambil dari film melalui teknik mencatat. Selain itu, metode kualitatif digunakan untuk menganalisis dan menyajikan data yang terkumpul. Sebagaihasilnya, penelitian ini mencakup lima jenis tindak illokusi yang ditemukan pada film berjudul Hangover yaitu; assertif, direktif, comisif, ekspresif, dandeclarasi. Dan fungsi dari jenis tindak ilokusi itu adalah assertif (memberikandeskripsi, mengklaim, meminta, danmengkomplin), direktif (menyarankan, meminta, menanyakan, memperingatkan), comisif (menawarkan, menjanjikan, menolak), ekspresif (ucapanselamat, menyapa, ucapan terimakasih ), dan deklarasi (penunjukan). Untuk menyimpulkan penelitian ini, semua jenis tindak illokusi yang ditemukan didasarkan pada proses klasifikasi ucapan pembicara untuk menentukan jenis tindak illokusi. Kedua, fungsi tindak ilokusi ditemukan melalui analisis konteks situasi berdasarkan cara SPEAKING sesuai kebutuhan, yaitu setting and scene, participants, ends, act and sequences, and key, instrumentalities, norms, and genre.
Downloads
Download data is not yet available.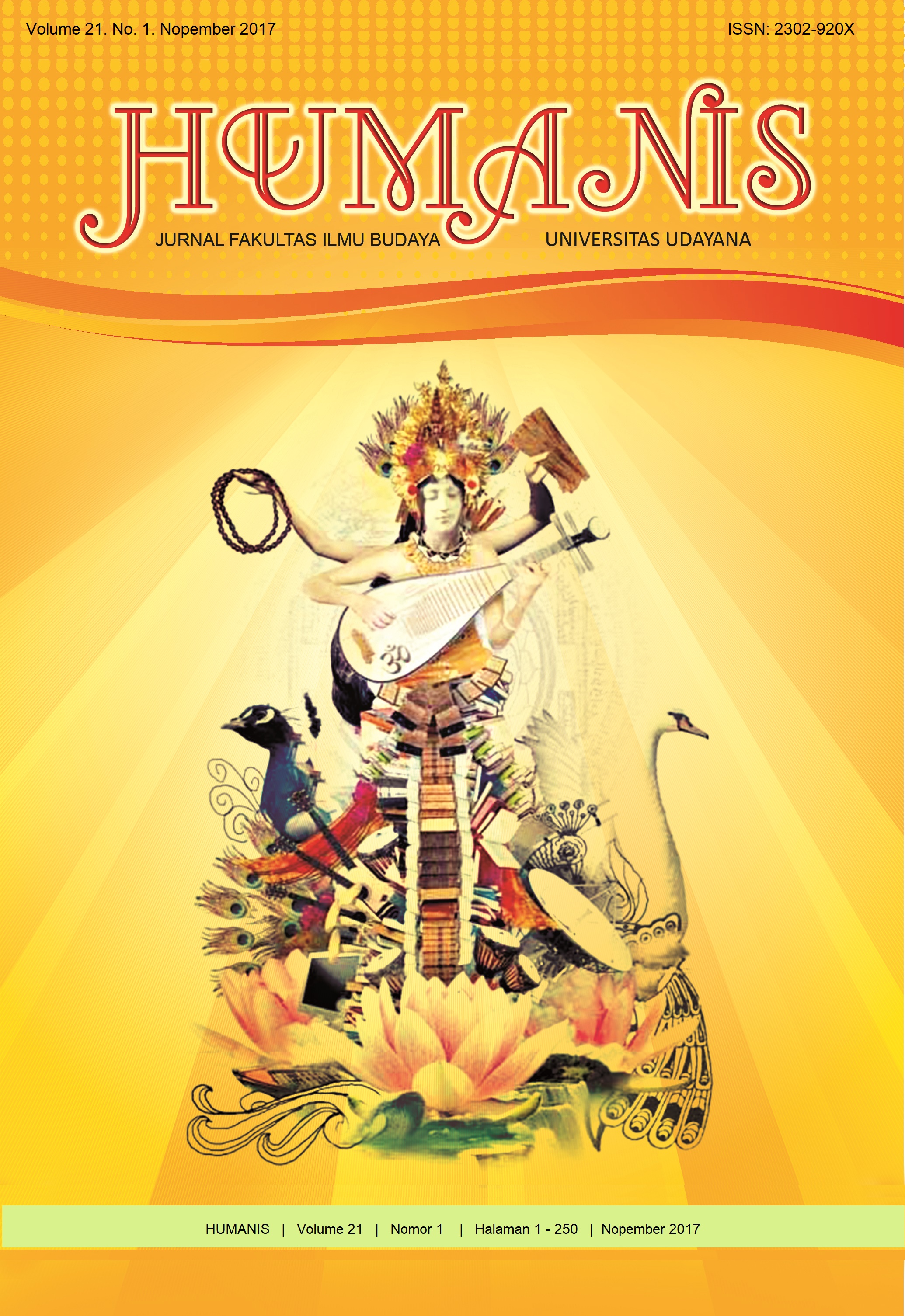 This work is licensed under a
Creative Commons Attribution 4.0 International License
.