Tact Maxim Used By The Characters In The "Monsters University" Movie
Dian Novita Mayasari

Ni Ketut Sri Rahayuni
Abstract
Penelitian ini berjudul Tact Maxim used by The Characters in the "Monsters University" Movie sebagian besar untuk menggambarkan kegunaan dari tact maxim yang digunakan oleh karakter di dalam film "Monsters University". Tujuan dari karya ilmiah ini pertama, untuk mengenal jenis-jenis dari tact maxim yang digunakan oleh karakter di dalam film tersebut, kedua untuk menggambarkan faktor yang mepengaruhi tact maxim yang diterapkan di dalam film.Data yang dikumpulkan berasal  dari film yang berjudul "Monsters University".
Karya ilmiah ini menggunakan metode dokumentasi untuk mengumpulkan data dan  menggunakan metode deskriptif untuk menganalisa data. Seluruh data yang telah dianalisis untuk menjelaskan tentang jenis-jenis and faktor yang mempengaruhi tact maxim yang telah diterapkan oleh karakter didalam film tersebut yang telah dianalisis secara    deskriptif.
Karya ilmiah ini menemukan 19 ucapan dimana seluruh ucapan tersebut menerapkan teori dari Kreidlertahun 1998 yang menyebutkan terdapat tujuh jenis cara berbicara seperti, assertive, performative, verdictive, expressive, directive, commissive dan phatic. Akan tetapi  karya  ilmiah ini hanya berfokus pada dua ucapan seperti, directive yang terdiri dari command, request dan suggestion. Commissive yang mengandung promise, pledges, threats, and vow.
Setelah menganalisa seluruh data yang didapat, hasil menyatakan bahwa pengucapan  secara directive yang lebih cenderung terlihat pada percakapan terutama dengan cara meminta dan menganjurkan. Ada pula faktor yang mempengaruhi tact maxim seperti factor umur, jenis kelamin, hubungan keluarga dan status sosial.
Downloads
Download data is not yet available.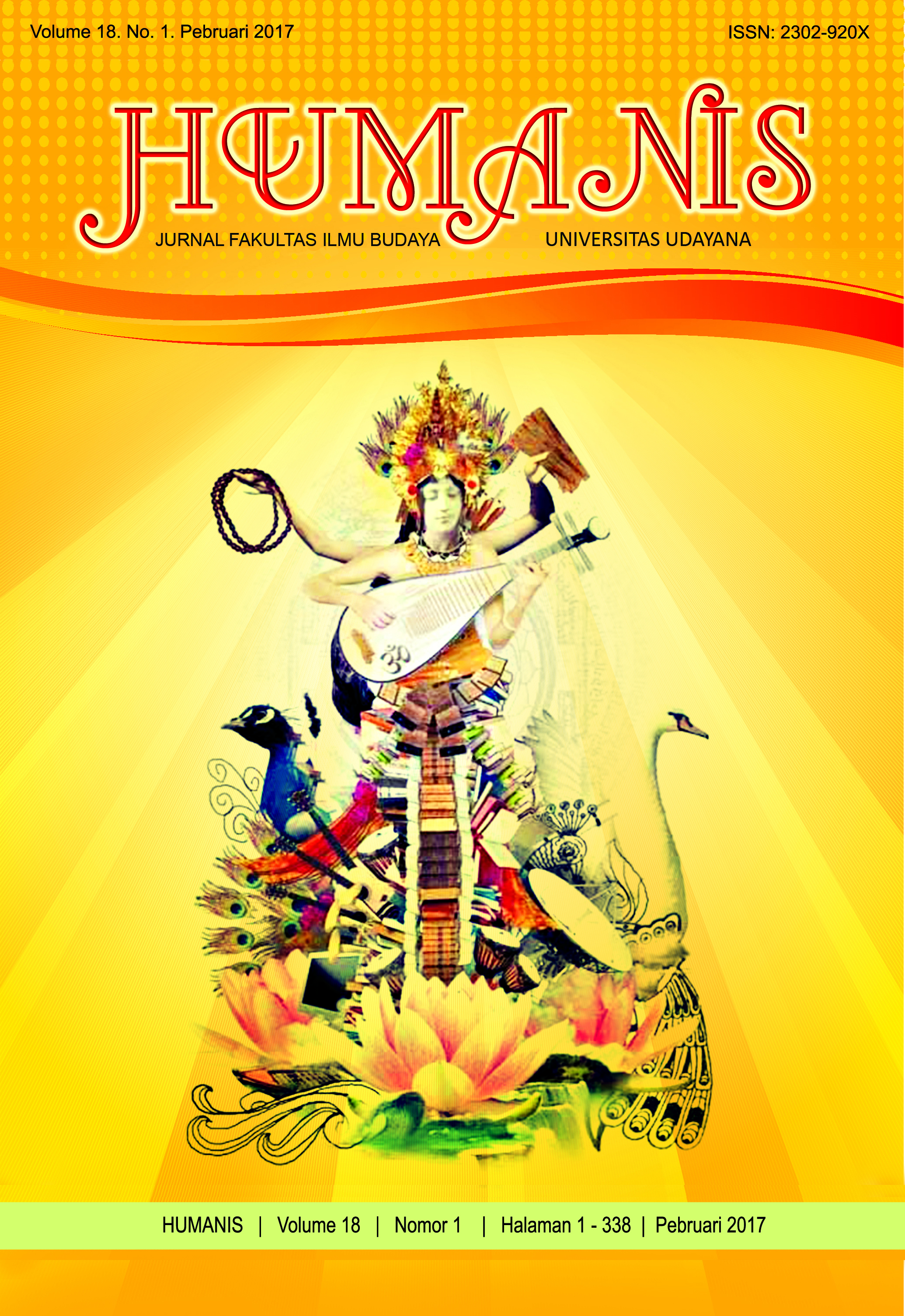 Keywords
Tact Maxim, Directive, Faktor
This work is licensed under a
Creative Commons Attribution 4.0 International License
.