PENGARUH KONSENTRASI Na-ALGINAT DAN UKURAN BEADS TERHADAP STABILITAS BEADS DAN AKTIVITAS SEL Agrobacterium tumefaciens LSU20 IMMOBIL DALAM BIODESULFURISASI DIBENZOTHIOFENA
I Made Yoga Saputra

Mahasiswa Jurusan Teknologi Industri Pertanian, Fakultas Teknologi Pertanian Unud

Nyoman Semadi Antara

Dosen Jurusan Teknologi Industri Pertanian, Fakultas Teknologi Pertanian Unud

Ida Bagus Wayan Gunam

Dosen Jurusan Teknologi Industri Pertanian, Fakultas Teknologi Pertanian Unud
Abstract
The purpose of this study was to determine the concentration and size of Na-alginate beads that have the highest degradation activity of dibenzothiophene. Biodesulfurization (BDS) of dibenzothiophene (DBT) was performed using 3 Na-alginate concentrations and 3 different beads sizes in the oil model system. Biodesulfurization was performed with incubation for 24 hours. The previous research showed that sodium alginate (Na-alginate) was an appropriate immobilizing agent compared to other immobilized materials. Na-alginate 4% show the activity of the degradation of the most good that is 66.33% (bead size 2 mm), 62.99% (bead size 3 mm), 59.93% (bead size 4 mm), for concentration of 3% Na-alginate showed 65.58% (bead size 2 mm), 61.68% (bead size 3 mm) and 60.43% (bead size 4 mm), while concentration 5% showed the most low that is 64.86% (bead size 2 mm), 61.01% (bead size 3 mm), and 58.89% (bead size 4 mm). The stability test showed Na-alginate 4% have the stability and durability of the bead stronger, the test showed Na-alginate can be used up to five repeat and still have degradation activity.
Key words: Biodesulfurization, Dibenzothiophene, Immobilized cells, Na-alginate.
Downloads
Download data is not yet available.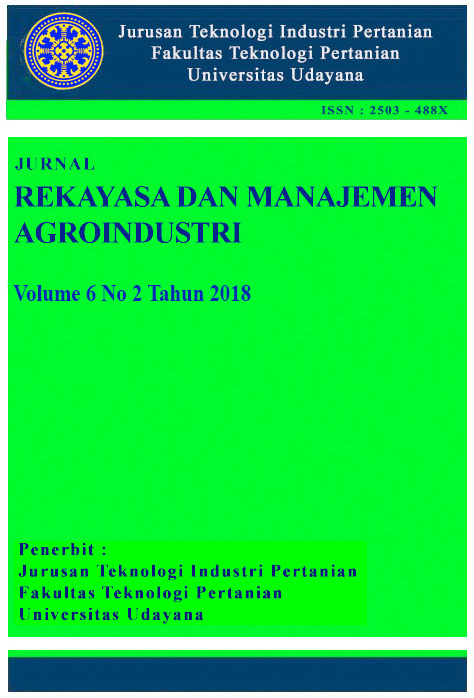 Ciptaan disebarluaskan di bawah Lisensi Creative Commons Atribusi-BerbagiSerupa 4.0 Internasional.
Seluruh artikel di Jurnal ini dapat disebarluaskan atas tetap mencantumkan sumber yang syah. Identitas judul artikel tidak boleh dihilangkan. Penerbit tidak bertangggung jawab terhadap naskah yang dipublikasikan. Isi artikel menjadi tanggung jawab Penulis.