DAYA HAMBAT INFUSA RIMPANG KUNYIT (Curcuma longa Linn) TERHADAP PERTUMBUHAN Escherichia coli dan Vibrio sp. pada IKAN KERAPU LUMPUR (Epinephelus tauvina) di PASAR KEDONGANAN KABUPATEN BADUNG, BALI
Ni Putu Sinta Puspa Dewi

I. B. Gede Darmayasa

Ni Wayan Sudatri
Abstract
ABSTRACT
Fish is perishable food because it contains high enough protein and water, therefore to easy damaged by microorganism. Then the control of mircoorganism should be done to maintaining the quality of fish to stay awake.Turmeric is one of the herbs that has compound content curcumin and fenolik being able to control the growth of contaminants microorganism. The objective of this research is to find out the power of immersion of mudfish grouper (Epinephelus tauvina) by infusa turmeric rhizome (Curcuma longa
Linn) through sampled from Kedonganan Market, Bali. The treatment given to mudfish grouper was turmeric rhizome infusion withconcentration of 0%, 5%, 10%, 15% and 20% tested in vitro and in vivo on the growth of E. coli and Vibrio sp. The resources
inhibited turmeric infusa rhizome is determined by counting the population of bacteria test after treatment by the method of dilution sampling (Plating Method). The results showed that turmeric rhizome infusion was able significantly (P<0,05) inhibitionto the growth of E. coli and Vibrio sp. both in vitro and in vivo. The control (0%) in vitro population E. coli and Vibrio sp. each of 5,23x102 CFU/g and 4,98x102 CFU/g higher than with the treatment of concentration 5%, 10%, 15% and 20%. Population E. coli and Vibrio sp. in testing by in vivo (concentration 0%) each is obtained 4,17x102 CFU/g dan 4,20x102 CFU/g in statistic is different (P<0,05) with the concentration 10%, 15% and 20%.
Keywords: Epinephelus tauvina, Curcuma longa Linn, E. coli, Vibrio sp.
Downloads
Download data is not yet available.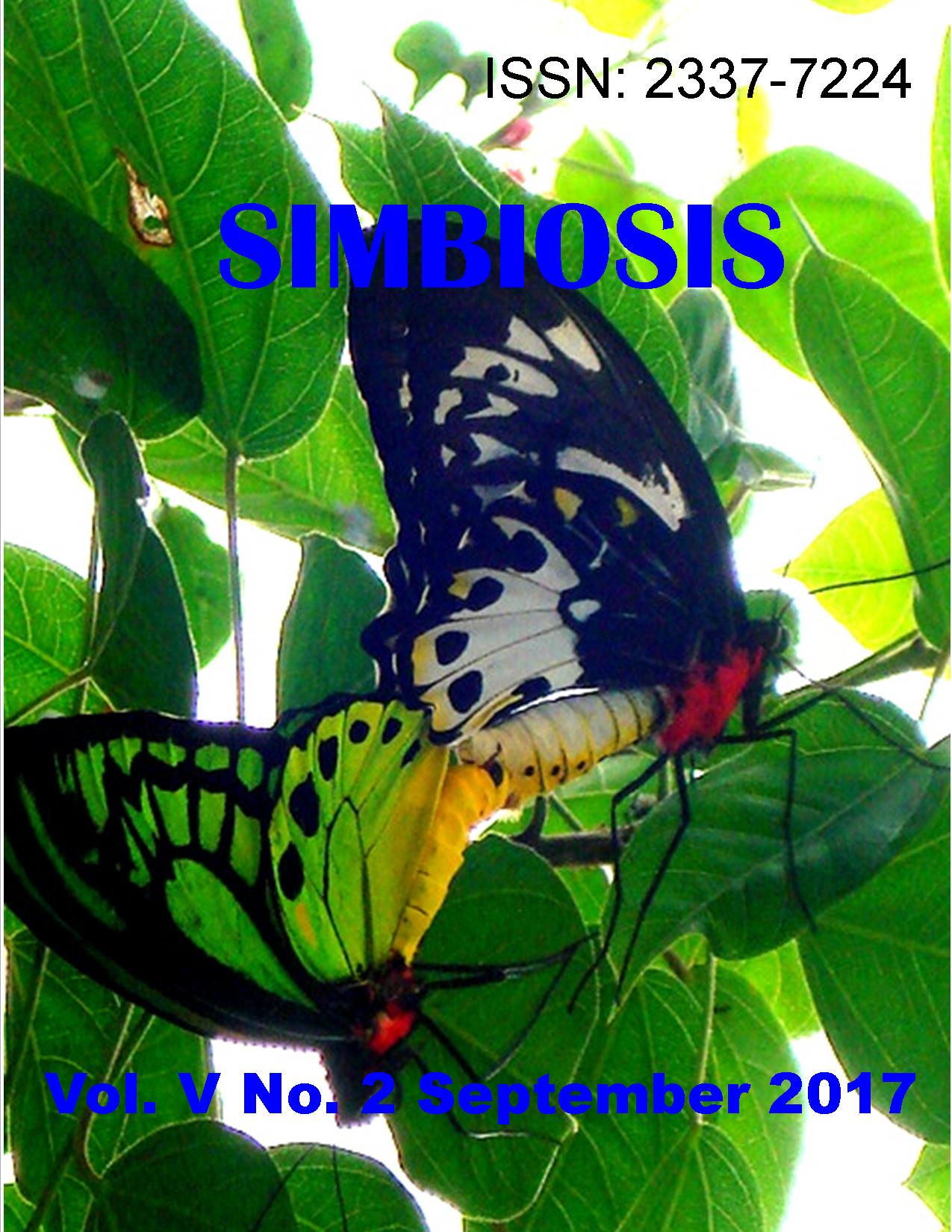 This work is licensed under a Creative Commons Attribution 4.0 International License.