Perkembangan Banjar Belaluan Sadmerta di Kota Denpasar tahun 1957-2017
Anak Agung Ngurah Putra Udayana

Udayana University

I Ketut Ardhana

Udayana University
Abstract
This research choose the development of banjar Belaluan Sadmerta in Denpasar as its topic. There are two questions asked in this research which are, 1)What are factors behind establishment of banjar Belaluan Sadmerta, and 2) How's the development of banjar Belaluan Sadmerta in socio-cultural, religion, economy and politic in Denpasar within 1957-2017. This research used social history method by Kuntowijoyo, which is used to find out level of development. This research used Historical Theory by Ida Bagus Sidemen which explained, 1) Historical Explanation, 2) Historical Objectivity, 3)Historical Determinism. The theory used as basis in exploring and reconstructing data in this research. Development as concept, defined the development of banjar Belaluan Sadmerta to be perfect in both abstract and concrete forms. In this way, this research was able to produce conclusions from each research questions which then used as conclusion that the establishment of banjar Belaluan Sadmerta was inseparable from the dominant role of a sekaa or group and important society's figures in its development. Regional autonomy is also an opportunity for the societies to make banjar Belaluan Sadmerta as a place for societies to carry out daily activities.
Downloads
Download data is not yet available.
References
Adhika, I Made. 2015. Banjar & Konsep Komunitas di Bali. Denpasar: Udayana University Press.

Ardhana, I Ketut.2018. Banjar Belaluan Sadmerta : Penyangga Kota Pusaka Denpasar.Denpasar: Universitas Hindu Indonesia.

Helius Sjamsuddin. 2007. Metodologi Sejarah.Yogyakarta : Ombak.

Parimartha, I Gede. 2013. Silang Pandang Desa Adat Dan Desa Dinas Di Bali. Denpasar : Udayana University Press.

Picard, Michel. 2006. Pariwisata Budaya dan Budaya Pariwisata. Jakarta: Kepustakaan Populer Gramedia.

Robinson, Geoffrey. 2006. Sisi Gelap Pulau Dewata: Sejarah Kekerasan Politik. Yogyakarta: LKIS.

Senen,I Wayan.2002.Wayan Beratha Pembaharu Gamelan Kebyar Bali. Yogyakarta : Terawang Press.

Sidemen,Ida Bagus.1991. Lima Masalah Pokok dalam Teori Sejarah, dalam Widya Pustaka Tahun VII Nomor 2 januari 1991.Denpasar : Fakultas Sastra Universitas Udayana.

Umeda, Hideharu. 2007. "Cultural Policy on Balinese Performing Arts: The First Decade of LISTIBIYA," dalam Y. Terada (ed.), Authenticity and Cultural Identity Senri Ethnological Reports 65, tahun 2007. Diakses via minpaku.ac.jp

Vickers, Adrian. 2012. Bali: A Paradise Created. Singapore: Tuttle Publishing.

Yudha, I Nyoman. 2012a. Kilas Balik Sekaa Gong Sadmerta: Sebagai Duta Budaya Indonesia Pada New York World Fair Tahun 1964: Membedah Pasifik Menuju Amerika, Melintasi Atlantik Menuju Eropa. Surabaya: Paramita.

Yudha, I Nyoman. 2012b. Legenda Gong Belaluan: Mengemban Misi Kenegaraan RI dalam Perjalanan Mengelilingi Negeri China. Surabaya: Paramita.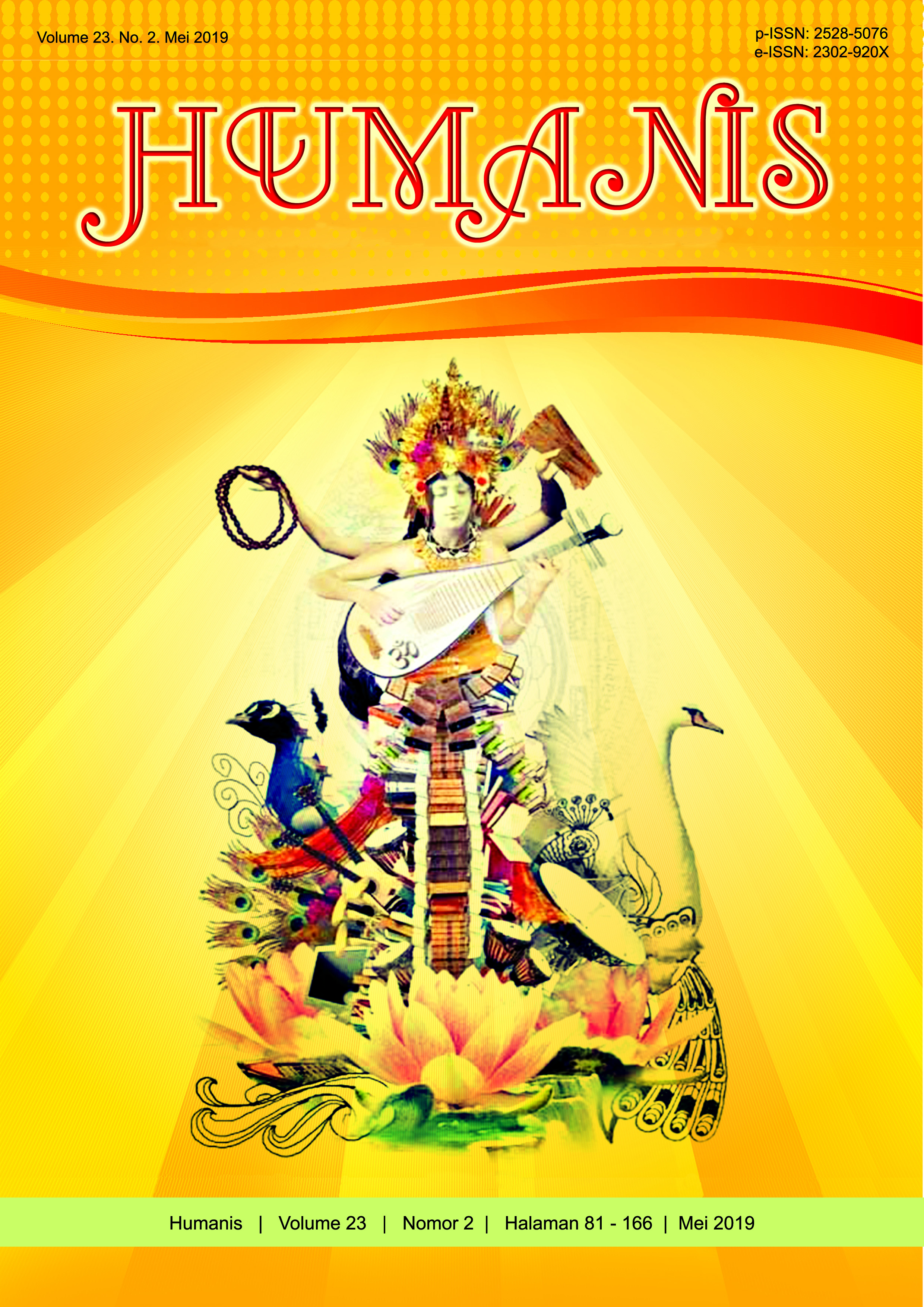 This work is licensed under a
Creative Commons Attribution 4.0 International License
.