Dominasi Kultural Figur Bunda Maria Dalam Ritual Semana Santa Pada Masyarakat Larantuka, Flores Timur
Abima Narasatriangga

Udayana University

Purwadi .

Udayana University

I Nyoman Dhana

Udayana University
Abstract
Mary's figure is so exclusive to the people of Larantuka City which appear in the Semana Santa ritual. In addition, in Lera Wulan Tanah Ekan's lamaholot ethnic pre-Catholic religious system which views female figures as representations of the universe, it brings forth an allegation to the author that there is a correlation with the cultural dominance of The Virgin Mary figure. This research analyzes Semana Santa's ritual phenomenon as the main indicator of Larantuka society's exclusive appreciation and perception background toward The Virgin Mary and try to seek, Larantuka people as Lamaholot ethnic have a cultural value called lewotana covering all the values they embrace and implement, including the value in their religious system. In order understanding from Larantuka society's point of view as the culprit. This research uses Schultz and Husserl phenomenology theory. Before the arrival of the Catholic culture to understand by finding the background about the phenomenon of change of cultural values of the lewotana developing into the cultural value of Catholic, researcher used the theory of phenomenology. In addition, Geertz's interpretive and ethnoscience approach as a supporting theory. The research method that will be used is qualitative method. This is because qualitative methods are more representative and relevant for observations and detailed interviews.The final outcome of this study answers two problems, the first one revealing how the procession of Semana santa ritual which implicitly contain the value of feminism that appears on activity and ritual attributes. The value is represented through the figure of The Virgin Mary. It also describes the history of Semana santa development associated with the acculturation process of Lamaholot culture with Catholic culture. The second is the cultural dominance of The Virgin Mary figure which motivated by the characteristic and cultural value of Lamaholot (pre-Catholic) which is feminist. The phenomenon of the cultural system religion of Larantuka society alteration from Lera Wulan Tanah Ekan and Lewotana into Catholic culture only occurs at the level of social behavior and artifacts, the idea of the value of the sacred women figure who is considered as a representation of the universe still exist in the cognitive nature of Larantuka society with the figure of The Virgin Mary as a substitution process media of feminist value along with symbol as "place" meaning to the admiration and respect to woman figure, especially mother.
Downloads
Download data is not yet available.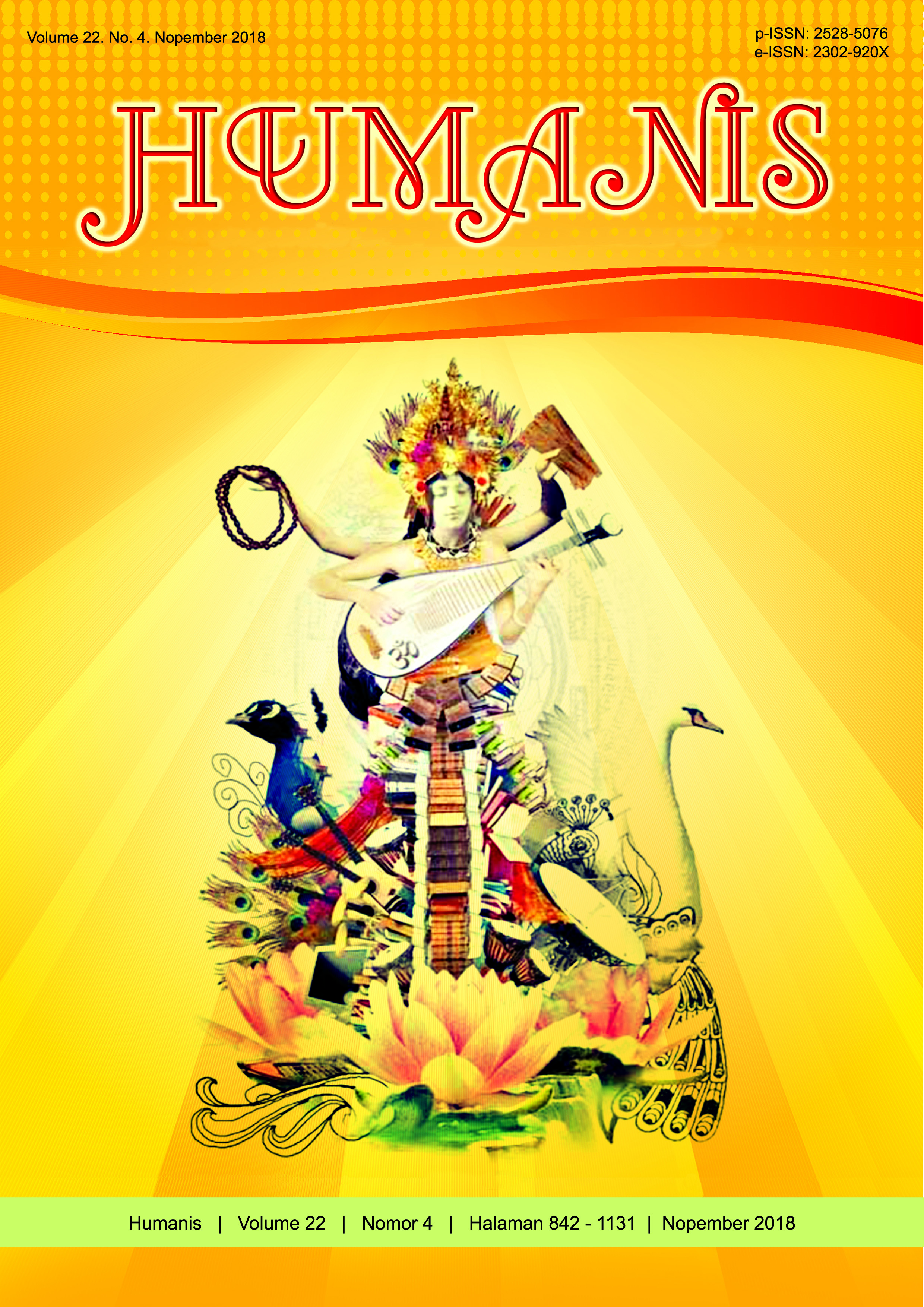 This work is licensed under a
Creative Commons Attribution 4.0 International License
.