Peristiwa- Peristiwa Sejarah dan Karakteristik Masyarakat Jepang dalam Novel Asakusa Bakuto Ichidai Karya Jun'ichi Saga
Ni Wayan Sutarini Ronthi

Udayana University

I Made Sendra

Udayana University

Ida Ayu Laksmita Sari

Udayana University
Abstract
This research, entitled "Historical Events and Characteristic of Japanese Society in Asakusa Bakuto Ichidai Novel by Saga Jun'Ichi". The aim of this research is recognizing the historical events experienced by the Japanese community during the Taishou to Shouwa period, as well as the characteristics of the Japanese society described in the novel Asakusa Bakuto Ichidai. The research used descriptive method of abstraction. The theory used is the sociology of literature according to Laurenson. Based on the result of the analysis, the historical events experienced by Japanese society in the novel Asakusa Bakuto Ichidai are Ashio riot, World War I, Kanto earthquake, the death of Taishou Emperor, War Manchuria, rebellion by young officer, Abe Sada events, and World War II. The characteristics of Japanese society reflected in the novel Asakusa Bakuto Ichidai are to have a habit of respecting time, high morale (ganbaru), the tradition of giving each other gifts (okurimono), having a tradition that keeps the belief in Buddhism, the people who respect the Emperor, shame culture. Based on the strong character of having a hard-working soul and holding fast to tradition, it is known that the Japanese people quickly rise from adversity. It is proven by the success of Japanese society through various events, one of them is the World War II. The event of World War II is the most influential event for the Japanese society in the future.
Downloads
Download data is not yet available.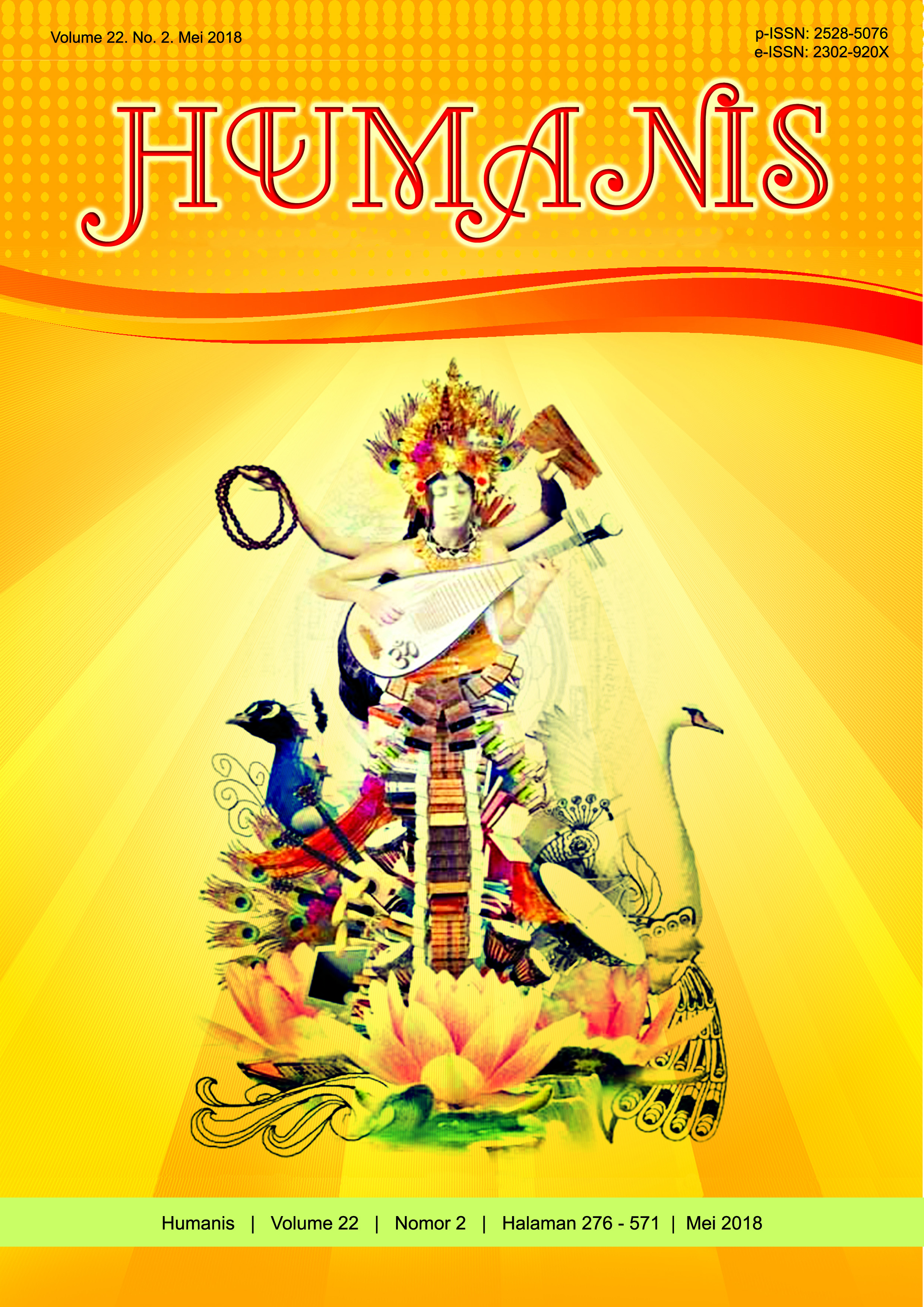 This work is licensed under a
Creative Commons Attribution 4.0 International License
.