The Analysis of Three Dimension Aspects of the Main Character in the Novel The Short Second Life of Bree Tanner
Ida Ayu Febi Dwi Sangastu

Udayana University

I Gusti Agung Istri Aryani

Udayana University
Abstract
Literature is one of the written works that express aspect of human life. This study is using a novel entitled The Short Second Life of Bree Tanner. It is analyzing the main character in terms of physiological, psychological, and sociological dimension aspects. Dramatic and character on the other character method were used in analyzing the study based on character dialogue, action, opinion, and feeling. These were explained descriptively in order to have a clear understanding of the aspects implied in the story. The result of findings were three dimension aspects, as of; physiological, that influenced the main character are the age and physical appearance. The psychological, about the situation that she was ran away from her father when she still human. The sociological background and human relationship are influenced in sociological aspect. It can be concluded that the whole three dimension aspects of the main character showed in physiological, Bree was fifteen years old girl almost sixteen years old when she became a vampire,but she did not remember how old she was when she was a human. Her body will sparkling like a crystal when exposed to sunlight and also have a bright and red eyes. In psychological, she is an introvert vampire with few friends and does not really like to make trouble andspare time with other vampire. In sociological, before became a vampire, Bree was a girl who lived with her father. But, after her mother died, her relationship with her father not good, because her father was rude person.
Downloads
Download data is not yet available.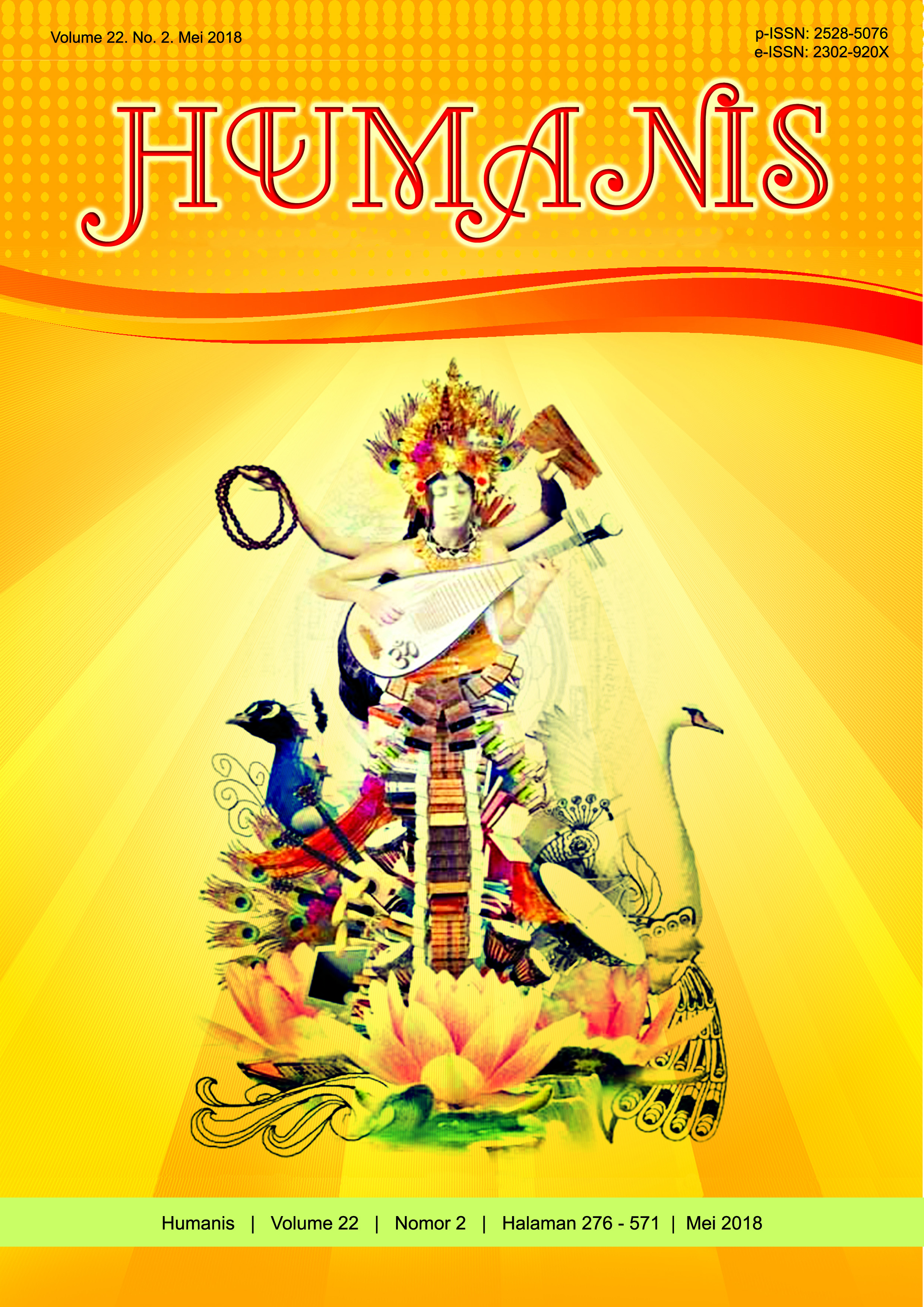 This work is licensed under a
Creative Commons Attribution 4.0 International License
.