English Compound Nouns in Short Story "The Star-Child" by Oscar Wilde
Made Dwi Pratiwi

Udayana University
Abstract
Compound noun can appear in various types and the meaning may not be determined by its components. This study aims to find out the types and analyze the meanings of compound nouns found in the short story "The Star-Child". There are two theories used in this study. The first is the theory of types of compound noun proposed by Katamba and the second is the theory of meanings of compound noun by Palmer. The data in this study were directly taken from the full text of a short story entitled "The Star-Child" written by Oscar Wilde. They were collected by documentation method and note taking technique. The collected data were analyzed by using qualitative and descriptive method. This study applied formal and informal method to present the analysis. The analysis shows that the types of compound noun used are; endocentric, exocentric and copulative types. Besides, in relation to meanings, there are transparent and opaque meanings.
Downloads
Download data is not yet available.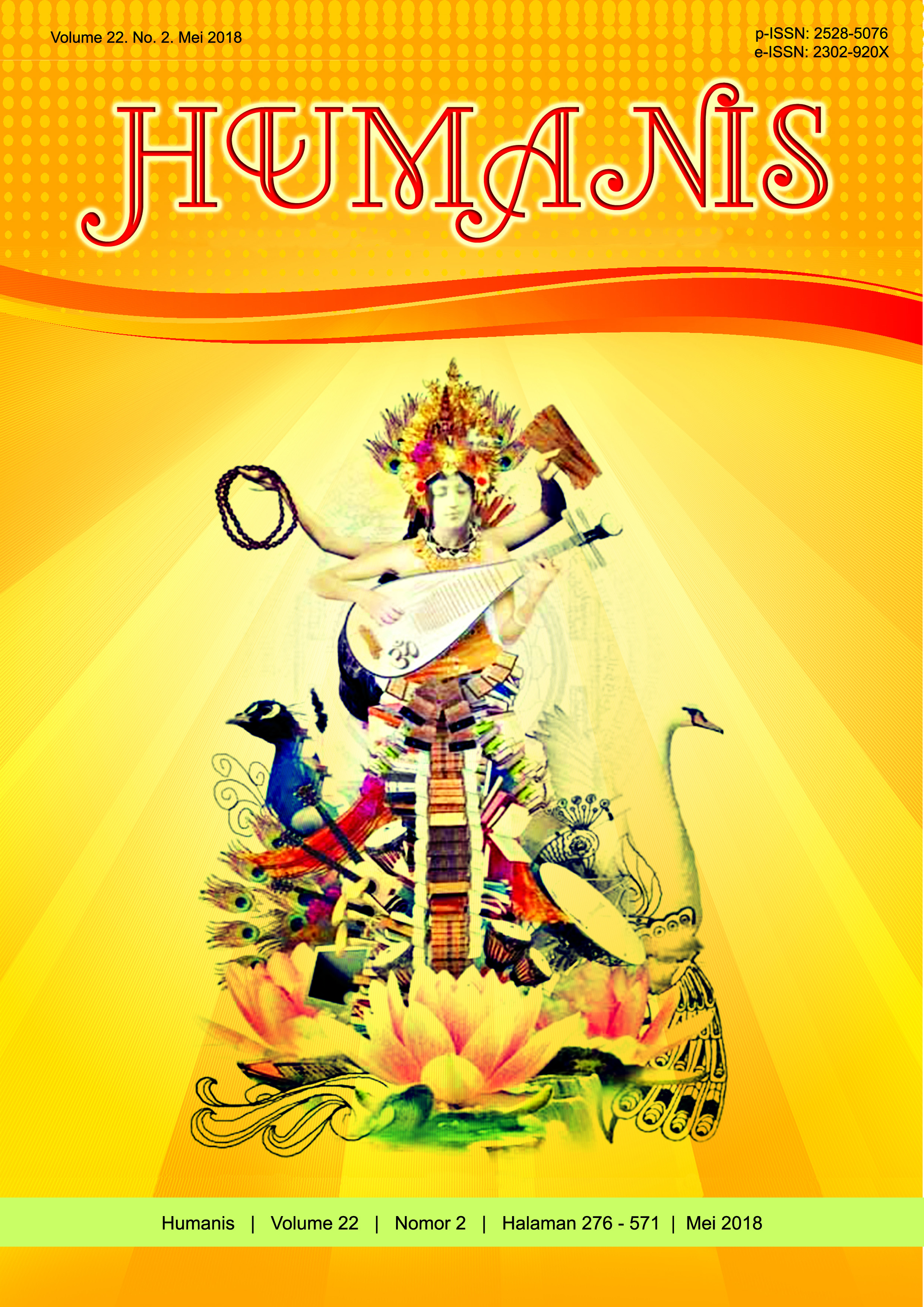 This work is licensed under a
Creative Commons Attribution 4.0 International License
.