Serapan Unsur-Unsur Bahasa Jawa ke dalam Bahasa Indonesia
Ismawati Dewi

Udayana University

Aron Meko Mbete

Udayana University

A.A. Putu Putra

Udayana University
Abstract
This study analyzed the absorption of Javanese language into Indonesian languange that focus on the changing of form and meaning. The issues that were analyzed in this study are (1) How did the adjustments and the transformation of Javanese language's shape that is absorbed into the vocabulary and the language terms of Indonesian languange and (2) How did the transform of meaning that occured within the lexical set and Javanese language terms wich is absorbed into Indonesian languange. This study using uninvolved converstion observation technique and reflective-introspective technique to collect data. In the other hand, to analyzed the data it using descriptive qualitative method. Beside of that, the theories that is used in this study are linguistic historical comparative study and supported by the theory of phonology and the theory of semantic. The theory of phonology from Crowly is used to analyze the transformation and the adjustment of Javanese language's forms into Indonesian language and the semantic theory from Crowly is used to analyzed the transformation and the adjustment of the meaning that occur within lexical set and Javanese languange terms into Indonesian languange. The conclusion of this study is the absorption of Javanese languange into Indonesian languange are intact absorption and absorption with adjustment and transformation. The absorption on the form of words with adjustment and transformation occur on consonant and vocal words in Javanese languange which is no correspond word in Indonesian languange, such as consonant apiko-palatal absorption of /?/ in Javanese languange that translated into stop and plosive apiko-dental consonant  /d/ in Indonesian languange. Example, dhalang [?ala?] become dalang [dala?]. Besides on forms, the adjustment and the transform of meaning also occur on the absorbtion of Javanese languange into Indonesian language, that is narrowing of  meanings, broadening of meaning, mutation of meaning, split of meaning, and pejoration.
Downloads
Download data is not yet available.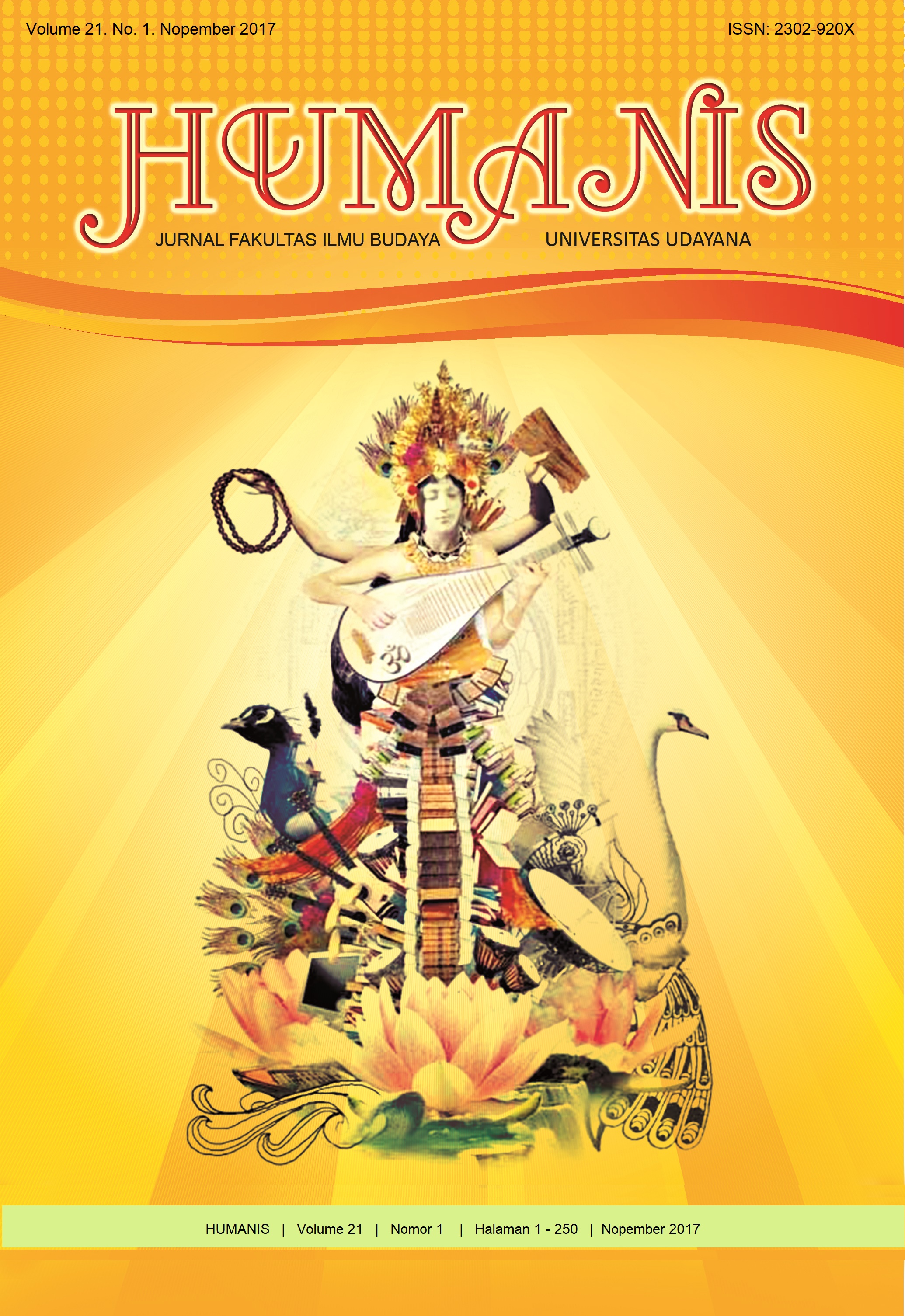 This work is licensed under a
Creative Commons Attribution 4.0 International License
.