Geguritan Linggapeta; Analisis Struktur dan Fungsi
Made Yuliatni

Udayana University

Ni Made Suryati

Udayana University

Luh Putu Puspawati

Udayana University
Abstract
Research on Linggapeta Geguritan is about the analysis of the structure and function. This analysis has the objective to describe the structure and functions contained in the Geguritan Linggapeta. This study uses a structural theory and the theory of functions. Based on the structural theory and Nurgiyantoro Teeuw theory, the theory of functions used Damono theory and Ratna. The methods and techniques used are divided into three stages, namely (1) the methods and techniques used method of providing data reading and recording techniques, which assisted with translation techniques; (2) the method and the data teknikanalisis used qualitative methods and techniques of descriptive analysis; and (3) the methods and data analysis used teknikhasil informal formal methods aided by deductive and inductive techniques. Disclosures concerning the basic structure Linggapeta Geguritan structure forms including; code language and literature, style and variety of language. Narrative structure include: (1) the incident, there were nine incidents, (2) the groove, the groove forward Geguritan Linggapeta used, (3) character and characterization are divided into tigayaitu; the main character, a character secondary, and figures complementary, (4) the background, in Geguritan Linggapeta used backlight time, the background of the place, and background ambience, (5) the theme contained in Geguritan Linggapeta is karma phala and loyalty, and (6) the mandate. Functions contained in the Geguritan Linggapeta namely: religious function, education function, and aesthetic functions.
Downloads
Download data is not yet available.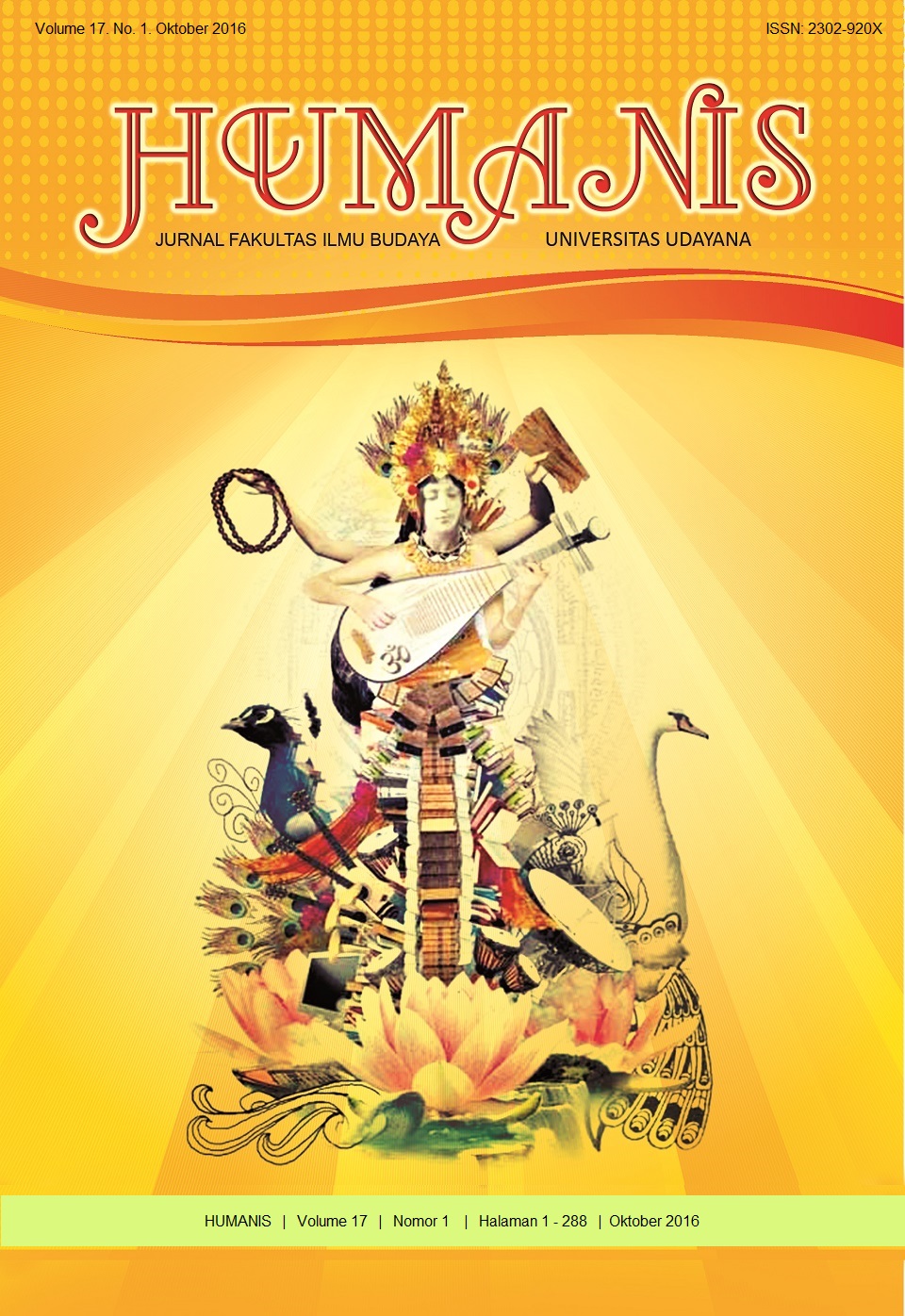 This work is licensed under a
Creative Commons Attribution 4.0 International License
.