Kakawin Dharma Sawita: Analisis Semiotik
I Putu Wiyasa

Anak Agung Gede Bawa
Abstract
Kakawin Dharma Sawita have appeal in terms of the content of the story, which tells of dialogue between two characters, namely between a teacher and a student. As the content of the conversation in outline, discuss the process sense, namely process flavour that can be perceived by the tongue, called sadrasa, and culltivate an inner sense or feeling.
The purpose of this study was to examine the structure of Kakawin Dharma Sawita, both from the formal structure and narrative structure. In addition, this study aims to assess the meaning contained in Kakawin Dharma Sawita.
The methods used in data collection is a method of reading the script. At this stage of data analysis, the data obtained were processed using descriptive analytic methods and data are then analyzed according to the principles and workings of semiotic theory as the primary basis. Semiotic approach is actually a continuation of the approach of structuralism.
This research resulted in a review of the formal and narrative structures Kakawin Dharma Sawita. Kakawin Dharma Sawita formal structure includes: guru-laghu, wreta, matra, gana, canda, carik, pada, pupuh, and Alamkara. Kakawin Dharma Sawita narrative structure includes manggala, corpus, epilogue and units as well as the narrative device of narrative continuity unit Kakawin Dharma Sawita. The Analysis meaning of Kakawin Dharma Sawita first performed through matrix analysis and models. The matrix of Kakawin Dharma Sawita is sense, while the model sadrasa. As for the meaning of Kakawin Dharma Sawita that is the link between spice (bumbu) to the language (bahasa) in the Kakawin Dharma Sawita, sadrasa as a reflection self, and sadrasa journey toward Dharma Sawita.
Downloads
Download data is not yet available.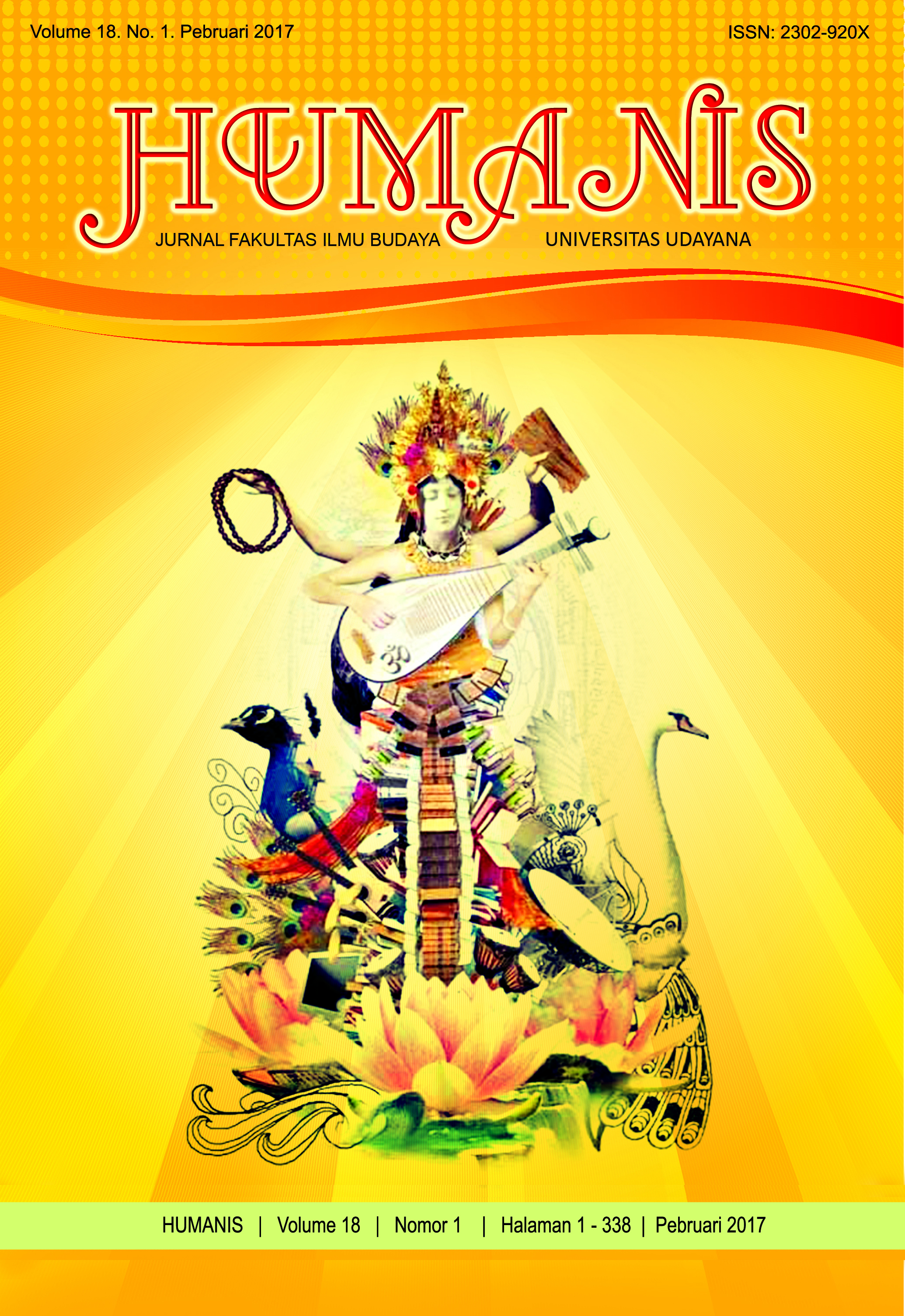 Keywords
kakawin,structure, semiotic, rasa
This work is licensed under a
Creative Commons Attribution 4.0 International License
.