Representasi Guru dalam Cerpen dan Novel Sastrawan Bali
Abstract
Abstract
This paper discusses two novels and two short storiesby examining modern teacher's characters by Balinese fictional authors. These four literary works are a novelin Balinese language entitled Bukit Buung Bukit Mentik (Buung and Mentik Hills) by Agung Wiyat S Ardhi, a novel in Indonesian language Senja di Candi Dasa (Twilight inCandi Dasa) by Aryantha Soethama, and two short stories in Balinese language Sertifikat(si) (A Certificate (ion)" by I Made Lewis, and Ngabdi (Serving) by I Nyoman Alit Suwarbawa. By reading them in parallel way, these four works offiction are analyzed using the theory of New Historicism. It is found that the images of teacher characters in the writers mind are identical with that in real life. The teacher characters in these four stories seem to have changed from that of the traditional images of the past. Then, teachers were described as wise, knowledgeable and idealistic men. These kind of quality only are found in the Bukit Buung Bukit Menti. Where as, in Senja di Candi Dasa, Sertifikat(si) and Ngabdi, such moral fibers are changing because of the increasingly glamorous lifestyle. The analysis also concludes that these fictions andfacts appear together, complementing one another. If fictions are a story and facts are history, then both appear simultaneously.
Downloads
Download data is not yet available.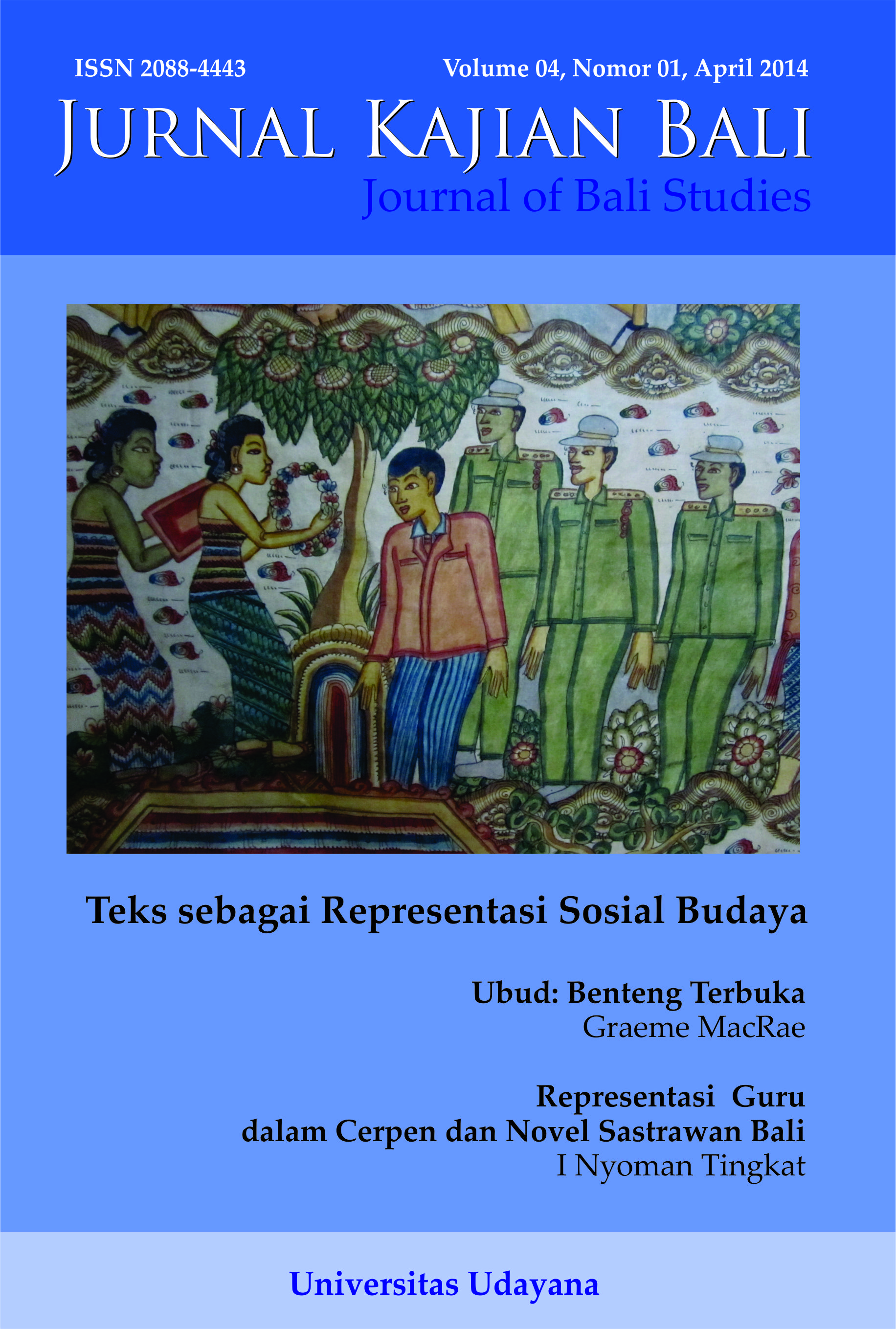 Keywords
representation, the image of the teacher, new historicism, changes

This work is licensed under a Creative Commons Attribution 4.0 International License.