Ubud: Benteng Terbuka
Abstract
Abstract
This article discusses evolution and present problems of Ubud as a tourist town in the context of Bali tourismdevelopment. Ubud has always provided an alternativevision of what tourism in Bali could be. The metaphor of an Open Fortress provides a useful lens for looking at Ubudover the past century. "Tourism" is in Ubud has always been closely linked to an expatriate community and other international economic activities. Tourism is not a oneway process – it is always a dialectical process between local communities and visitors (as Michel Picard told uslong ago). This process is always changing and in Ubud ithas now entered a new phase – involving a tourism/expatnexus that is quite disconnected from local community andculture.
Downloads
Download data is not yet available.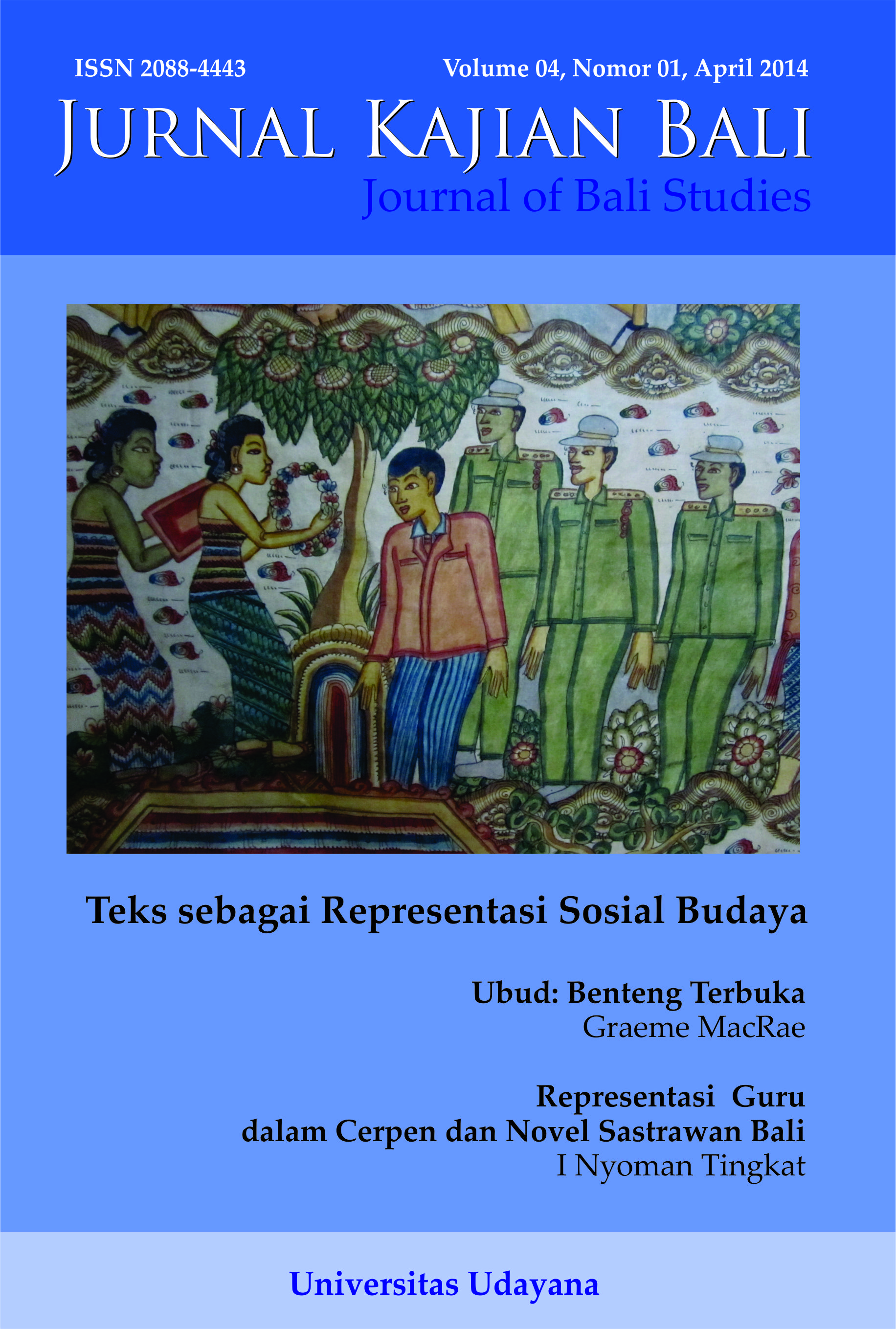 Keywords
Ubud, Open Fortress, Bali tourism, cultural tourism, expatriate, tourism economy

This work is licensed under a Creative Commons Attribution 4.0 International License.