Puri Kesiman: Saksi Sejarah Kejayaan Kerajaan Badung
Abstract
Abstract
Puri Kesiman had has a strategic position that functioning asthe headquarters of the struggle in the early twentieth century,since Kesiman involvement in "Puputan of Badung", andthe Indonesian independence struggle on Bali. As the onlyremaining palace of the King of Badung until now, it will beinteresting to study how the Puri of Kesiman can survive longenough and its action in the present. Especially in relation tothe position and role of the palace (puri) in Balinese society,especially in the increasingly pluralistic Village Kesiman whereit is located. This study discusses the history of the CastleKesiman, Kesiman Puri's role in the history of Bali general andhistory of Badung particular; and traces the position of PuriKesiman in early independence era till today.
Downloads
Download data is not yet available.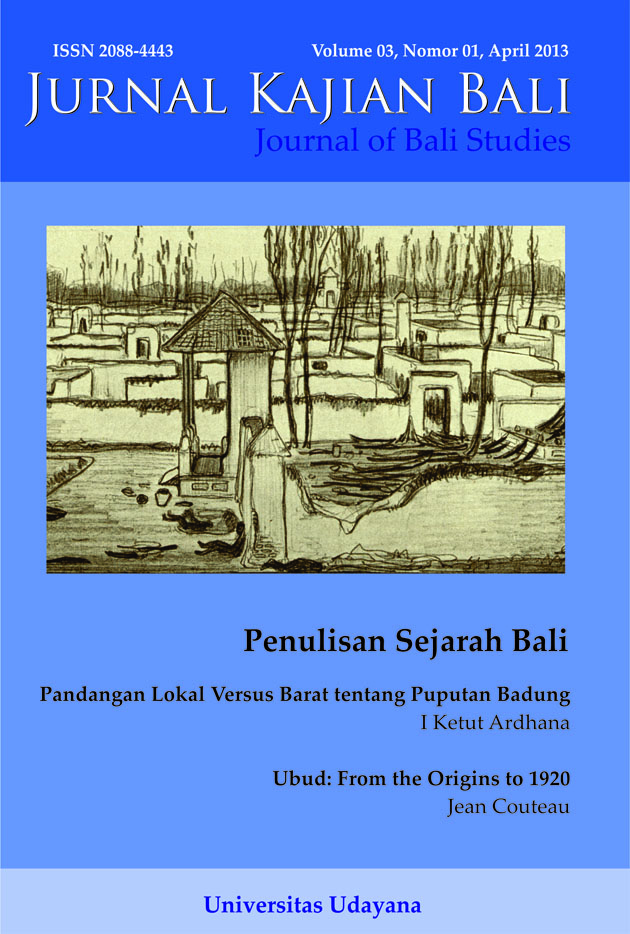 Keywords
puri Kesiman, political-economic history, Puputan Badung, Balinese society

This work is licensed under a Creative Commons Attribution 4.0 International License.