HASIL STUDI PENDAHULUAN TENTANG KONTAMINAN ANTHRAQUINONE (9,10-AQ) PADA TEH INDONESIA
Rohayati Suprihatini

PT. Riset Perkebunan Nusantara (RPN) Jln. Salak No. 1A. Bogor. 16151

Shabri -

Pusat Penelitian Teh dan Kina (PPTK) Desa Mekarsari Kecamatan Pasirjambu Kabupaten Bandung

Hilman Maulana

Pusat Penelitian Teh dan Kina (PPTK) Desa Mekarsari Kecamatan Pasirjambu Kabupaten Bandung
Abstract
European markets have implemented the Commission Regulation (EU) Number 1146/2014 of 23 October 2014 of the MRL for Anthraquinone (9,10-AQ) is 0.02 ppm. After this implementation for 9,10-AQ for tea in the European market, there has been a decreased by 33.6% in Indonesian tea exports. This paper will explain the preliminary study results of 9,10-AQ in Indonesian tea that consist of (1) the results of 9.10- AQ content of Indonesian tea samples, (2) 9,10-AQ content on fresh tea shoot and in each stage of tea processing, (3) the content of 9.10-AQ in tea liquor, and (4) results of antioxidant activity analysis of Indonesian tea  in free radical scavenging by DPPH analysis (1,1-diphenyl-2-picrylhidrazyl).  Samples selection  selected from West Java and East Java as center of tea producing province in Indonesia with incidence of high 9,10-AQ levels in tea. The results show that the 9,10-AQ content depend on drying system technologies.  The data conclude that 9,10-AQ level increase due to withering process by 0.004 ppm and in drying process it increase higher (0.007 ppm).  The data of 9,10-AQ level of tea liquor are all below the MRL, therefore brewed tea is safe for health.  Antioxidant activity of Indonesian tea with 9,10-AQ level above the MRL (0.043 ppm) is very strong  that very potential to reduce the negative effects of tea contaminants by free radicals scavenging.
Keywords: Antraquinone, Maximum Residue Level (MRL), Preliminary Study Results, Indonesian Tea, European Market
Downloads
Download data is not yet available.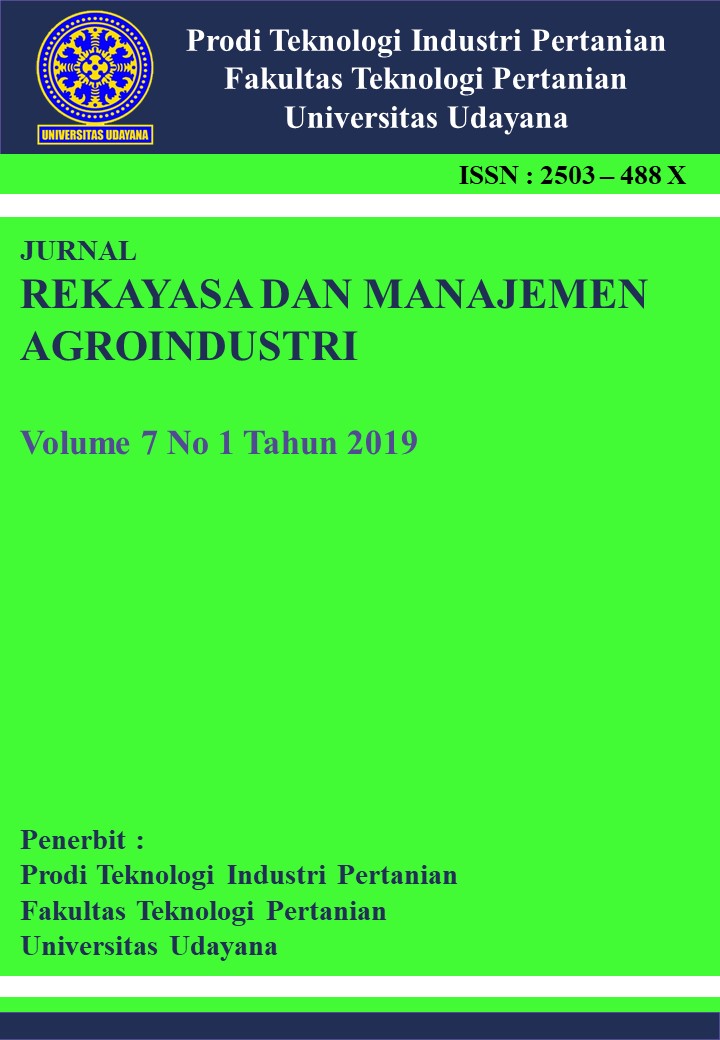 Ciptaan disebarluaskan di bawah Lisensi Creative Commons Atribusi-BerbagiSerupa 4.0 Internasional.
Seluruh artikel di Jurnal ini dapat disebarluaskan atas tetap mencantumkan sumber yang syah. Identitas judul artikel tidak boleh dihilangkan. Penerbit tidak bertangggung jawab terhadap naskah yang dipublikasikan. Isi artikel menjadi tanggung jawab Penulis.