IDENTIFIKASI MOTIVASI WIRAUSAHA PEREMPUAN PEDESAAN DENGAN HADIRNYA MITRA PEMBANGUN BERDASARKAN PENDEKATAN TEORI HARAPAN
Abstract
Entrepreneurship is an alternative to improve the ability of the local economy. Development in rural areas,which are dominated by agronomic activities and the roles of men as the bread winner of the family income.In order to respond the increasing needs of life, women had the opportunity to engage in business that can increase the family income. Based on the expectancy theory (Vroom, 1964), this case study examining how the women entrepreneurs in rural respond to the presence of students whom follow the activityof community development as a builder. The aims of this study is to find out the expectancy, instrumentality and valence according to the rural women entrepreneurs. This study uses a case study with the informant are the women entrepreneurs who become as business partners of the community development activities the student of STIE Prasetya Mulya. The specific finding in this research distinguished between individual and social aspect. In terms of individuals, they want to increase income, skill in basic accounting, anticipate the scarcity of raw
materials and capital stimulus. In terms of social, they are not economically dependent on their parents, flexible hour, have a production house, and add to the family assets.
Downloads
Download data is not yet available.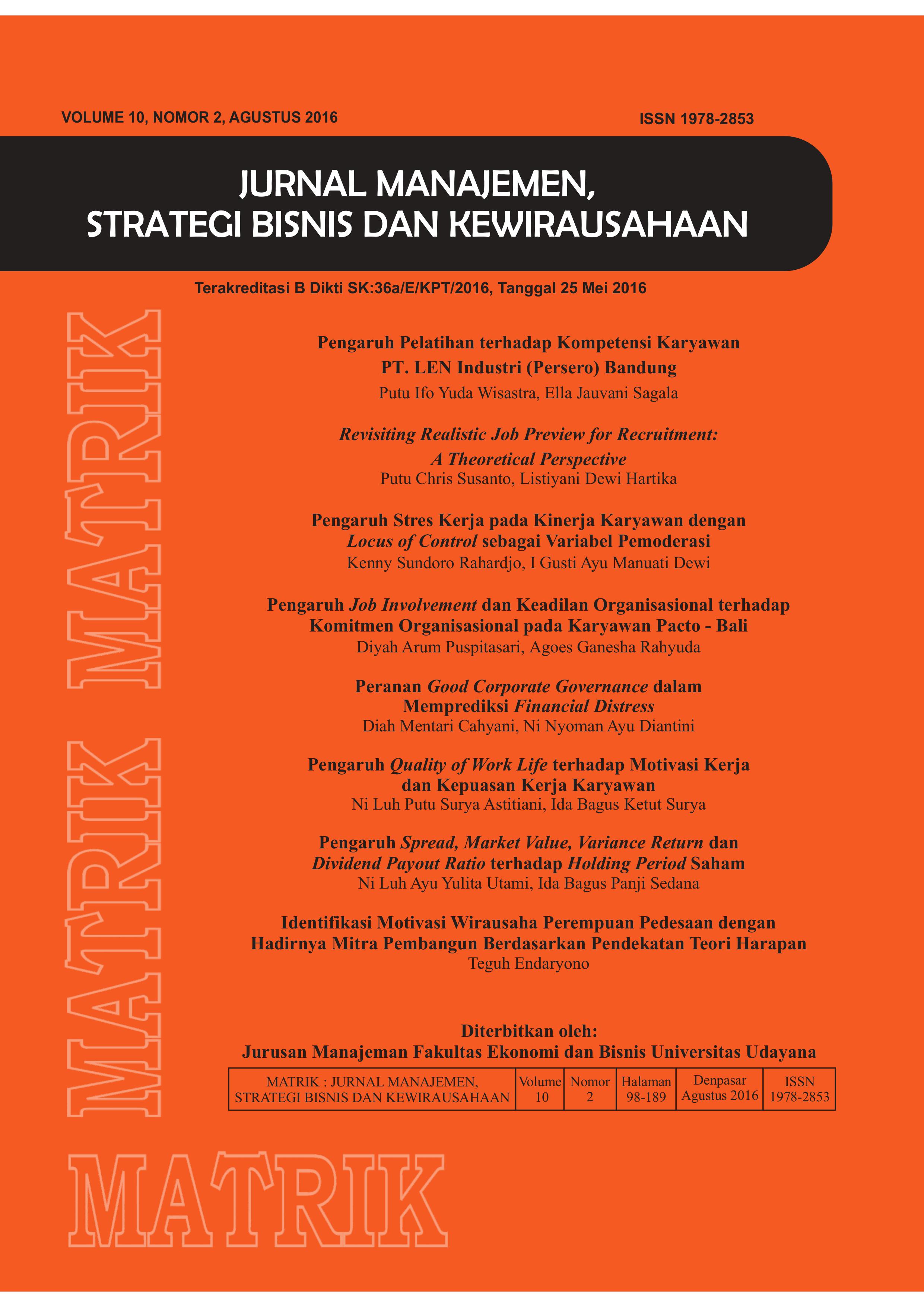 Keywords
entrepreneur, expectancy, instrumentality, valence, builder
This work is licensed under a Creative Commons Attribution-ShareAlike 4.0 International License.