Jurnal Veteriner is a scientific journal encompassing animal science aspects, published since 2000, and until now is consistently published four times a year in March, June, September, and December by Faculty of Veterinary Medicine, Udayana University, associated with Association of Veterinarian Indonesia. Jurnal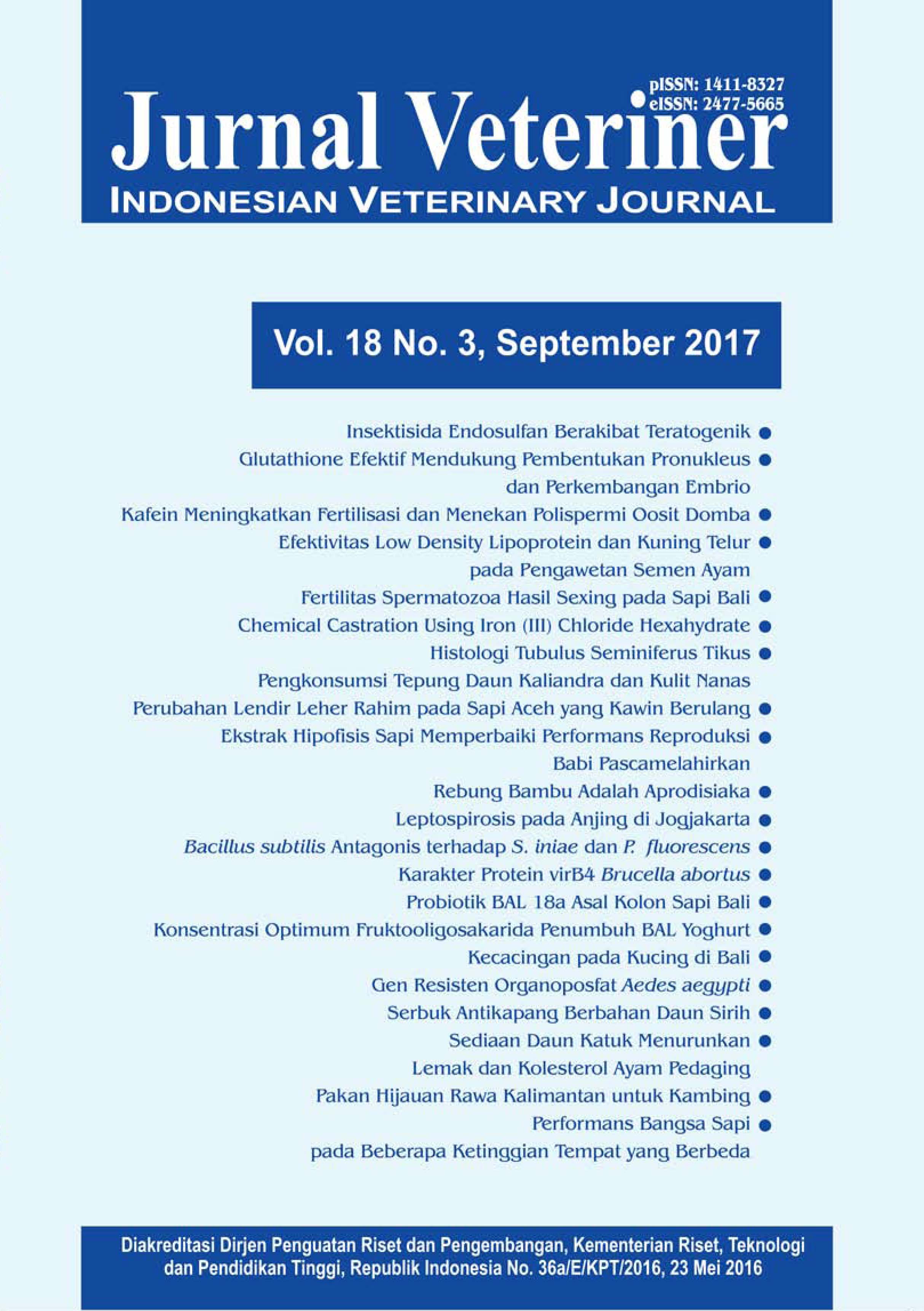 Veteriner is a peer reviewed journal that has been accredited by Directorate General of Research and Development Strengthening, Ministry of Research, Technology and Higher Education of the Republic of Indonesia since 2002.
Jurnal Veteriner has been indexed and abstracted in Clarivate Analytics products (formerly Thomson Reuters), DOAJ, CABI, EBSCO, Science and Technology Index (SINTA), Garba Rujukan Digital (GARUDA), Google Scholar, and other scientific databases. Jurnal Veteriner also used Similarity Check to prevent any suspected plagiarism in the manuscripts.
Jurnal Veteriner receives manuscripts cover a broad range of research topics in tropical veterinary medicine and tropical animal sciences: anatomy, histology, pathology, virology, bacteriology, pharmacology, mycology, clinical sciences, genetics, reproduction, physiology, biochemistry, nutrition, animal products, biotechnology, behaviour, welfare, livestock farming system, socio-economic, wild life and policy.