REKONTRUKSI SENI TRADISI BUMBUNG GEBYOG UNTUK MENUNJANG DESA WISATA PINGE KECAMATAN MARGA KABUPATEN TABANAN
REKONTRUKSI SENI TRADISI BUMBUNG GEBYOG UNTUK MENUNJANG DESA WISATA PINGE KECAMATAN MARGA KABUPATEN TABANAN
I.M. mega

N.L.R. Purnawan

N.W. Suartini
Abstract
Community service activities aims to reproduce the traditional dance "Bumbung Gebyog " into a peformance
for tourists in the village tourism Pinge, District of Marga, Kabupaten Tabanan. The method applied in
community service are as follows: (1) coordination and participatory communication with indigenous
villages / manager of a tourist village Pinge to formulate a program from the planning, operational and
evaluation; (2) gather information about the dance "bumbung gebyog" of the parties involved in the arts in
the past gebyog tube; (3) construction of dance movements and choreography performances gebyog tube; (4)
Assistance is meeting regularly and sustainably among companion with target communities to science and
technology transferred can be carried out independently by the community. The results obtained showed that
the reconstruction activities bumbung dance gebyog already shooting went well marked by the mastery of the
dancers and gamelan players were pretty good. After the 9 (nine) meetings throughout the dancers have been
able to practice dance moves independently. Similarly, the skills gambelan players, all musicians have been
able to play a dance tone drilled in accordance with their respective instruments. Dance tube gebyog result of
reconstruction has been staged at the Tourism Village louncing which was attended by Minister of State
Owned Enterprises (SOEs).
Downloads
Download data is not yet available.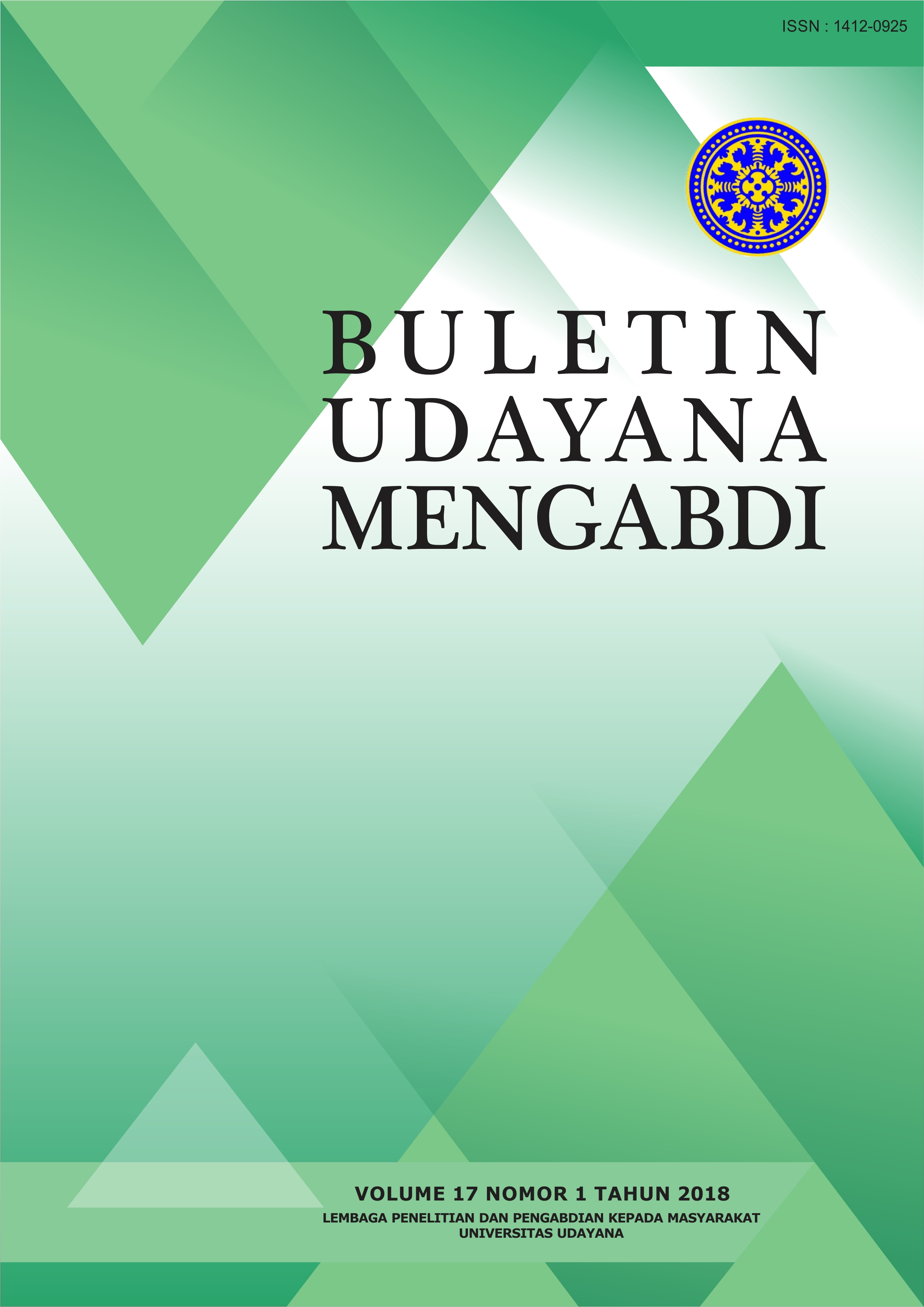 This work is licensed under a Creative Commons Attribution-ShareAlike 4.0 International License.