Jurnal Biologi managed by the Department of Biology, Udayana University, published in two formats namely print and online regularly twice a year (June and December). Jurnal Biologi contains scientific manuscripts in biology in the form of research and review articles written in Indonesian or English. Manuscripts must be original and previously unpublished, manuscript seminar in scientific meetings accompanied by footnotes. Manuscripts are reviewed by Reviewers.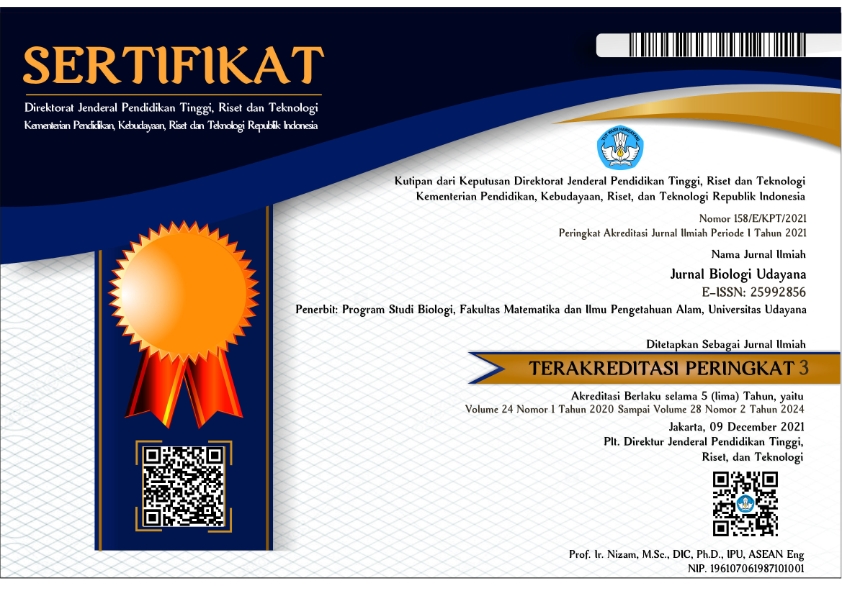 Vol 20, No 2 (2016): Jurnal Biologi
Table of Contents
Articles
This work is licensed under a
Creative Commons Attribution 4.0 International License
. ISSN: 1410-5292.

View My Stats