INVENTARISASI GULMA PADA TANAMAN JAGUNG (Zea mays L.) DI LAHAN SAWAH KELURAHAN PADANG GALAK, DENPASAR TIMUR, KODYA DENPASAR, PROVINSI BALI
SURYANINGSIH -

Laboratorium Taksonomi Tumbuhan F.MIPA Bukit Jimbaran – Bali

MARTIN JONI

Laboratorium Gulma F.MIPA Bukit Jimbaran – Bali

A.A KETUT DARMADI

Laboratorium Taksonomi Tumbuhan F.MIPA Bukit Jimbaran – Bali
Abstract
This study aims to determine the weed species that exist on Zea mays L. plant in paddy
fields Padang Galak village, East Denpasar, Bali Province. This study is useful to provide
information about the species of weeds found in maize (Zea mays L.) in the fields of biology and
agriculture, so weed control on Zea mays L. Plant can be implemented.
Research was conducted from January 7 until March 11, 2011. In this study used the
method of cruising (exsploration sampling). To be more efficient and systematic results, also
used a systematic method of lines.
The results found 36 weed species belonging to 20 families. The distribution of the
weed species, was found in Zea mays L. plant age of 4 weeks, which composed of 8 families 16
Species. Weeds found in Zea mays L. plants aged of 6 weeks (the formation of fruit) consisted
of 10 familes and 23 species. While weeds found in Zea mays L. plants 8 weeks of age
(ripening fruit) were 14 families and 28 species. Weeds found in Zea mays L. plants aged 10
weeks (before harvest) comprised of 20 families and 36 species.
Downloads
Download data is not yet available.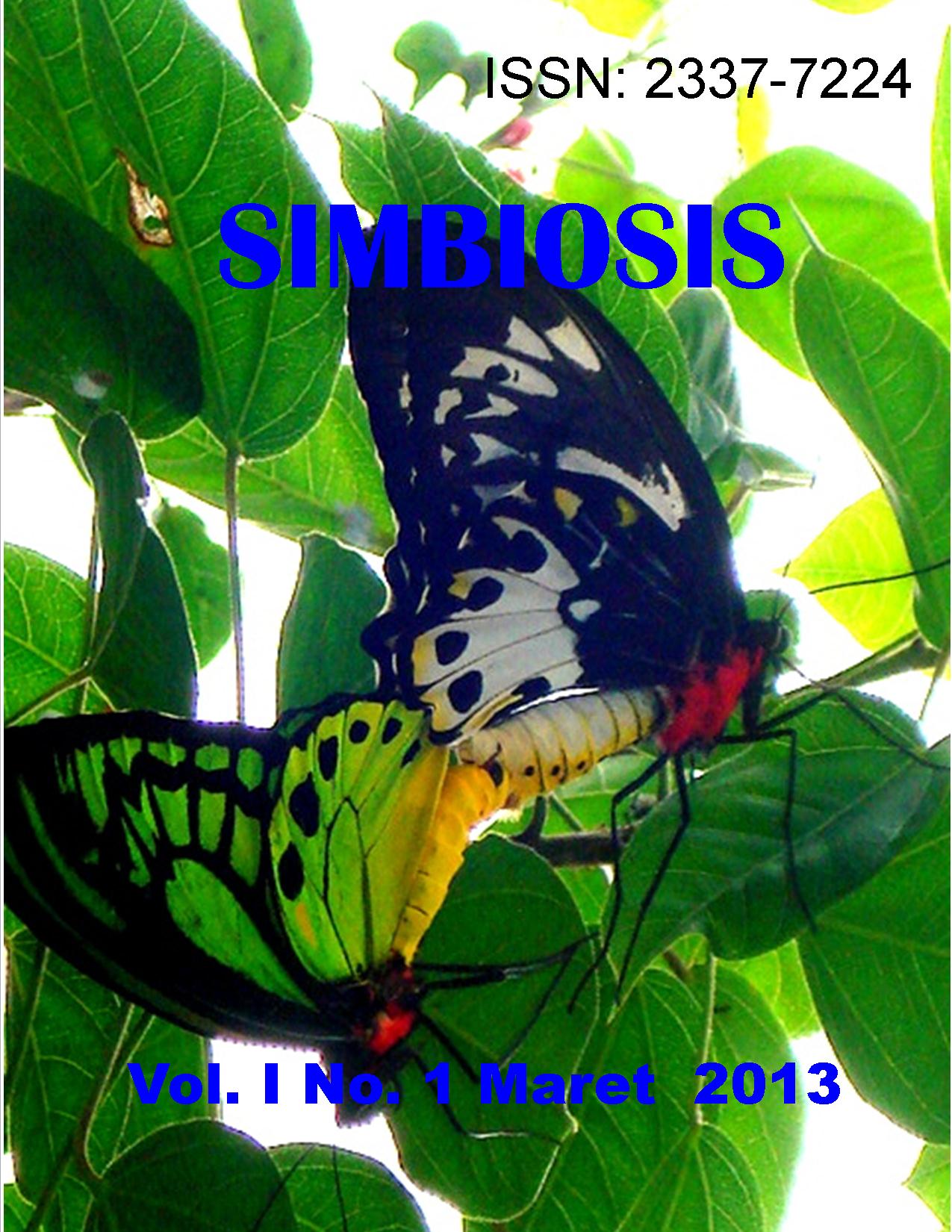 How to Cite
-, SURYANINGSIH; JONI, MARTIN; DARMADI, A.A KETUT. INVENTARISASI GULMA PADA TANAMAN JAGUNG (Zea mays L.) DI LAHAN SAWAH KELURAHAN PADANG GALAK, DENPASAR TIMUR, KODYA DENPASAR, PROVINSI BALI.
SIMBIOSIS
, [S.l.], may 2013. ISSN 2656-7784. Available at: <
https://ojs.unud.ac.id/index.php/simbiosis/article/view/5494
>. Date accessed: 18 sep. 2020.

This work is licensed under a Creative Commons Attribution 4.0 International License.