STRUKTUR HISTOLOGI HATI MENCIT(Mus musculus L.) SETELAH PEMBERIAN EKSTRAK DAUN EKOR NAGA (Rhapidhophora pinnata Schott)
Ni Komang Tia Pramesti

Ngurah Intan Wiratmini

Ni Putu AdrianiAstiti
Abstract
ABSTRACT
Rhapidhophora pinnata, Schott is a traditional medical plant that has been use remedy for treatment of hypertension, stroke. Aims of  this research is to determine the effect of Rhapidhophora pinnata Schott leaf extract toward  mouse (Mus musculus L) liverhistological structure. This research used completely randomized  design with 28 female mice that were divide into 4 groups of  P0 (control) received 0,9% NaCl, group P1, P2, and P3 received 50, 100 and 150 mg/kg bw respectively by oral administration. The treatment were given daily for 14 days. All of the mice were sacrificed by ether after 15 days. The liver were examined for their histopathological changes, namely fatty degeneration, hydropic degenaration and necrosis. Results were statistically analised by Kruskal-Wallis method. Treatment groups showed no significant differences with regard of liver histopatological changes, however hemorrhage, sinusoid congestion and inflamatory cell infiltration were found in liver.
Keyword : Rhapidhophora pinnata Schott, liver, mice
Downloads
Download data is not yet available.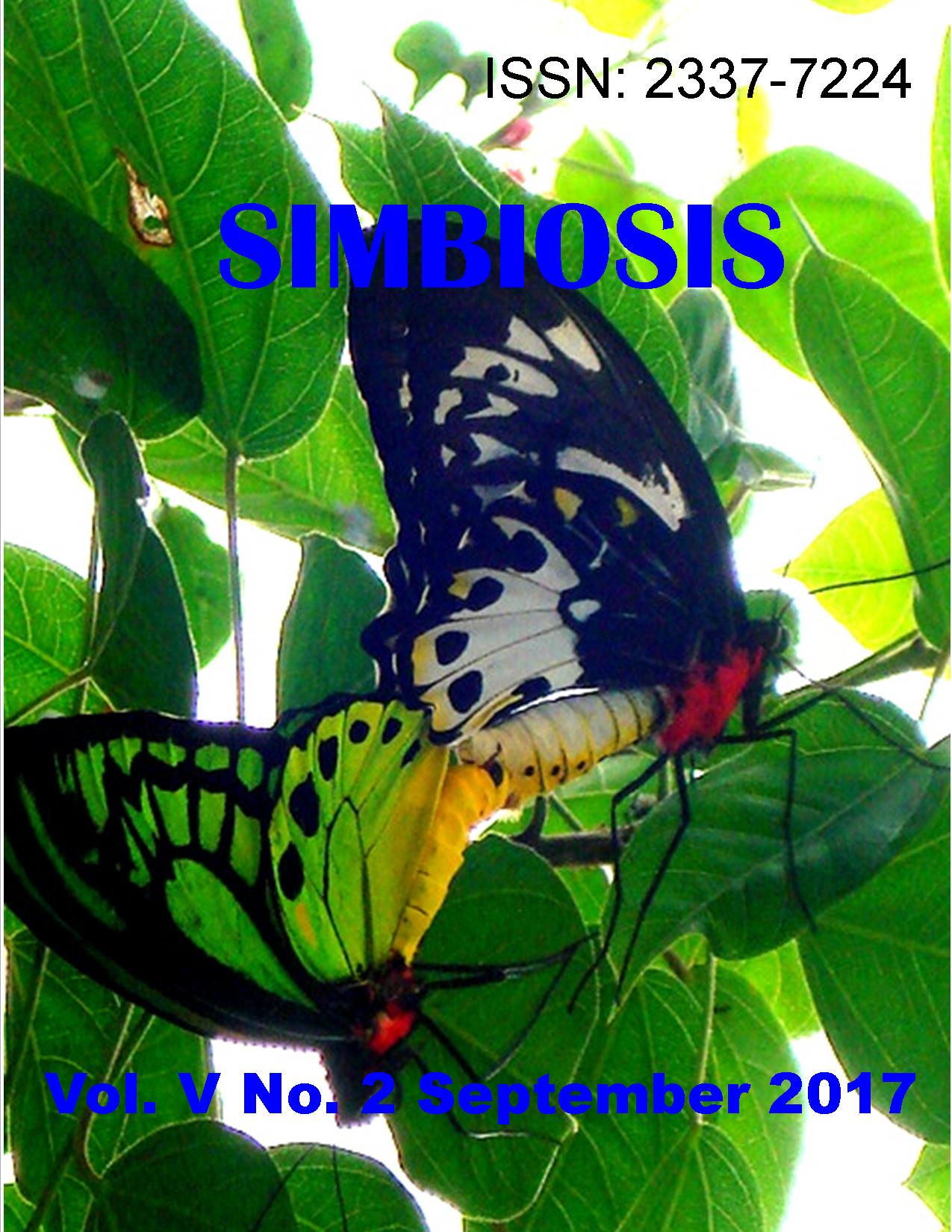 This work is licensed under a Creative Commons Attribution 4.0 International License.