EXISTENCE OF BALI PIG THROUGH THE USABA SUMBU IN DESA ADAT TIMBRAH, KARANGASEM DISTRICT
SUDIASTRA I W.

Fakultas Peternakan Universitas Udayana

K. BUDAARSA

Fakultas Peternakan Universitas Udayana
Abstract
Pigs are one of the most important in Balinese society, especially those who are Hindus because pig farm animals are the main component that is always present in every ritual activity in Bali. This gap can also be used to maintain the existence of bali pigs which are currently not counted. Karangasem is one of the clearest areas to become a pilot project to maintain the existence of bali pigs. Karangasem has two very large traditions that spearhead the establis- hment of the existence of the bali pig, namely Usaba Dalem and Usaba Sumbu. Two ritual processions above said the number of pork rolls in these two locations is already very large, and is one to be the starting point the program develops the preservation of bali pigs. So far the pigs used by people in both locations mostly use race pigs. If there is a choice in pigs, then there will be a huge opportunity for bali pigs. This is also a challenge for bali pig farmers to increase the amount of production through a more intensive system. Most people want to use bali pork as raw material for guling pork, if it is available, even some community leaders to use pork for perararem (local rule) are used, if the bali pig population is sufficient.
Downloads
Download data is not yet available.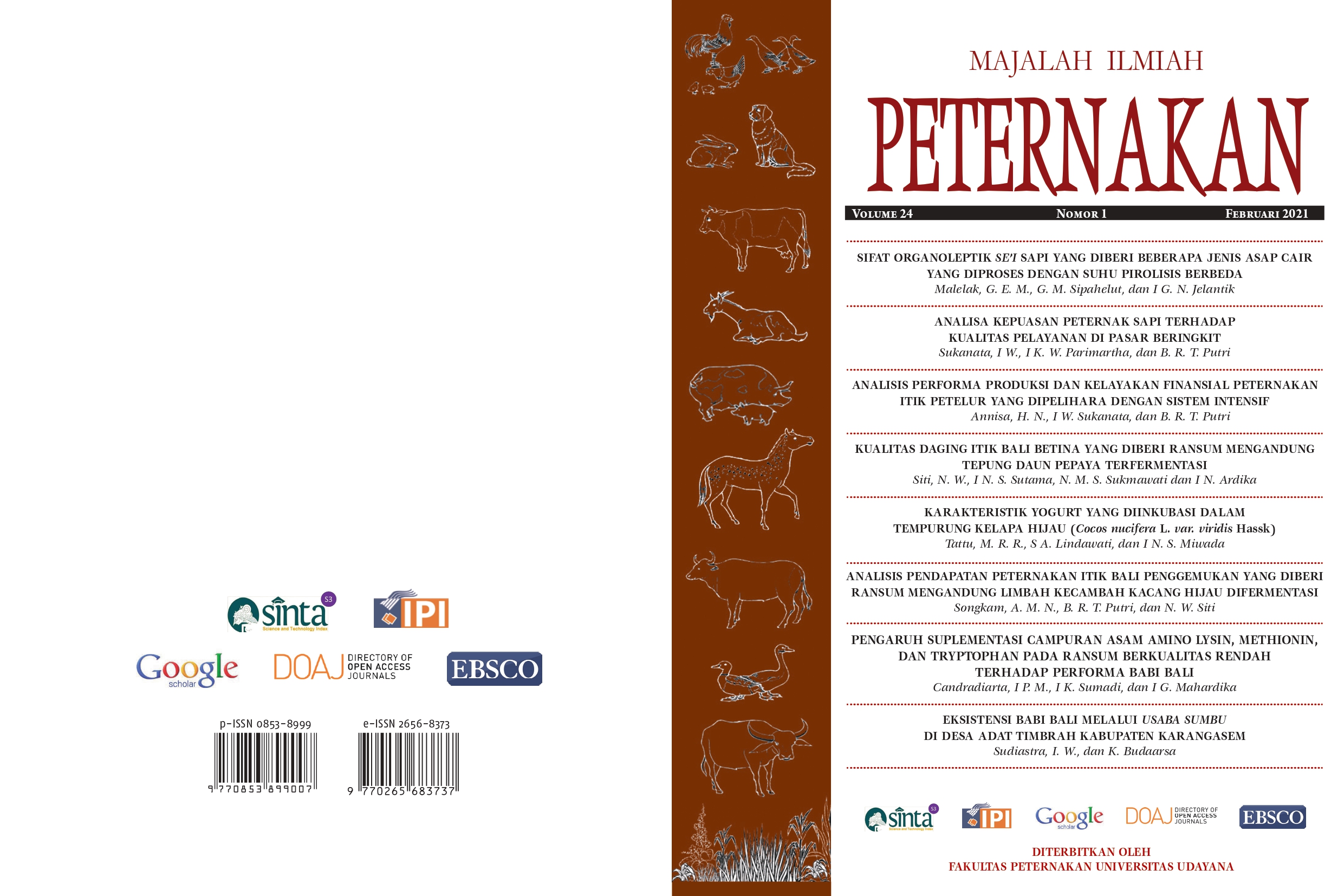 This work is licensed under a
Creative Commons Attribution 4.0 International License
.