PENGEMBANGAN USAHA BENIH JAGUNG TAHAN KERING
PENGEMBANGAN USAHA BENIH JAGUNG TAHAN KERING
S.M. Sarwadana

B.R.T. Putri

K.K. Dinata
Abstract
Activities of science and technology for innovation and creativity campus aims are: (1) the
commercialization of science and technology campus creativity as a source of financing for the development
of institutions; (2) stimulate the entrepreneurial spirit among beings campus, and (3) help people get seeds of
drought-tolerant maize varieties. Methods of execution include the business aspects of the planned business
activities consist of: provision of raw materials, production processes, management, marketing, human
resources, facilities, and financial. The raw material is obtained from units of science and technology for
novation and creativity campus and through partnerships with farmers' seed corn. The production process
started from seed, sorting, and packaging. Marketing is done directly, partnerships with local governments
and konsiniasi with kiosk / farm shop. Results show that the activities of science and technology unit for
innovation and creativity campus drought-tolerant maize seed has gone well characterized by support
infrastructure adequate maize seed production; IbIKK unit operates under the management of PS
Agroecotechnology Faculty of Agriculture, University of Udayana; Of investment made in 2014 amounting
to Rp. 39,550,000; Result of sales corn seeds turnover in 2014 amounted to 400 kg (Rp. 12 million); and net
cash flow amounted to 17,672,400.
Downloads
Download data is not yet available.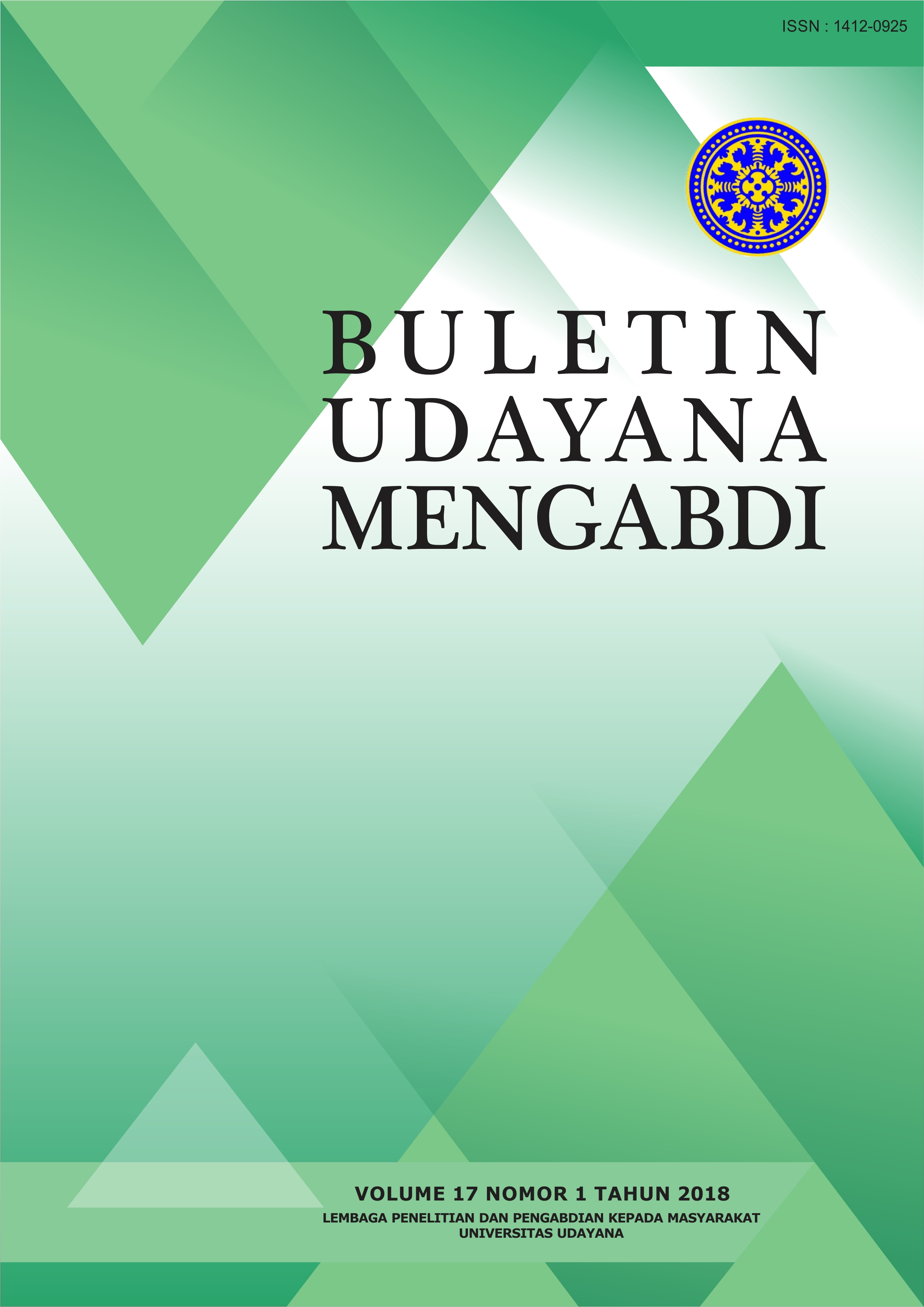 This work is licensed under a Creative Commons Attribution-ShareAlike 4.0 International License.