IMPLICATIONS OF THE PRACTICE OF RITUALS OF CAHITELA DEFEMBULA IN MUNA ETHNICITY IN BARANGKA SUBDISTRICT
La Ode Syukur

Education Faculty, Halu Oleo University

I Ketut Ardhana

Cultural Studies Program Faculty of Art Udayana University

A.A. Ngurah Anom Kumbara

Cultural Studies Program Faculty of Art Udayana University

Ni Made Wiasti

Cultural Studies Program Faculty of Art Udayana University
Abstract
Nowadays, finding traditional existing rituals is something that starts from being eroded by the ages. In Barangka Subdistrict, Muna ethnic still applies the ritual entitle defembula kahitela practice for a long time, it is not only for the plants but also for the sake of the landowners and community around. Thus, this becomes the main reason why most people in Barangka Subdistrict applies the ritual of practice of Javanese defembula. The existing of the defiance began with a practice ritual and accreditation towards the community of ethnic Muna in Barangka Subdistrict. Therefore, they are located in Barangka District consist of eight villages in West Muna Regency. The primary data that is acknowledged is the practice of rituals and the farmers themselves, and others who serve as local information leaders and the secondary data are obtained from the written data and field observation. The data are collected by field interviews with the informants and direct observation in the farm field in Barangka Subdistrict. This study finds that there are three types of implication caused by the rituals of cahitela defembulae; in social integration on how the community intertwined each other, economic on the community are less developed, and technology adaptation related how the community then resist it.
Keywords: ritual, cahitela defembula, implication, social integration, economic, technology
Downloads
Download data is not yet available.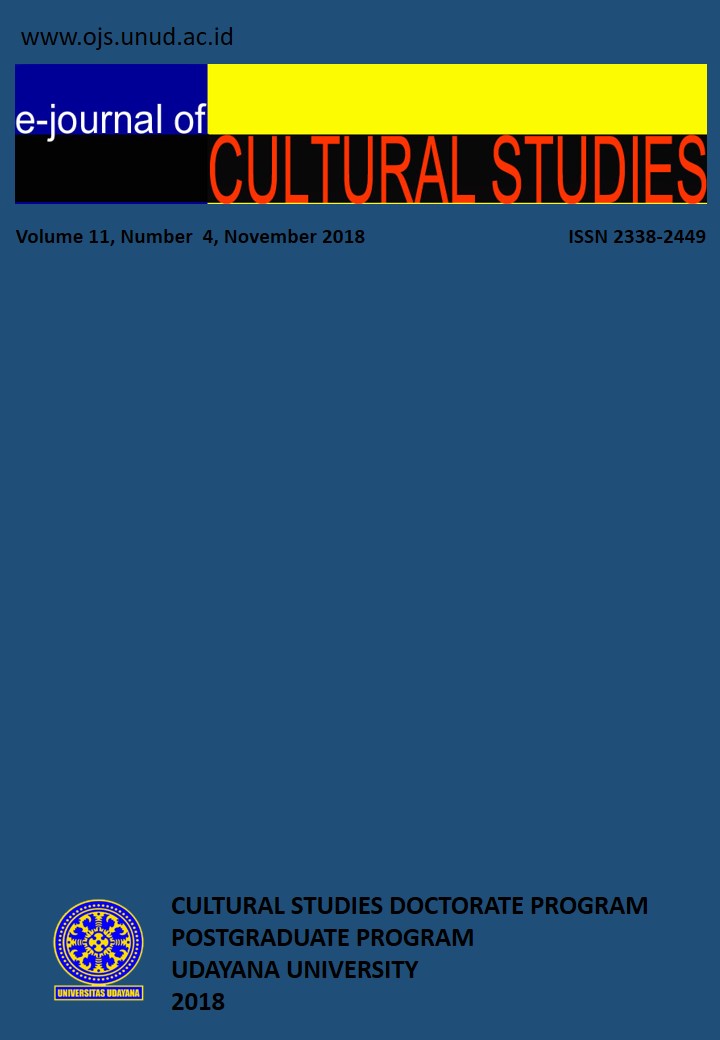 This work is licensed under a
Creative Commons Attribution 4.0 International License