p-ISSN 2541-0857.  e-ISSN 2407-392X
Deep praise to the God has been expressed as his blessing during setting up E-Journals of  TOURISM published by School of  Posgraduate Studies Udayana University, Denpasar, Bali.   E-Journal is a scientific journal or intellectual magazine that can be accessed through electronic transmission.  E-Journal is a special form of an electronic document, which has the purpose of providing material for academic research and studies, as well as journal articles formatted in traditional print journals.
Increasing the number of e-journals available as an open access journal, does not require a subscription and offer free full-text articles and reviews for all. Individuals of electronic journal articles can be found online for free: the working paper file and  personal homepages. Some commercial journals  find a way to offer free materials. They may offer their initial issue or problem-free, and then charge there after. Some give part of their book review for free. Others offer the first few pages of each article for free.
E-Journals of TOURISM is very important because the sustainability of doctoral candidate in Doctoral in Tourism on Postgraduate Studies. Before candidates of doctoral in Tourism of Postgraduate Studies undertake  open examination,  one of the requirements is to publish a summary of their dissertation on the E-Journal of TOURISM.  This journal is not only intended to publish  dissertation summary of doctoral candidate, but also for researchers, intellectuals or observers to publish their research results as long as meet the academic requirements.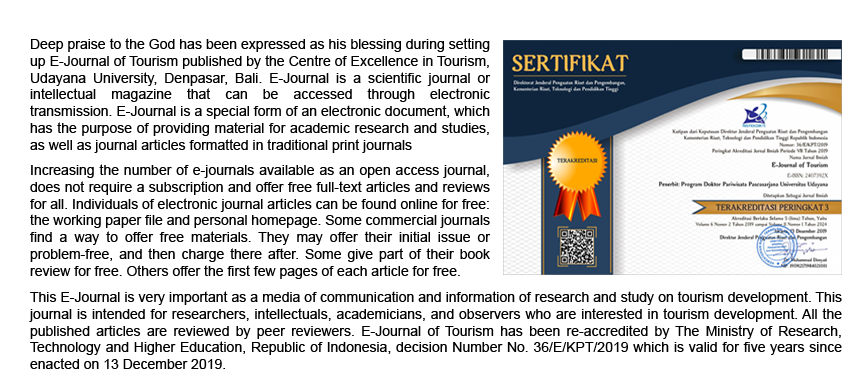 Vol.3. No.2. (2016): September 2016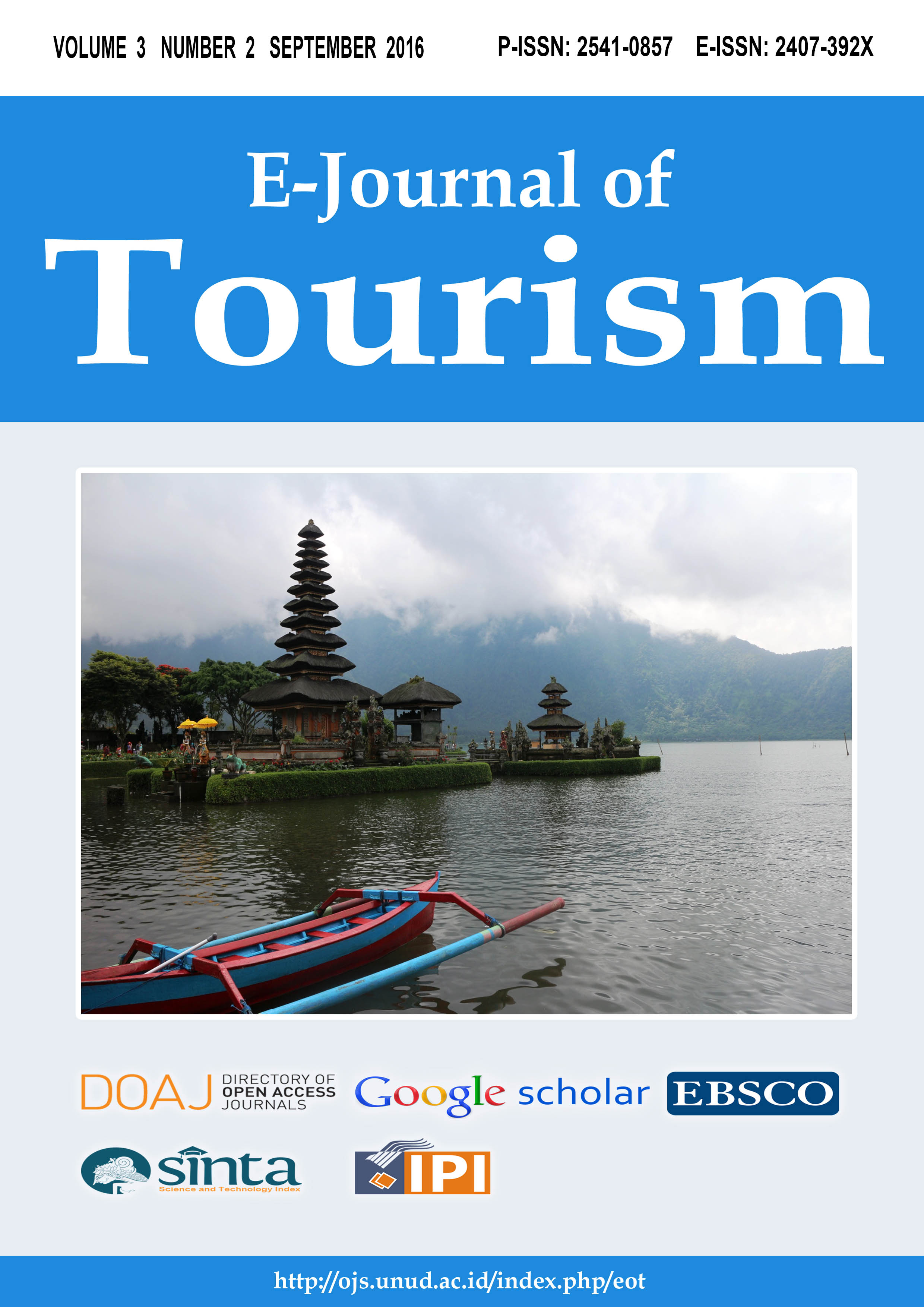 This work is licensed under a
Creative Commons Attribution 4.0 International