UJI FITOKIMIA DAN DAYA HAMBAT EKSTRAK DAUN JUWET (Syzygium cumini) TERHADAP PERTUMBUHAN Escherichia coli DAN Staphylococcus aureus ATCC
Kadek Sudarmi

Program Studi Biologi Fakultas MIPA, Universitas Udayana, Bali

Ida Bagus Gede Darmayasa

Program Studi Biologi Fakultas MIPA, Universitas Udayana, Bali

I Ketut Muksin

Program Studi Biologi Fakultas MIPA, Universitas Udayana, Bali
Abstract
Bacterial Escherichia coli dan Staphylococcus aureus ATCCis a normal flora bacteria that naturally exist human body. This bacteria may by pathogenic if it exceeds acertain limits. To prevent the disease caused, need to be overcome by using herbal ingredients one of them is juwet leaves (Syzygiumcumini).The purpose of the study was to determine wheter the extract of juwet leaf (S. cumini) can inhibited the growth of E. coli and S. aureus ATCC and to know compounds contained in juwet leaf extract (S. cumini). This research used diffusion wells methodwith 6 treatments and 4 replications. Date analysis using completely randomized design (CRD) with using ANOVA variance analysis. If the date obtained has a real difference test level at the 5% (P? 0,5) that continue with Duncan test. Concentration of the extract tested was 0%, 5%, 10%, 15%, 25% and 50%. Juwet leaf extract is able to inhibited the growth of E. coli and S. aureus ATCC which is shown by the formation of clear zone. Concentration extract leaf which is effective to inhibit E. coli and S. aureus ATCC is the concentration 50% (18,9 mm) for E. coli and (16,5 mm) for S. aureus ATCC. Screening of phytochemical test of juwet leaf extract positive containing alkaloids, phenolic, steroids and saponins.
Keywords : juwet leaf extract (Syzygium cumini), Escherichia coli, Staphylococcus aureus ATCC
Downloads
Download data is not yet available.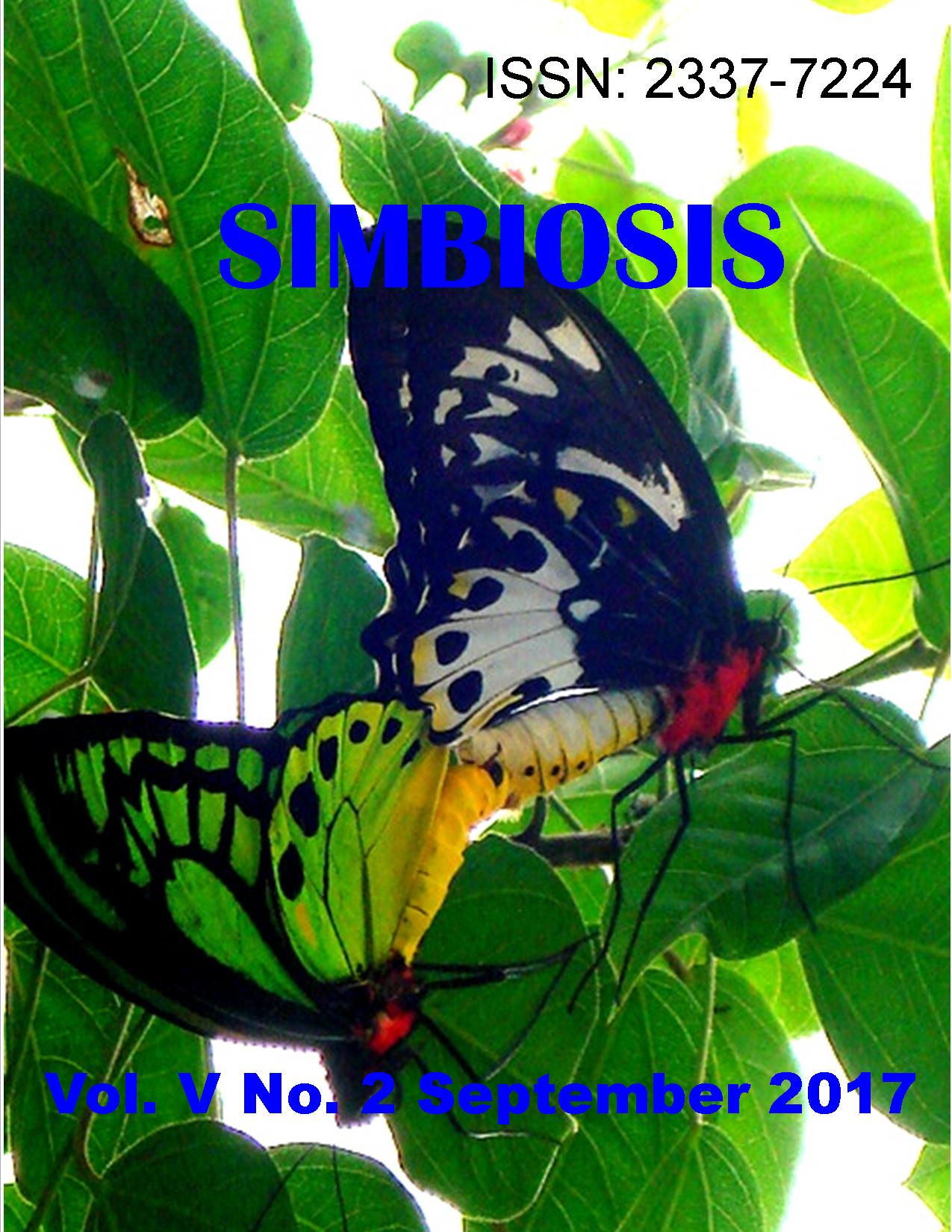 This work is licensed under a Creative Commons Attribution 4.0 International License.