PENGARUH EKSTRAK BUNGA FLAMBOYAN (Delonix regia Hook Raf) TERHADAP PERKECAMBAHAN DAN PERTUMBUHAN CABAI MERAH BESAR (Capsicum annuum L.)
Royana Pakpahan

Jurusan Biologi, FMIPA Unud

Ni Putu Adriani Astiti

Jurusan Biologi, FMIPA Unud

I.G.A. Sugi Wahyuni

Jurusan Biologi, FMIPA Unud
Abstract
The reach aim to the effect of flamboyant (Delonix regia Hook Raf.) flower extract on the growth of large red pepper plant (Capsicum annuum L.), for use a land under of flamboyant trees. The research design used was Random Block Design, with five treatments extract concentration, control, 5%, 10%, 15%, and 20%, each treatment was repeated five time. Observations were made during the 15 weeks. The results showed the percentage of germination and plant height are effect significant, while the number of leaves, root length and dry weight of the plant does not provide effect for the growth of large red pepper plant.
Keywords : flamboyant, allelopathy, large red pepper
Downloads
Download data is not yet available.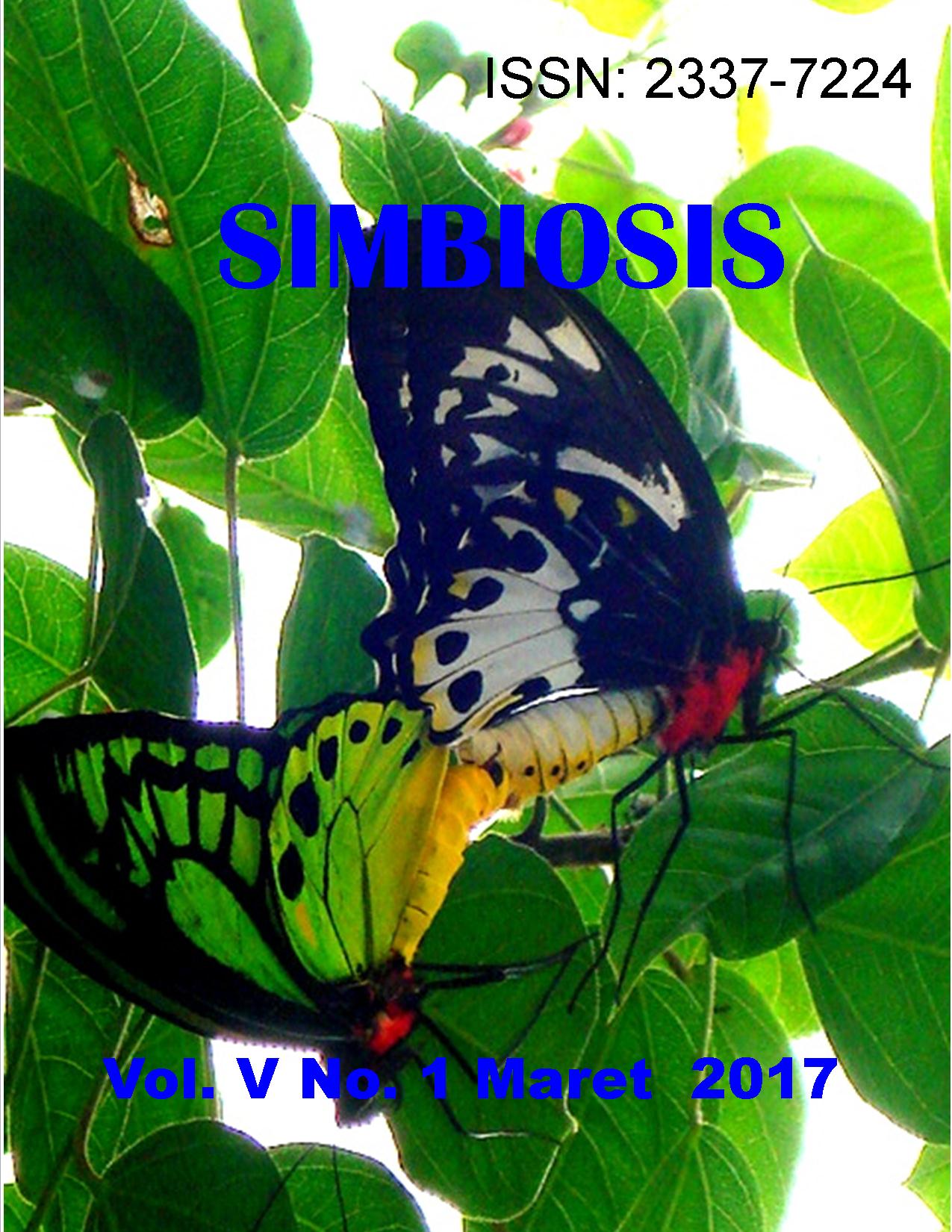 This work is licensed under a Creative Commons Attribution 4.0 International License.