PENGEMBANGAN MEDIA PEMBELAJARAN TEKNOLOGI INFORMASI DAN KOMUNIKASI BERBASIS MULTIMEDIA BAGI GURU-GURU SEKOLAH DASAR DI DESA KINTAMANI BANGLI
PENGEMBANGAN MEDIA PEMBELAJARAN TEKNOLOGI INFORMASI DAN KOMUNIKASI BERBASIS MULTIMEDIA BAGI GURU-GURU SEKOLAH DASAR DI DESA KINTAMANI BANGLI
N.M.A.E.D. Wirastuti

I.G.A.K.D.D. Hartawan

I.M.A. Suyadnya

D.C. Khrisne
Abstract
Along with the advancement of science and technology, all teachers especially primary school teachers are
expected to have the ability in the field of information and communication technology (ICT). So that teachers
can teach using ICT-based learning media. By using multimedia learning model, teachers will be able to do
teaching more interactive, fun, and motivate learners to be more active. The goal of this program is to
improve the ability and competence of teachers in Elementary School (SD) Imbas in Kintamani Village areas
in creating multimedia-based ICT learning media. In this community service activities, it is given counseling
and training about the introduction of the Internet and the development of multimedia-based ICT learning
media using Microsoft PowerPoint, create teaching materials in PDF format, create teaching materials in
image display (JPEG) and apply teaching materials in activities learning in the class. The purpose of this activity is the participants understand of the importance in using ICT for supporting learning and teaching
activities multimedia-based learning media. Participants also understand of how to create learning materials
in PowerPoints format, create files in the form of .pdf, and generate. JPG files. Teachers will also be trained
on how to enrich multimedia-based learning materials using internet access.
Downloads
Download data is not yet available.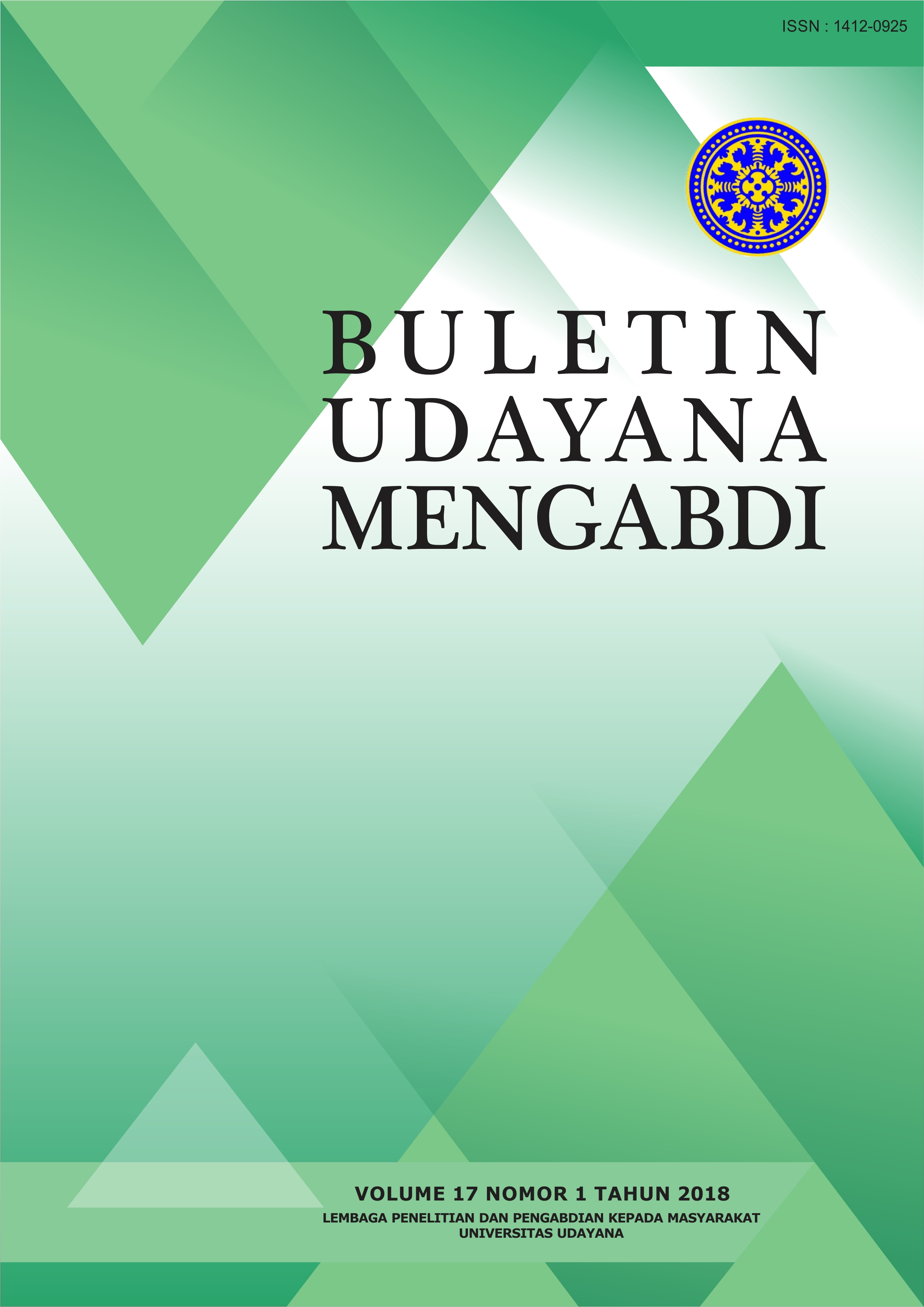 This work is licensed under a Creative Commons Attribution-ShareAlike 4.0 International License.