PENINGKATAN KUALITAS DAN NILAI FES NIRA AREN DI DESA TARO TEGALLALANG MELALUI DIVERSIFIKASI PRODUK OLAHAN
PENINGKATAN KUALITAS DAN NILAI FES NIRA AREN DI DESA TARO TEGALLALANG MELALUI DIVERSIFIKASI PRODUK OLAHAN
D.A. Swastini

Y. Ramona

C.I.S. Arisanti
Abstract
Sucrose, electrolyte, vitamin, as well as probiotic bacterial contents of palm juice (Arrenga pinnata Merr) are
useful for the maintenance of the healthiness of human body. Due to its low glycemic index, palm sugar is
safe to consume and has high potential for use as an alternative companion sugar for diabetes mellitus
patients. In Taro village, almost 90% of the people there manage palm sugar plantations, but their ability to
process and distribute their products is still limited. This program of Science and technology for the Society
aims to improve the quality and value of FEs palm juice by applying revitalization and diversification
methods. Revitalization was conducted by socializing pre and postharvest preparation techniques and
procedures and the outcomes were measured by questionnaires. Diversification methods were conducted
through training and advisory preparation of isotonic and probiotic drinks, as well as production of sugar
crystal. The results of this socialization showed that there was an increase in average knowledge of farmers
from 22.57% (before socialization) to 73.87% (after socialization). Product diversification did not only
increase the value of FEs palm juice, but also saved energy and time of processing. As the product was
supported by credible results of laboratory tests, this product is currently marketed in some tourist
destinations, such as Tegallalang, Gianyar.
Downloads
Download data is not yet available.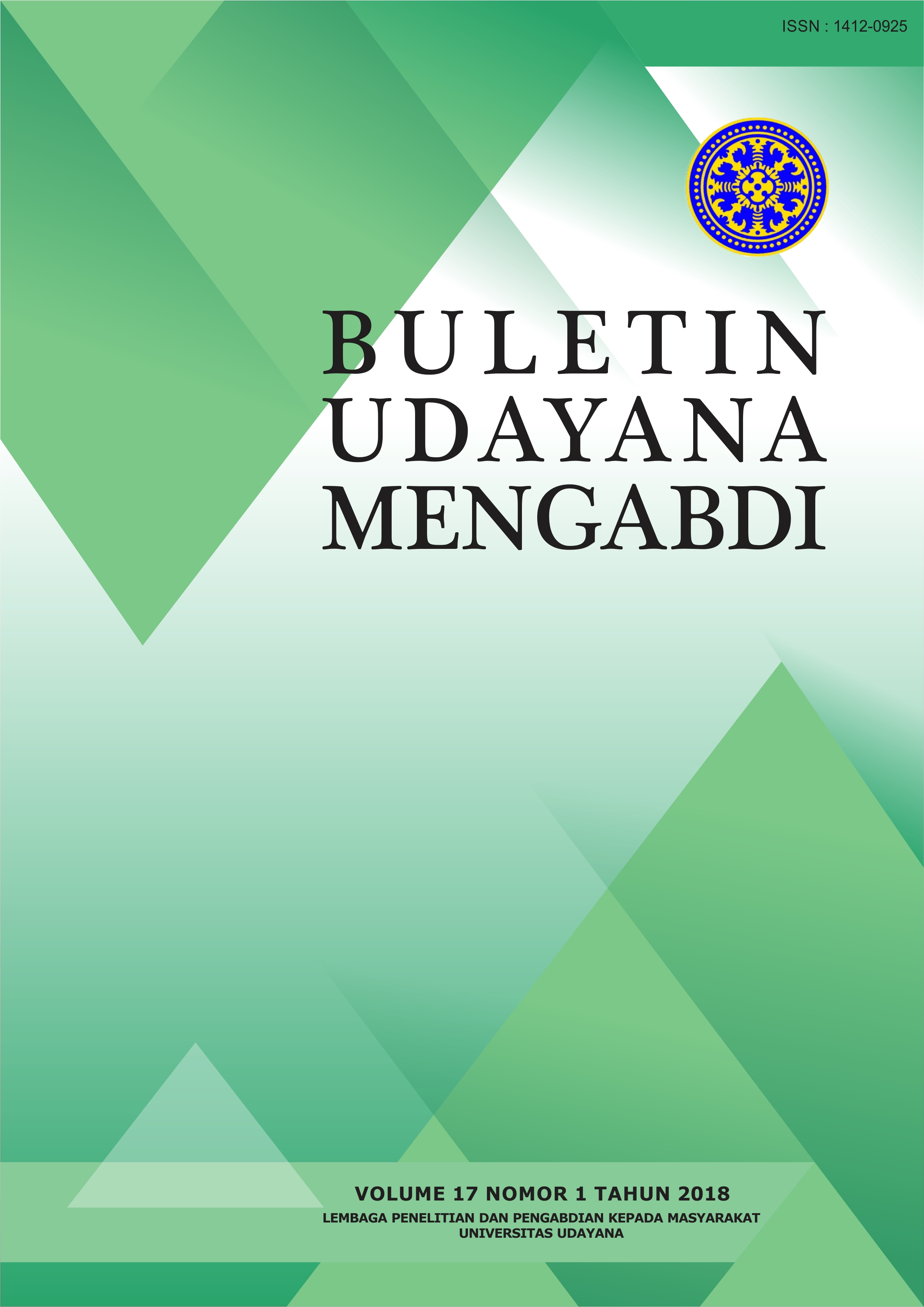 This work is licensed under a Creative Commons Attribution-ShareAlike 4.0 International License.