PERANCANGAN DAN SOSIALISASI SISTEM PENGAMAN INSTALASI LISTRIK PADA GEDUNG FASILITAS UMUM DI DESA PEKUTATAN JEMBRANA BALI
PERANCANGAN DAN SOSIALISASI SISTEM PENGAMAN INSTALASI LISTRIK PADA GEDUNG FASILITAS UMUM DI DESA PEKUTATAN JEMBRANA BALI
I.W.A Wijaya

I.G.N Janardana

C.G.I. Partha

I.N. Budiastra

I.B.A. Swamardika

I.W. Sukerayasa
Abstract
design of electricity power installation, there are some items that have to be focused, one of them is the
security system design. In security system, accurate calculation is highly required to avoid dangers caused by
the usage of electricity power. One public facility that will be built in Pekutatan village is Wantilan. In
Wantilan, all villagers' activities can be done. To support these activities, electricity installation must be
installed. In order to correctly use the electricity, a design of security system is required to prevent dangers
caused by electricity failures. In designing electricity installation for Wantilan, it must refer to the PUIL
2011. To answer the above issue, a public service to the villagers of Pekutatan village has been done. The
public service is composed by security system design, electricity power installation, security panel
installation, and providing a tutorial about the danger of electricity and how to correctly use electricity
energy.
Downloads
Download data is not yet available.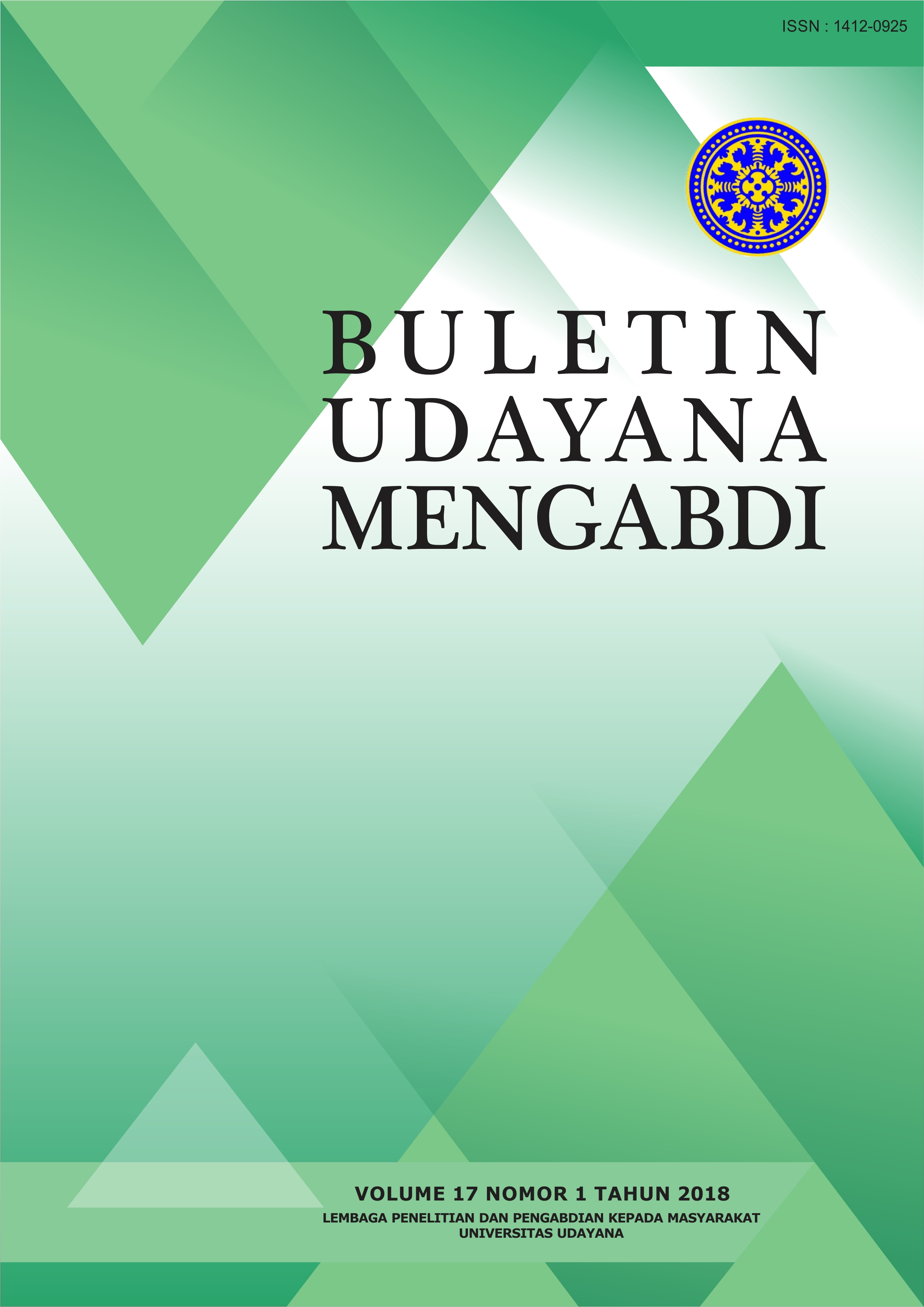 This work is licensed under a Creative Commons Attribution-ShareAlike 4.0 International License.