Current Issue
Vol 6 No 2 (2020)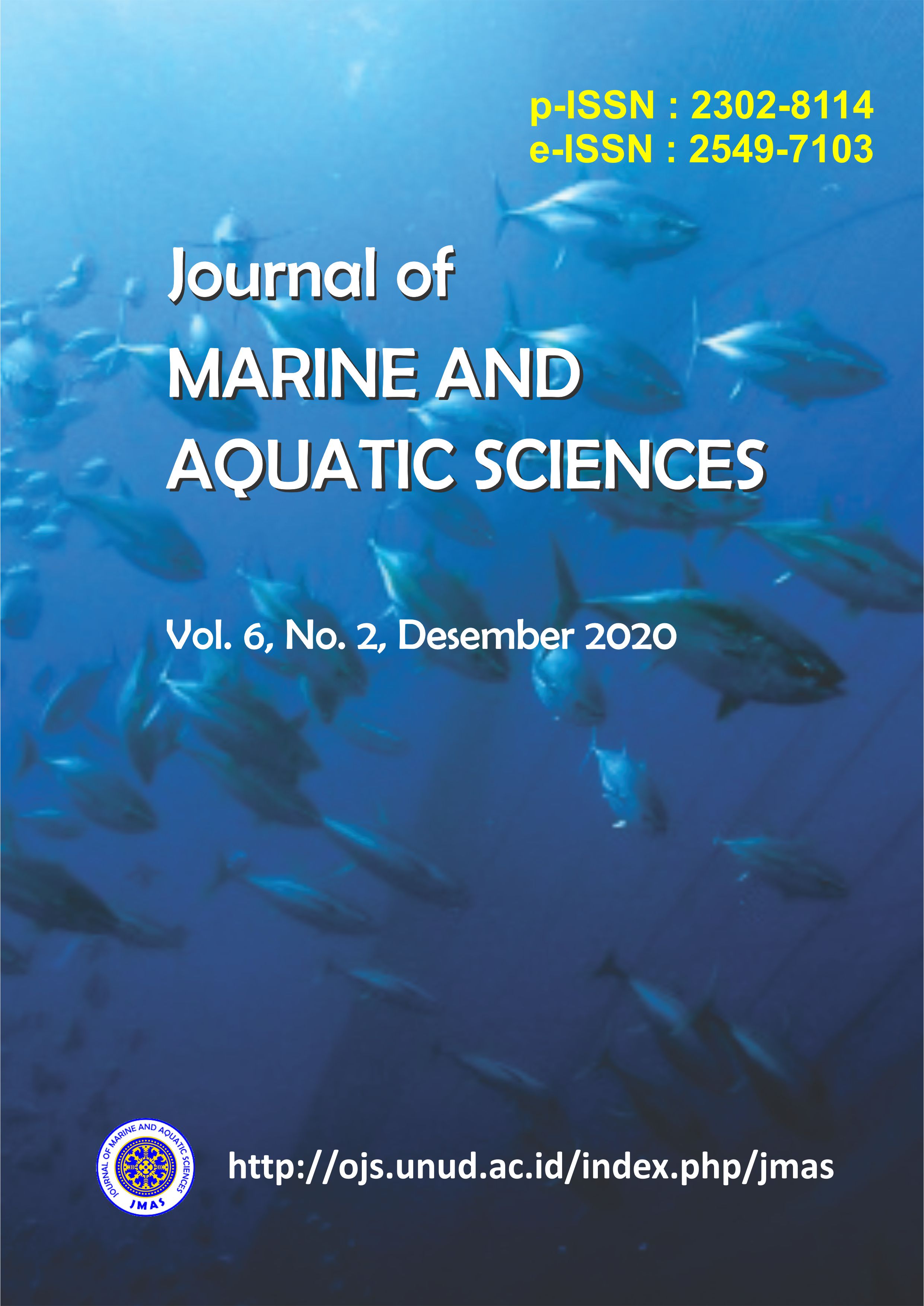 Articles
DOI :

https://doi.org/10.24843/jmas.2020.v06.i02.p1


Abstract views: 45,

pdf downloads: 117

DOI :

https://doi.org/10.24843/jmas.2020.v06.i02.p3


Abstract views: 30,

pdf downloads: 52

DOI :

https://doi.org/10.24843/jmas.2020.v06.i02.p4


Abstract views: 26,

pdf downloads: 66

DOI :

https://doi.org/10.24843/jmas.2020.v06.i02.p5


Abstract views: 20,

pdf downloads: 22

DOI :

https://doi.org/10.24843/jmas.2020.v06.i02.p6


Abstract views: 27,

pdf downloads: 56

DOI :

https://doi.org/10.24843/jmas.2020.v06.i02.p7


Abstract views: 21,

pdf downloads: 61

DOI :

https://doi.org/10.24843/jmas.2020.v06.i02.p8


Abstract views: 28,

pdf downloads: 25

DOI :

https://doi.org/10.24843/jmas.2020.v06.i02.p9


Abstract views: 28,

pdf downloads: 87

DOI :

https://doi.org/10.24843/jmas.2020.v06.i02.p10


Abstract views: 12,

pdf downloads: 24

DOI :

https://doi.org/10.24843/jmas.2020.v06.i02.p11


Abstract views: 31,

pdf downloads: 51

DOI :

https://doi.org/10.24843/jmas.2020.v06.i02.p13


Abstract views: 51,

pdf downloads: 27

DOI :

https://doi.org/10.24843/jmas.2020.v06.i02.p14


Abstract views: 20,

pdf downloads: 31

DOI :

https://doi.org/10.24843/jmas.2020.v06.i02.p15


Abstract views: 26,

pdf downloads: 79

DOI :

https://doi.org/10.24843/jmas.2020.v06.i02.p16


Abstract views: 20,

pdf downloads: 39

DOI :

https://doi.org/10.24843/jmas.2020.v06.i02.p17


Abstract views: 33,

pdf downloads: 40
View All Issues
Journal of Marine and Aquatic Sciences (JMAS) adalah peer-reviewed, open access journal, diterbitkan oleh fakultas Kelautan dan Perikanan, Universitas Udayana. Saat ini, JMAS hanya menerbitkan jurnal dalam versi online dan terindeks pada Directory of Open Access Journals (DOAJ), Google Scholar, Indonesian Publication Index (IPI), Science and Technology Index (SINTA), Garuda, dan Microsoft Academic Search.


Journal of Marine and Aquatic Sciences (JMAS) telah TERAKREDITASI dengan Peringkat 3 (Tiga) sesuai dengan Keputusan Direktur Jenderal Penguatan Riset dan Pengembangan, Kementerian Riset, Teknologi dan Pendidikan Tinggi Republik Indonesia Nomor 21/E/KPT/2018 tentang Peringkat Akreditasi Jurnal Ilmiah Periode I Tahun 2018 (Sertifikat). Akreditasi ini berlaku mulai terbitan Vol 2 No 1 2016 sampai dengan terbitan Vol 6 No 2 2020.
Naskah atau Manuskrip yang dikirim ke redaksi JMAS bisa dilakukan melalui menu Submissions (https://ojs.unud.ac.id/index.php/jmas/about/submissions). Sebelum mengirim naskah, penulis diwajibkan untuk memperhatikan format penulisan yang dapat didownload pada Templet Penulisan. Selanjutnya penulis melakukan Login, bila telah memiliki akun, atau Register, bila belum memiliki akun. Setelah mengirimkan naskah via website JMAS, naskah baru juga wajib dikirimkan kepada email jmas@unud.ac.id sebagai konfirmasi.