SISTEM TUTORIAL ADAPTIF : NEURO FUZZY DALAM PENENTUAN HASIL BELAJAR
Abstract
Assessment becomes very important to support the adaptive nature of the adaptive tutorial systems. Assessment relies on the standard rules of teachers, but every teacher have a different standard in assessment. In this study, the learning process divided into four phases, namely the stage read, understand, tried, and the train stage, where at each stage students are required to work on some problems with adjustable levels of difficulty. Scoring rules are based on the value factor and exercise time at each stage of student learning. In learning the standard rules of teacher assessment, neuro-fuzzy method is used because this method able to perform reasoning and also automatically learn the rules of teachers from teacher assessment data beforehand.
Downloads
Download data is not yet available.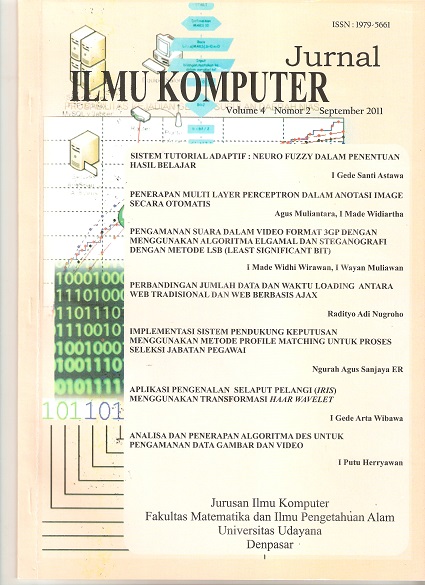 Keywords
Assessment, neuro fuzzy.