STEROIDS FROM THE SUPER RED DRAGON FRUIT (Hylocereus costaricensis)
H. Supriadi

Department of Chemistry, Faculty of Mathematics and Natural Sciences, Universitas Padjadjaran, Jatinangor 45363, Indonesia

S. Salam

Department of Chemistry, Faculty of Mathematics and Natural Sciences, Universitas Padjadjaran, Jatinangor 45363, Indonesia

F. F. Abdullah

Department of Chemistry, Faculty of Mathematics and Natural Sciences, Universitas Garut, Garut 44151, Indonesia

A. Subarnas

Faculty of Pharmacy, Universitas Padjadjaran Jatinangor 45363, Indonesia

R. Sidik

Faculty of Pharmacy, Universitas Padjadjaran Jatinangor 45363, Indonesia

U. Supratman

Department of Chemistry (Faculty of Mathematics and Natural Sciences) and Central Laboratory, Universitas Padjadjaran, Jatinangor 45363, Indonesia

Y. Shiono

Department of Food, Life, and Environmental Science, Faculty of Agriculture, Yamagata University, Tsuruoka, Yamagata 997-8555, Japan
Abstract
Two steroids compounds, 7?-Hydoxy ?-sitosterol (1) and ?-sitosterol (2), have been isolated from ethyl acetate extract of the fresh Super Red Dragon Fruit (Hylocereus costaricensis).The chemical structure of compounds 1 and 2 were identified by spectroscopic data including UV, IR, NMR-1D, NMR-2D  and mass as well as by comparing  with previously reported spectral data. Compounds 1 and 2 were reported for the first time from dragon fruit (Hylocereus costaricensis).
Keywords: 7?-Hydoxy ?-sitosterol, ?-sitosterol, Hylocereus costaricensis, steroids.
Downloads
Download data is not yet available.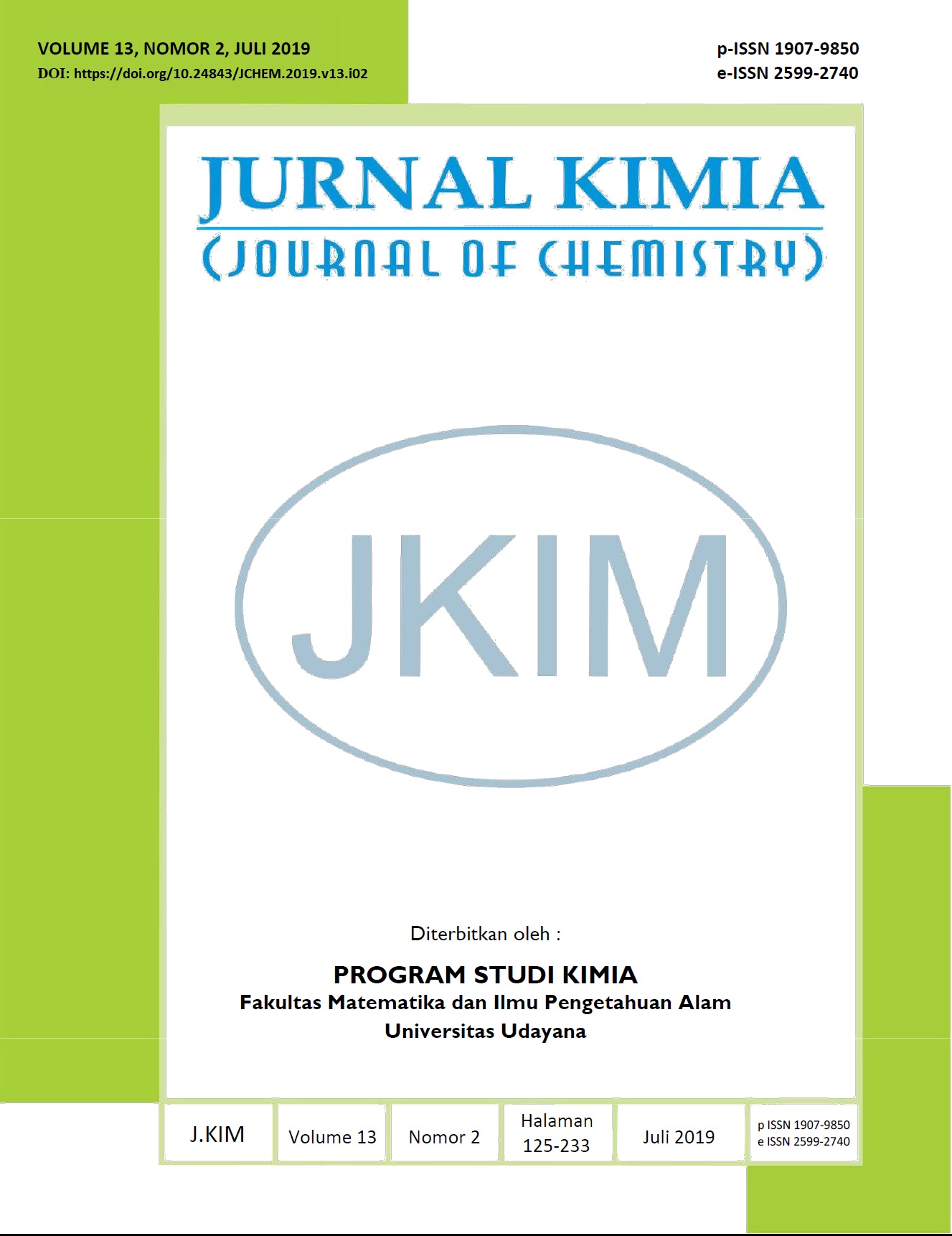 This work is licensed under a
Creative Commons Attribution 4.0 International License