GAMELAN SELONDING SACRED FUNCTION IN TENGANAN PEGRINGSINGAN VILLAGE
I Wayan Suharta

I Nyoman Suarka

I Wayan Cika

I Ketut Setiawan
Abstract
Gamelan Selonding in Tenganan Village has its own history, its existence is associated with stories that have been passed down from generation to generation.It begins with the discovery of three blades iron plates which is stated as gamelan selonding blade.It is believed to be a piturun not made by human beings, but because of the nature, by the people of Tenganan village called 'Bhatara Bagus Selonding'.Gamelan Selonding for Tenganan people is very sacred.To maintain its sacredness, it should be adapted to the concept desa, kala, and patra, should not be touched by anyone else, except by a designated group of seven people as Juru Gambel (Balinese musician). Juru Gambel has their responsibility for the sanctity of Selonding gamelan, it cannot be placed at random space and could only be played at specified time. For Tenganan people the Selonding gamelan sacredness is not just an outward statement, but the totality of the integration of thoughts, feelings, words and attitudes, so that the treatment for the Selonding is a form of prostration. Selonding not only honored and sacred, and sanctified, but it fulfills all the vibrations of the Tenganan Village community in meeting space, time, and circumstances. This paper uses a qualitative approach and the writing mechanism analyzes the text which is described to know and understand the sacredness of Selonding gamelan in Tenganan.
Keywords: Gamelan Selonding, function, sacred.
Downloads
Download data is not yet available.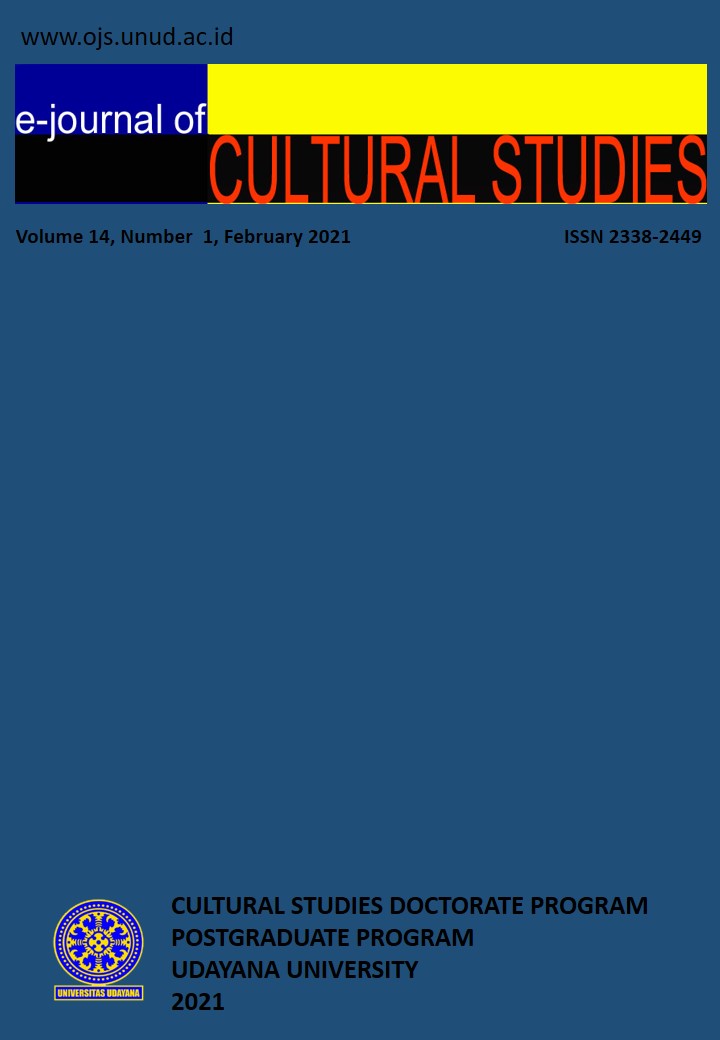 This work is licensed under a
Creative Commons Attribution 4.0 International License