Jurnal Ilmiah Akuntansi dan Bisnis (p-ISSN 2302-514X, e-ISSN 2303-1018) aims as a medium of exchange of information and scientific works among the teaching staff, alumni, students, practitioners and observers of science in accounting and business. Editors receive articles results of empirical studies and theoretical knowledge related to accounting and business that have not been published in other media. Jurnal Ilmiah Akuntansi dan Bisnis, which is published twice a year in January and July.
Vol.12 No.1, JANUARI 2017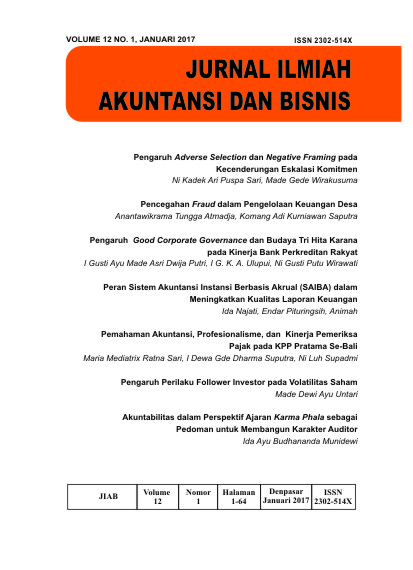 This work is licensed under a
Creative Commons Attribution 3.0 License
.
This work is licensed under a
Creative Commons Attribution 4.0 International License
.P: ISSN:2302-514X. e:ISSN:2303-1018

View My Stats