PENGEMBANGAN WISATA HERITAGE DI DESA PAKRAMAN NEGARI
PENGEMBANGAN WISATA HERITAGE DI DESA PAKRAMAN NEGARI
N.S. Arida

M. Adikampana

N.M. Tisnawati
Abstract
In an effort to realize Negari village into a tourist village community groups still face many obstacles, particularly in terms of the development of tourist facilities, preparation of travel products and promotional efforts or sales through conventional media and website. Such problems arise due to the low level of understanding and skills of partners in encouraging the development of rural tourism in Negari. Departing from this situation will require an effort to increase the capacity (ability) group of partners in developing tourism products and promotion of rural tourism through a series of training programs, workshops on a local basis. The methods used to realize the program IbM in Pakraman Negari, among others: (1) education and training of potential introduction, the preparation of facilities and packaging of travel packages, (2) training of management of the tourist village (3) training local guide, and (4) education and training create a website based audio-visual and IT.
Downloads
Download data is not yet available.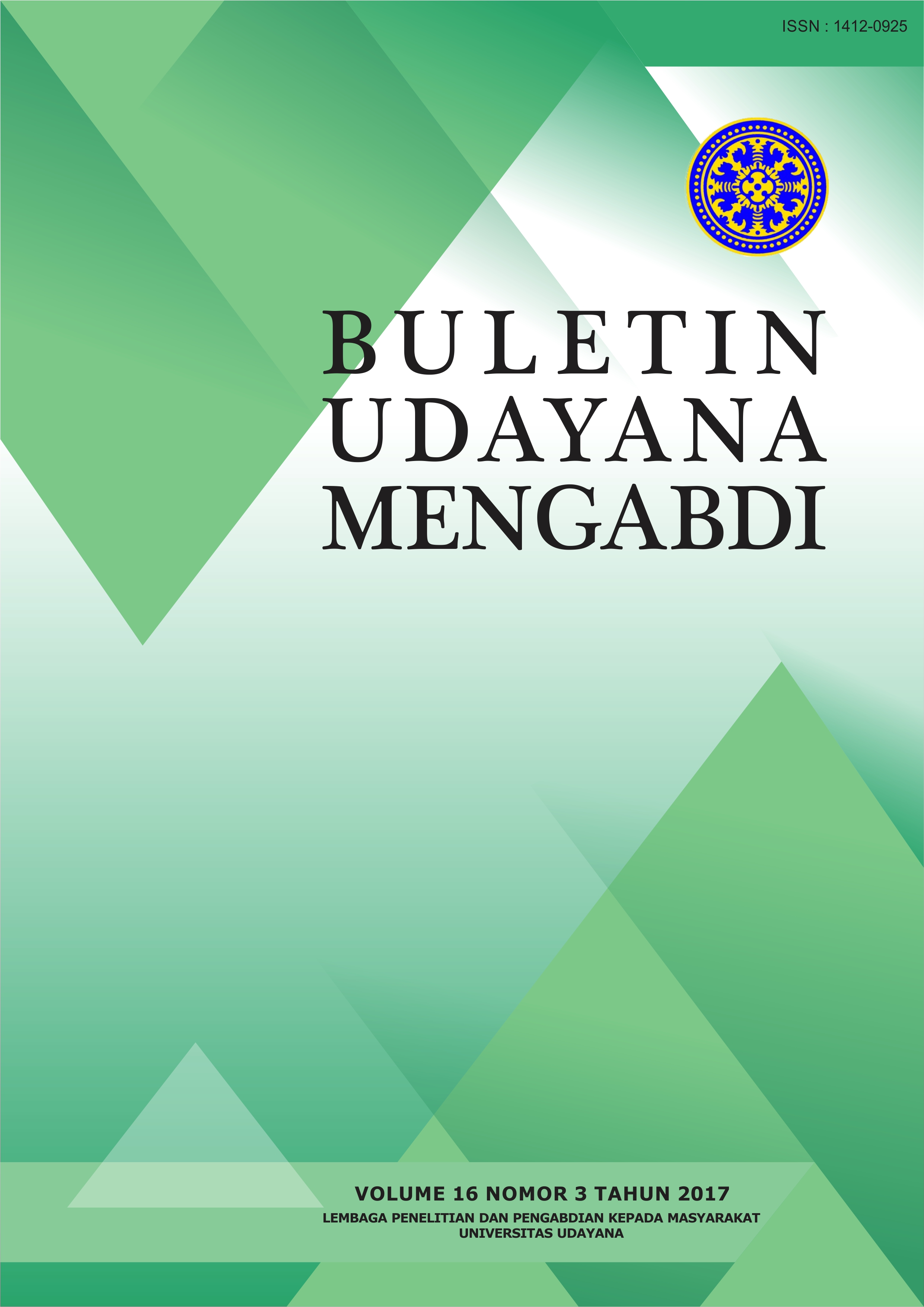 This work is licensed under a Creative Commons Attribution-ShareAlike 4.0 International License.