KEBUN RAYA "EKA KARYA'' BALI, KONSERVASI DAN BUDAYA DALAM HARMONI
Abstract
ABSTRACT Botanical garden " Eka Karya" Bali was established in 1959 as conservation institute which is part of LIPI Bogor Botanic Garden it is located at Candikuning village, Baturiti, Tabanan in 1250 – 1450 m high from sea-level. Its self- development as harmony conservation institute with its culture can collect many plants used in Hindus religion ceremony in Bali called Panca Yadnya park and the plants used for medicine is called usada park. The building was made according to Bali architecture styles which is full of philosophy value in conservation education.
Downloads
Download data is not yet available.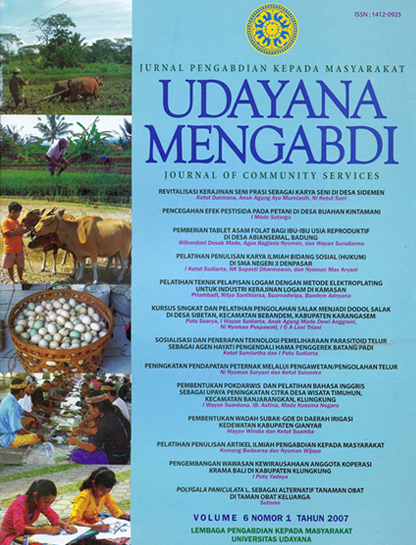 This work is licensed under a Creative Commons Attribution-ShareAlike 4.0 International License.