Family Foundation, Is It An Innovative Strategy? The Case of Cultural Heritage Tourism in Toraja, Indonesia
Ilham Junaid

Tourism Polytechnic of Makassar, Indonesia

Herry Rachmat Widjadja

Tourism Polytechnic of Makassar, Indonesia

Hamsu Hanafi

Tourism Polytechnic of Makassar, Indonesia
Abstract
Toraja has been considered as the icon of tourism in South Sulawesi province, Indonesia. As the number of tourist decreases and one tourism attraction belongs to many members of family, there is an expectation from stakeholders that innovative strategies should be implemented to develop tourism. To achieve this goal, yayasan keluarga (family foundation) has been established to manage tourism in Toraja. The study reveals that although family foundation has been the option to develop tourism and is an innovative strategy in managing tourism attractions, stakeholders believe that Toraja tourism should be developed together with the existence of the family foundation based on the principle of collaborative work. High demand on the role of the regional government in developing tourism exists although the family foundation is the main organizer of tourism attractions. Similarly, the regional government believes that the family foundation is a choice from the community and thus, it is the role of the family foundation to implement activities for tourism development in Toraja. This paper suggests that cultural heritage tourism in Toraja can be developed if the family foundation implements innovative strategies as well as strengthens relationship (synergy) and collaborative work with other stakeholders in Toraja.
Downloads
Download data is not yet available.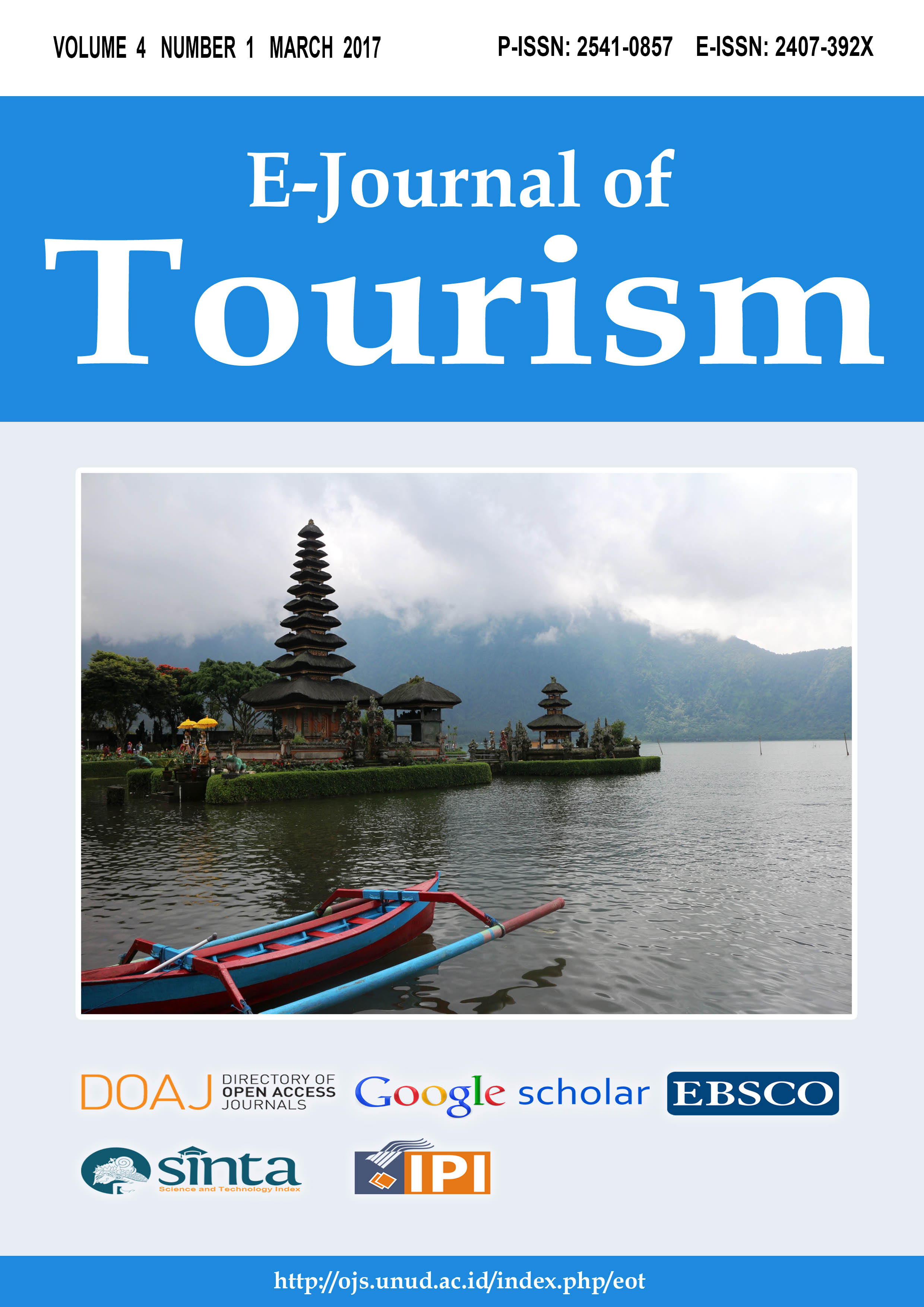 Keywords
family foundation; cultural heritage tourism; collaborative work; Toraja.

This work is licensed under a Creative Commons Attribution 4.0 International License.
The copyright of the received article shall be assigned to the journal as the publisher of the journal. The intended copyright includes the right to publish the article in various forms (including reprints). The journal maintains the publishing rights to the published articles.