ESTIMATING THE IMPACT OF SOCIAL AND ECONOMIC FACTORS ON INCOME INEQUALITY IN INDONESIA
Sugeng Setyadi

Universitas Sultan Ageng Tirtayasa, Banten, Indonesia

Lili Indriyani

Universitas Sultan Ageng Tirtayasa, Banten, Indonesia

Reska Tri Resmawati

Universitas Sultan Ageng Tirtayasa, Banten, Indonesia
Abstract
The motivation of this research comes from United Nations Sustainable Development Goals (UN-SDGs) and their impacts by 2030. The UN highlighted 17 SDGs that address relevant local and global issues, one of which is the 10th SDG goal of reducing inequality. This study aims to determine the effect of the Human Development Index, GDP per capita, foreign investment, national investment and average years of schooling on income inequality in Indonesia during the period 2010 to 2020. This study uses panel data regression analysis, with research data that obtained from publications provided by Central Bureau of Statistics. The results showed that the Human Development Index variable and Mean Years of Schooling negative and significant effect on income inequality. This shows that the Human Development Index and mean years of schooling can reduce income inequality in Indonesia.
Downloads
Download data is not yet available.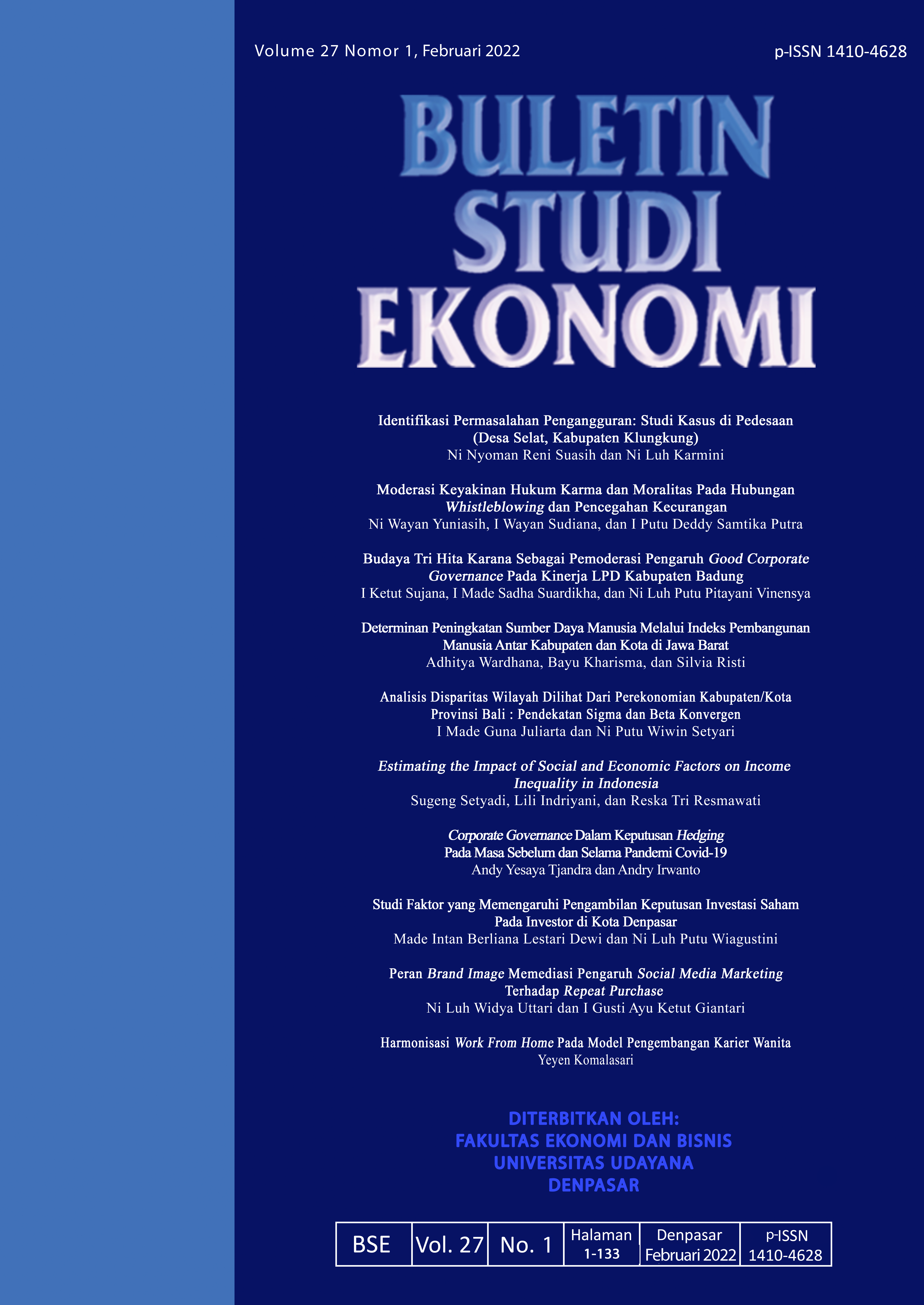 This work is licensed under a
Creative Commons Attribution 4.0 International License
.