PENGARUH BOPO, CAR DAN LDR TERHADAP PROFITABILITAS PERBANKAN
Aditya Permana Magdalena

Fakultas Ekonomi, Universitas Singaperbangsa Karawang, Jawa Barat, Indonesia

Nesti Hapsari

Fakultas Ekonomi, Universitas Singaperbangsa Karawang, Jawa Barat, Indonesia
Abstract
Banking is a financial industry that is closely related to people's daily activities. This study aimed to determine the effect of Operasioal Cost to Operating Income, Capital Adequacy Ratio, and Loan to Deposit Ratio on Return on Assets in banking companies listed in Indonesia Stock Exchange 2015-2019 period. The method used in this research is a quantitative research using multiple linear regression analysis techniques. Sample selection using a purposive sampling technique. The partial test results show that BOPO has a negative and significant effect on ROA, CAR has no effect on ROA and LDR has no effect on ROA. Based on the results that the company's profitability is not always influenced by capital and credit and this research can be used as a support in decision making for investors in investing.
Downloads
Download data is not yet available.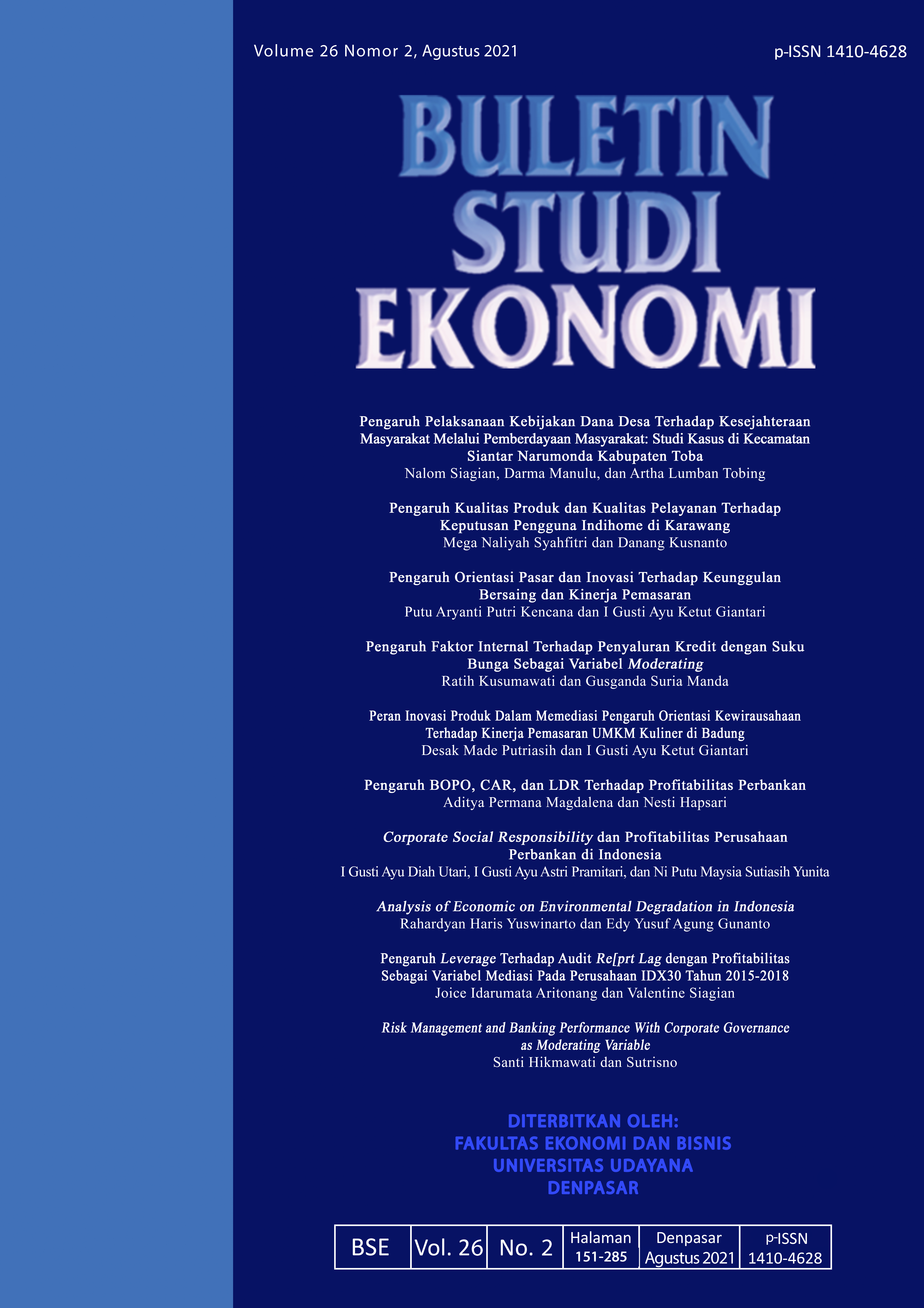 This work is licensed under a
Creative Commons Attribution 4.0 International License
.